Tuesday Tip from Pride Institute: What you must know before hiring an SEO professional
Finding a good SEO company is key to the success on search engines

Sep 16th, 2014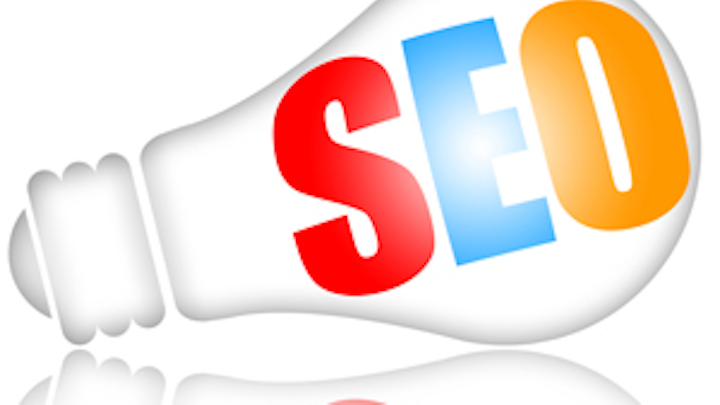 Outsourcing is a terrific method of delegation, one I often recommend to my Pride clients, especially when it comes to tasks that are out of the normal scope of a dentist's work. Search Engine Optimization (SEO) is a perfect example of when it truly makes sense for a dentist to work with an outside professional.
For those who may not be familiar, SEO is the strategy behind increasing a website's ranking in organic search engine results. You can think of it as doing the things that will ensure that search engines trust your site belongs at the top of page one. Because search engines are always refining their algorithms, SEO tactics change constantly, and there is no realistic way for dentists to stay on top of the latest SEO trends while focusing on practicing dentistry.
When I'm working with Pride clients on updating or starting their online marketing efforts, I begin with these three questions:
1. When was the last time the practice website was updated? In order for SEO tactics to be most effective, the current website must be relatively new and easily optimized. If the website has not been updated within the last few years, all efforts should be directed into redesigning it. Through the redesign, the website developer can incorporate the necessary architecture for SEO.
2. What other marketing is being done? Traditional SEO alone will not increase new patient flow. A solid online marketing plan will include several activities that should work together to build momentum for the practice and boost SEO, including active profiles on social media and patient review sites, video content on the practice website, and even an onsite blog. Additionally, front desk staff should be well trained in verbal skills so that when new patients call – particularly those who are responding to external marketing – they are handled properly. The point is that SEO should not be the sole focus; other processes must be in place to support it.
3. What is the marketing budget? SEO is not a quick fix. It must be done consistently on an ongoing basis. As with most marketing tactics, it's a marathon, not a sprint.
If the website is ready to go and the staff is well versed in proper patient communication, it is time to hire an SEO professional. When hiring any outside vendor, I emphasize with my clients that it is essential to ask the right questions and have a clear understanding of your needs and goals, as well as some ground rules for your vendors. There are many self-described SEO "experts" out there, each one enticing offers. So can a dentist know which one to hire?
Here are a few tips I recommend to my Pride clients when choosing SEO professionals:
• Are they promising to make your website No. 1 on Google? Don't fall for it. It's impossible to guarantee any website will be at the top of any search engine results – unless you're already there.
• Do they want to be paid up front? Since SEO is something that has to be performed over time, I recommend my clients never pay up front for SEO, but rather in the form of a monthly fee so the vendor has an incentive to continue to perform.
• Are they offering to produce videos, help build out online profiles, or create other content? Many factors go into improving a website's search engine rankings, such as online reviews, social media, videos, and blog content. If a vendor is offering to do this for you, ask how much experience they have working with dentists. Be sure that you own all the content once published. Be careful to read the fine print – some vendors license content to you only for the term of your agreement, and once you cancel your service the vendor retains ownership and reserves the right to take the content down.
• Is the vendor using unethical, or "black hat," methods that Google and other search engines frown upon? An SEO vendor using underhanded tactics such as writing fake reviews or creating multiple profiles can hurt your rankings for years to come.
When it comes to SEO, it pays to outsource, and it pays even bigger to outsource to the right vendor. There are trustworthy and ethical SEO vendors out there – Sesame Communications and WPromote to name a couple – who are proven entities in the dental industry. The effort put toward finding the right vendor will pay off in the long-term in increasing new patient flow and building a successful dental practice with a strong online presence. When in doubt, ask your marketing consultant whether your SEO proposal is a good one!
PAST TUESDAY TIPS:
The out-of-dental-network blues
Six tips to increase treatment acceptance
Clarify your protocol for follow-up on unscheduled treatment
Tuesday Tips from Pride Institute are provided weekly on their Facebook page, as well as in this column in DentistryIQ. To ensure you don't miss any of Pride Institute's proven methods to take your practice to the next level, visit prideinstitute.com, and like them on Facebook.