5 simple steps to keep angry dental patients from ruining your reputation online
There is a way to protect your dental practice from negative online reviews

Jun 4th, 2014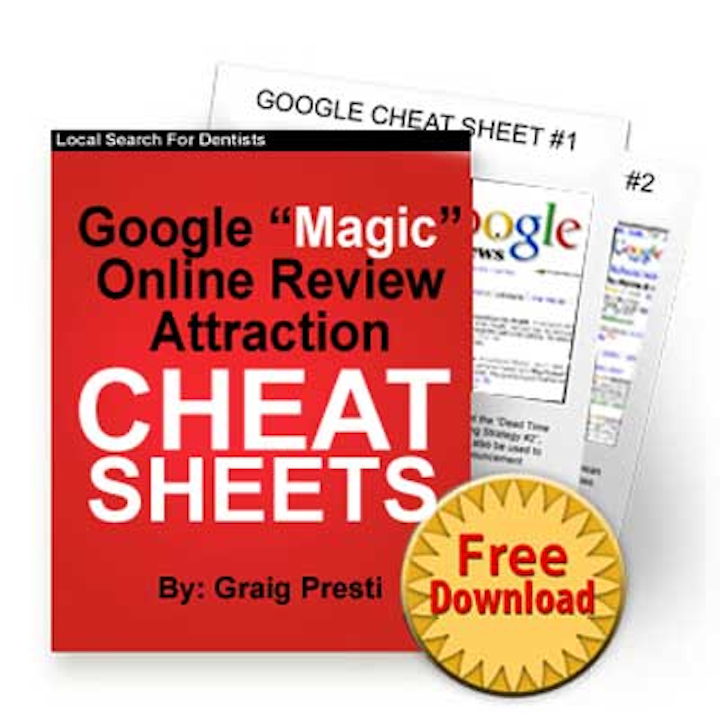 It's inevitable that every good dentist will get a bad review. It's not IF but WHEN, so you need to be prepared and ready for battle. The real question is – what are you proactively doing to protect yourself, your family, and your practice online? Your online reputation impacts every form of marketing, whether it's direct mail, radio, TV, reactivation campaigns, and even internal referrals!
Because the first thing a potential patient does when he or she gets a piece of your marketing is Google your name and business. It happens every day, and whether or not you want to face this reality is entirely up to you. But I suggest you read on if you want to protect your hard earned practice profits.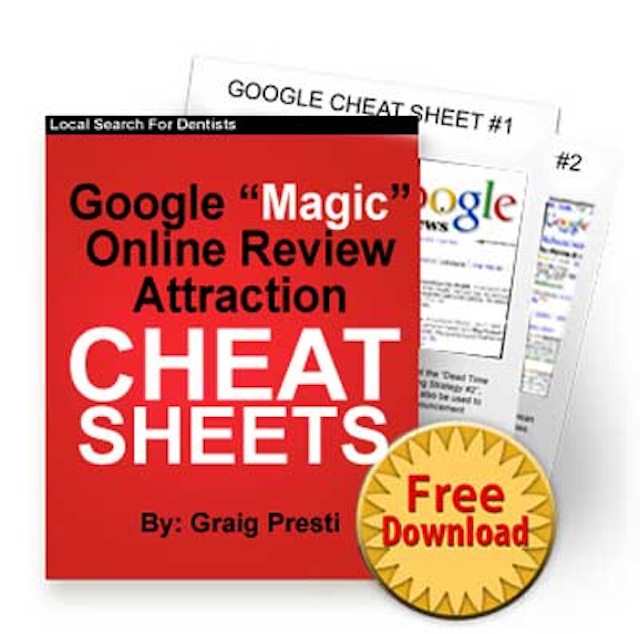 If you look disorganized and have little to no Google reviews, a prospective patient will move on. If you look professional and have loads of positive 5-star Google reviews that may even include video reviews of your best patients bragging about you, then YOU get the patient, NOT the doctor down the street. This is literally found money instead of lost money.
Let me ask you a couple questions.
• Do you have a Google review system that proactively gets you "5-star" Google reviews?
• Do you have an automated Internet alert system that tells you when someone is talking bad about you online?
• Do you have a video review system that generates videos of your best patients bragging about you online?
There are people out there who waste no time posting nasty reviews that bash everyone in the office on blogs and in forums, and some even include videos. But many practices don't even know these reviews exist, and this is total destruction for a practice's reputation, and it is 100% preventable.
Everyone has a bad day and gets bad reviews, but this is 100% preventable. Here's how:
1. Give your team a script to say to every patient regarding reviews, both good and bad. This allows you to be proactive in getting more good reviews than bad ones. (By the way, it's impossible to get a review removed, so forget about trying.)
2. Get more 5-star Google. Google reviews trump all other reviews online. It's the first thing people read and trust. Many practices have been told by some slick marketer that they can post "certified Google reviews" on Google. That is completely false. All you get is a spammy-looking link at the bottom of the Google+ Local page that no one clicks on or reads. Your patients have no clude what a patient reminder system is. You need Google reviews; it's what patients read and trust.
3. Create a video testimonial review system that collects 40- to 60-second videos of your best patients bragging about how you changed their life for the better. There is nothing more powerful than someone talking about how amazing your practice is. I did this for a client to show you how powerful it is. Google "Dr. Larry Stroud dentist reviews" or "Dr. Larry Stroud reviews'' to see how amazing videos rank.
4. Syndicate and rank the videos to YouTube and other video sites that Google endorses. This will require some Internet marketing skills, but this should be done because if no one sees the videos when they Google your name and practice, the videos are worthless!
5. Get press releases professionally written about you and your practice and load them with patient quotes that talk about the amazing practice and staff. Then syndicate them on the web using press release web services so that the whole Internet can see, and anyone that Googles you can read firsthand from a third party that you're the most trustworthy practice in town.
These five steps should get you started. Your online reputation is all you have when someone is deciding whether or not to pick up the phone and call you or the doctor down the street.
So put your best foot forward and be the dentist everyone trusts and calls! If you'd like to learn more about how to get 5-star Google reviews and protect your practice and hard earned money, visit LocalSearchForDentists.com/de.


Graig Presti is founder and CEO of Local Search For Dentists, and has been recognized as one of the world's top market-leaders in dentistry and has led the marketing and PR campaigns that have driven more than 10,000 dental practices to record years. Graig's Google patient review attraction "cheat sheet" system has been seen in The Wall St. Journal, Newsweek, Inc. Magazine, Inc. 500, as well as on CNN, FOX, NBC, ABC, and CBS markets across the nation. To get a complimentary copy of the cheat sheets, visit LocalSearchForDentists.com/de.