9 tactics for growth hacking your dentist SEO and SMO strategy
There's a lot to learn about the SEO and SMO business while putting your dental practice out there on the Internet. Here are 9 tactics from a pro to get you started.

Jul 1st, 2014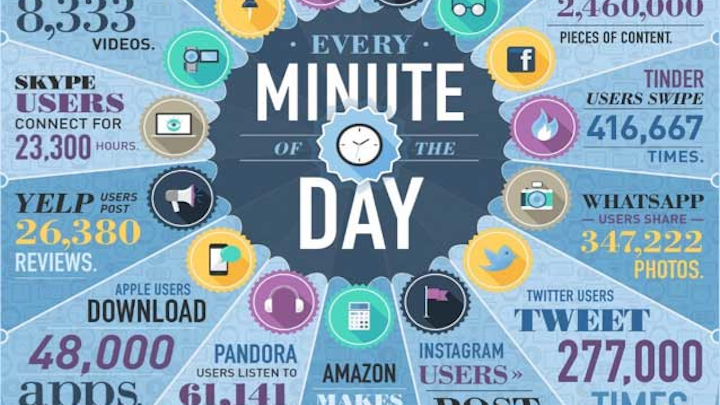 You can generate more quality new patients faster than you ever thought possible using these nine powerful growth hacking tactics to improve your online SEO efforts. These tactics will help you discern which dental marketing strategies that you're using online are producing the best results for you, versus which ones need to be tweaked or eliminated.
Understanding some of the basics about what drives SEO, and how to use Google Analytics, can dramatically improve your success. These basics will help you decide on a course of action. To get off to a fast start, you want to take off your "dentist hat" (just for a few minutes), and put on your "entrepreneur hat."
1) Social signals matter
The quantityof social signals you receive, such as Likes, retweets, shares, pins, number of comments on your posts, etc., signals to Google that you are or are not an authority in your area. SMO is tied to SEO in such a way you cannot untangle the two. If you care about SEO, then you must care about SMO. Why does Google careif your content is high quality, educational, engaging, or humorous? Google is a business, and their business is to provide the highest quality content to their readers.

I've heard some dental practice consultants say that social media marketing is not necessary for all dental practices. That's ridiculous. It doesn't matter whether your new patients come by way of referral, call for an appointment because they drive by your office and see your sign, see a direct mailer you sent, or call as a direct result of your website or online promotion. Almost 92%of patients research you and your practice online before they call.So not only will your efforts attract new dental patients, but your efforts will also keep you in close contact with existing patients so you can engage with them regularly to ensure they remain patients for life.

2) Organic traffic vs. Adwords
There's more to Google Analytics than tracking page views and the number of visitors to your website and landing page(s). Around 85% of the clicks on Google go to organic results, and only 15% go to AdWords. This means you should focus the majority of your efforts on improving your organic search results since these get the lion's share of clicks. If you want to achieve a higher PageRank in Google for specific keywords, but have been attracting the "wrong kind" of new patients (low quality), then it may be time to rethink your approach and find out if that specific keyword combination is benefiting your practice.

The key to understanding your performance in search engines is to monitor your organic traffic and the related keywords to see what kind of new patients they bring to your site. To enhance your SEO efforts, you need to increase your organic traffic, but more importantly you want to increase your on-site conversions. With Google Analytics, you can monitor different search terms to see which ones result in more qualified new patient traffic. Then you can optimize your website content around these keywords and search terms.

3) Bounce rate
How many pages do potential patients view on your website before they leave? If they're looking at only one page before bouncing, then your website architecture or the copy you use might be an issue. Maybe your site is too hard to navigate? Maybe the content is not engaging? One of our clients has several links on his website to other websites such as ADA.org, kidshealth.org, and healthfinder.gov. We told him, "The more you send people away from your site, the less likely they are to come back!"Also, don't drive everyone to your homepage. It's better to disperse people to the exact pages that reference the procedure or question to which they're searching for information.

4) Site speed
Google's Hummingbird algorithm update has made the speed at which your pages load for visitors more important. People expect site speeds to be lightening fast. If yours is not fast, Google will penalize you in SEO rankings. Users hate sites with slow load times. Therefore, if you want high rankings in SERPs, you need your site to be as fast as possible.

5) Indexed pages
How many pages do you have indexed with Google? An example is that you publish 100 pages, but Google finds only 60 of them. Something could be wrong with your site structure, you could have duplicate content issues, or there might be no links pointing to the new pages. You can check by doing a search on Google. To do this, type "site:" followed by your website address in the search bar. Don't put in any spaces between the colon and your address, and no www is needed either.

6) Backlinks
Your backlinks should grow as your content spreads across the Internet via social media. Backlinks are good for SEO, but it's important to look at the quality of the backlinks. Do the websites linking to your content have a lot of domain authority? Analyze the anchor text data so you can assess how people view your dental office's brand. Knowing these details will allow you to deliver content based around these terms.

7) SEO ranking
You should check your rankings, but be sure to log out of your Google account before checking. If you are logged into your account, you will get much different results than when you are logged out, and of course to see what prospective patients will see, you cannot be logged in. Increasing your dental practice's web presence is one way to enhance your SEO efforts.

You can use Google Analytics to analyze your rankings in certain keywords. For more success, try using long-tail keywords. Long-tail keywords have less competition. They might get less traffic, but if you rank higher in those keywords, you will get more clicks than if you focus only on highly competitive keywords, and then end up on page 5.

8) Branded keywords vs. non-branded keywords
To attract more organic search traffic, I suggest using branded and non-branded keywords. If you focus only on branded keywords, you might miss out on a lot of traffic. (Branded keywords contain your practice name and your name, such as Samantha Nguyen, DDS, or Alpine Dental Care.) Assess whether you have enough in-depth and unique content on your website that describes your dental practice's brand.

Check out what percentage of traffic comes from non-branded keyword phrases, and if it's low, start developing content that's centered on these search terms. Examples include "Dallas wedding smile makeover," or "Portland sleep apnea treatment." or "affordable dental implants Chicago." You need to think long-tail, targeted, and you need to think like your patients think!

9) Organic conversions
You need to know what percentage of visitors to your website convert to become patients. This is the key to an effective SEO strategy – where you understand the ROI of your online efforts and do not feel like it's a waste of time and money. Your definition of conversion to care needs to be well thought out. Does it mean someone calls to schedule an appointment? Or does it go farther than that?

If a visitor to your site sees an offer for a $1 consultation appointment, comes in for the consult, and then never returns, is that someone you want to count as a conversion? It depends on your marketing goals, but it will tell you a few things. Either your site is bringing in unqualified patients, or your staff is not effectively closing the deal in the consultation. Knowing your metrics can help you develop better calls to action, improved website content, and better site architecture for ease of use.
Conclusion
You should understand these basic strategies for growth hacking your dental practice, and start using and benefitting from Google Analytics. If you're a smart dentist who wants to stand out from the crowd, position yourself as an expert and maximize your visibility and credibility, and have quality new patients filling your schedule each month, you will take the time to understand these strategies.
Successfully promoting and marketing your dental practice online, primarily on Google, is not a mystery. It's a series of decisions, and the action steps to carry out these decisions to help you regain the clarity, confidence, and control you need to reach higher levels of success.
To find out how you can access even more great strategies, systems, and tools for growth hacking your dental practice, visit GrowthHackerCenterl.com.
If a brief conversation about tweaking your dental practice's marketing strategies to enhance your SEO and SMO efforts would be valuable, contact Growth Hacker Central at 800-875-9066, or send a question by using the web form on our contact page.
What success have you had using Google Analytics? If you have a great idea for using Google Analytics that I didn't list, I'd love to hear about it, and so would our readers!
Lisa Newhouse is a Growth Hacker (First woman GH in the dental profession) and cofounder of Growth Hacker Central. Growth Hacker Central is the leading provider of Dentist SEO, dental web marketing and growth hacker marketing for dentists. Lisa was a dental pharmaceutical sales professional for 15 years before transitioning into a Social Media Marketing expert for GHC and Practice Doctor Management.