Closing in on retirement? A lighthearted look at 'The Best Places for Dentists to Retire'
This list does not take itself too seriously, but it offers some serious places to consider when it's time for dentists to take that step into retirement.

Jan 14th, 2015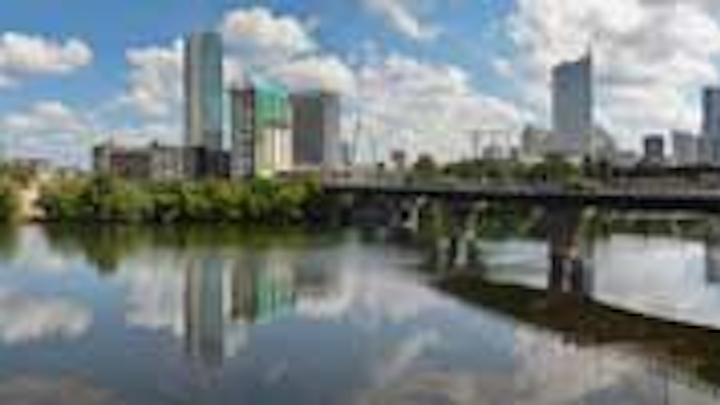 For many baby boomers, the big question of where they will retire is looming. Not everyone wants to move, that's true. Staying close to friends and family appeals to many people, so they may simply downsize and move across town when they retire.
But for others, retirement is a chance to start a new life in a new area with new activities and fresh surroundings. Oceanfront home, anyone? A log cabin on the side of a mountain? These may be more realistic opportunities for dentists than for many other people retiring from professions that don't provide nearly the handsome income.
As of January 2015, according to Salary.com, dentists earn an average of $151,565. This is a tad bit higher than the U.S. average of $44,888 (as of December 2013, according to ssa.gov). This might lead some dentists to closely study the "Top Places to Retire Rich" list. According to Forbes.com, that list includes Cherry Hills Village, Colo.; Hidden Hills, Calif.; and Honolulu, Hawaii. According to usnews.com, places to retire rich include Paradise Valley, Calif.; Palm Beach, Fla.; and Newton, Mass.
But most "Best Places to Retire" lists take into consideration how to stretch the often less-than-generous retirement dollar, as well as an area's taxes, crime rate, walkability, volunteer opportunities, and to some degree, climate (no pun intended).
So in our humble and rather lighthearted opinion, combining many of these qualities, here is a list of what some of us here at DentistryIQ feel would be some of the best places for dentists to retire. Oh, and in case you get there and find out retirement isn't all it's cracked up to be, we checked out the number of dentists per capita in case you decide to hang out your shingle again, or join an existing practice on a part-time basis.
In no particular order, here is our "well-researched" and thoughtfully produced list of the five top cities and towns where dentists may want to consider retiring.
Want to be surrounded by people close to your own age? I know I don't like being the oldest person in the room (though that's happening a lot more often these days). Do you like the sound of crashing waves? Is money no object when retirement arrives? Taking all these considerations into account, one of our tops choices for a retirement community is a crossover between "The Top Places to Retire Rich" and the "10 Places with the Oldest Population" … Honolulu, Hawaii.
Promotional materials from usnews.com states, "Oahu blends cosmopolitan luxury and breathtaking scenery more than any other Hawaiian island. The state's capital city, Honolulu, showcases the island's urban appeal. You'll find a host of cultural and historical sites, and white sand beaches." Ahhhh, sounds like a little slice of paradise.
Unfortunately, if retirement doesn't turn out to be your thing, the island of Oahu, where Honolulu is located, ranks well above the national average with 84 dentists per 1,000 population according to healthtrends.org. So, you'll have to settle for surfing and yachting to fill your time.
Water not your thing? Our next retirement community is a crossover between "Forbes Best Places to Retire" and "10 Best Places to Retire on Social Security Alone." Close to the Hill Country of southwest Texas, Austin is one of those retirement venues that appeals to both retirees and college students, and is listed as one of the fastest growing retirement destinations. (I once read that a desirable retirement community offers activities that appeal to both college students and retirees because these populations enjoy the same types of things … walkability, sports, good restaurants, culture, and more. That's a loosely remembered list, but you get the idea.)
As described on usnews.com, "This state capital city typically has mild and sunny winters that largely eliminate high heating bills, although you may pay significant cooling costs during the hottest summer months." Want to go back to school? "Seniors age 65 and older even qualify for a tuition wavier on up to six credit hours at the University of Texas at Austin."
You have a better chance of reentering the profession after retirement in Austin than in Honolulu, with only 47 dentists per 1,000 people (according to the latest stats found online at statemaster.com).
Well, there are two warm suggestions. What about those of you who enjoy some cooler temperatures? We won't go so far as to recommend Fargo, N.D. (Yes, that actually made a couple of retirement lists, and is recommended for its "bikability." Brrrrrr.) But we do think that this town — a cross between "10 Affordable Mountain Towns for Retirement" and "The 10 Best Cities to Retire in the U.S." according to escapehere.com — is a lovely location for those of you who want an active outdoor life — Salt Lake City, Utah. (Of course it also boasts a large body of water, but this city is promoted more for the mountain set of people than the water set.)
Publicity for Salt Lake City on escape.com states, "Clean air, booming economy, plenty of volunteering opportunities, and an above average doctor per capita rate make this city a prime retirement spot." I don't know about you, but that whole, "above average doctor per capita rate" sort of bothers me, but I guess reality stings. Seeing your doctor on a regular basis is a good idea, and having that person close is a convenient retirement and wellness perk.
If you find yourself wondering why on earth you thought the retirement thing would be a good idea, you might have to settle in and enjoy the Great Salt Lake view. There are 64 dentists per 1,000 people according to statemaster.com.
Moving along, the next area on our list does not take any geographic qualities into consideration, but is more interested in the number of fellow retirees. This area is a combination of "10 Places with the Most Retirees," where at least a quarter of the population is retired, and (who wouldn't like this quality come retirement?) "10 Great Places for Wine Lovers to Retire." It is less than a one-hour drive between Seattle (for wine lovers) to Camano Island, Wash. (place with the most retirees), so take your pick for retirement. As it turns out, the geographic surroundings aren't too shabby in the Pacific Northwest region of the country. I also might just venture a guess that most people would enjoy the ferry ride to a scenic island every now and then.
Publicity for Camano Island from experiencewa.com states, "With over 56 miles of pristine beaches, boating, salmon fishing, clamming and crabbing are bountiful on Camano Island. The unique appeal of Camano Island is that it offers visitors a real-life island experience, without the hype."
As for second guessing retirement, Washington ranks right up there with Utah according to statemaster.com, with 68 dentists per 1,000 people, so you might want to become better acquainted with the nearest golf courses.
We conclude our scientific research of best places for dentists to retire with Fayetteville, Ark., which has made several lists through the years. Before you laugh yourself out of your ergonomic saddle seat, Arkansas isn't just a flyover state anymore. Ever heard of a little company called Walmart? Well, the Walton family has done a whole lot of upgrading to their hometown and headquarters of Bentonville, a suburb of Fayetteville. The entire area has benefitted from these upgrades.
Top restaurants, museums (the new Crystal Bridges Museum of American Art is developed by a Walton heir), sports (University of Arkansas), walkability, bikability, retirement neighborhoods, cultural events, and the scenic Ozark Mountains make Fayetteville a regular favorite on "top places to retire" lists (wsj.com, marketwatch.com, and usnews.com). It has the crossover community of college students and retirees mentioned earlier, and the climate undergoes all the changes of the seasons. There's actually shoreline in Arkansas, too, with many of area lakes promoting water activities.
This probably will not come as a surprise to anyone, but if you decide that you took that retirement step a little too soon, you will be welcome back with open arms, as Arkansas has the next to lowest ratio of dentists in the nation with 40 dentists per 1,000 people, according to statemaster.com.
For a look at the latest retirement list on Forbes.com with their comments and research, visit forbes.com/sites/williampbarrett/2014/01/16/the-best-places-to-retire-in-2014/ and see what important factors you need to take into consideration for the upcoming retirement years. (If you don't feel like clicking on any links, the top five retirement destinations according to Forbes are Venice, Fla.; Tuscon, Ariz.; State College, Pa.; San Angelo, Texas; and Salt Lake City, Utah.)
I bet many of you are lucky enough to already live in a desirable area for retirement. Congratulations. You can sit back, relax, and enjoy watching your peers move into your community. Now it's time to go out and make some new friends.
Meg Kaiser welcomes articles for the Practice Management, Dental Assisting, and Laboratory sections of DentistryIQ.com. Follow her on Twitter @mlkaiser.