Experience Mount Shasta: Where Office Design Delivers Exceptional Patient Impact
the town of Mount Shasta is located at the foot of snowcapped Mount Shasta in the Strawberry Valley of Northern California.
Sep 1st, 2005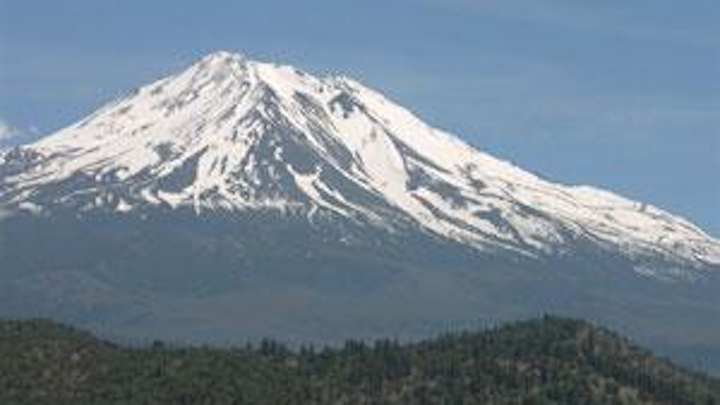 WRITTEN BY
Angela Ferrari, DDS

the town of Mount Shasta is located at the foot of snowcapped Mount Shasta in the Strawberry Valley of Northern California. At the base of this mountain, on East Alma Street, we have sought to extend the comfort and elegance of this scenery to the layout and design of my practice. This magnificent backdrop provides a beautiful, welcoming environment for staff and patients before they even walk in the door.
Although designing an experience for your patients can be an intimidating responsibility, it promises to be an enjoyable experience if you take the time to educate yourself on office design. Utilizing outside resources to assist in making important decisions along the way will help you create a gorgeous, functional space that focuses on the patient experience, and you will be amazed how rewarding the experience can be.
Getting settled
Growing up at the base of the majestic Mount Shasta, and also attending the local College of the Siskiyous before transferring to UC Davis, I grew to love the beauty and grandeur of the region. After attending dental school at the University of Washington in Seattle and working as an associate for a few years in Post Falls, Idaho, I was ready to return to my hometown. I purchased a practice in Weed, Calif., just 10 minutes outside of Mount Shasta.
The problem with the existing practice, however, was that with only three operatories we were forced to book patients well in advance. It was clear that additional space would be necessary to accommodate the needs of our patients. I also knew that I would eventually want to build my own office, so I began to look for a location. It was important for me to find a space that would allow for growth, and I spent more than a year searching for the right location.
My Patterson representative - Jim Bacon, out of Medford, Ore. - knew about my ideas and supported me from the beginning. Together, we worked with an architect and a local designer to customize floor plans that would embrace both function and esthetics. We also worked with an interior designer, which is one of the best things I could suggest to anyone designing a new practice. After selecting the perfect location, I was excited to create the practice I'd always envisioned, with the equipment I'd always wanted to work with.
Perfecting form ...
Intended to embrace its surroundings, the exterior of our building incorporates a lot of rock/stonework and landscaping. From the moment you enter the door, the space presents a clean, calming environment for patients. A glass-enclosed foyer with ceramic tile affords a beautiful view of the Eddies. Decorated in neutral stone colors with an elegant coat rack, bench, and oil painting, it gives patients an immediate feeling of a calm, relaxing, feminine environment. Wiring for satellite music in every room and the hallway further enhances a gentle ambiance.
Through the foyer, patients enter the reception area to check in with our team. Here, rope lighting in a recessed ceiling and a beautiful chandelier accentuate the warm earth tones of the walls, adorned with custom artwork. Patients then can be seated comfortably in a variety of custom-upholstered plush and wrought iron chairs. We receive many compliments from our patients on the esthetics of the space as the assistant escorts them from the reception area through an elegant glass door with wrought iron.
Beyond, a straight hallway decorated with designer chairs leads to five operatories; two are designated for use by my two hygienists, while I work out of the remaining three with two assistants. Each operatory presents an amazing view of the beautiful volcanic Mount Shasta, and is equipped with the latest technology to enhance the patient experience.
… and function
In addition to the physical design, practice management and clinical software from Patterson EagleSoft is a pillar in my practice. We went through Patterson for everything because the company stood behind its products and has been there to help me throughout the process.
When a patient arrives, the receptionist sends an instant message to alert the team. After the patient is escorted back to the operatory, an assistant goes through the patient's medical history and enters this information directly into the patient record. In addition, the assistant takes any necessary digital photographs and digital X-rays (Schick). We assure patients that using digital X-rays reduces radiation up to 80 percent, and they are much more receptive to having their films taken as a result. The doctor, meanwhile, can reference the patient's file on the computer to become familiar with name, face, and medical history before going into the operatory.
Inside each operatory are two computer monitors, one by the chair for the patient to view and a second by the patient's head for the doctor/staff to view. Images from the intraoral camera are used as a helpful learning tool for our patients. We take care to go slowly and carefully explain everything to our patients. As a result, they are able to make more informed decisions by seeing and understanding procedures.
Our patients truly appreciate the extra steps we take to help them maintain healthy, attractive teeth. For example, we offer early caries detection using the DIAGNOdent laser from KaVo. Using this technology allows us not only to detect cavities earlier, but to treat patients sooner with less work, which can reduce the expense for patients.
We also offer Zoom! whitening to our patients, and can provide them with the luxury of having a crown, inlay, or onlay completed in just one appointment with our CEREC machine.
In fact, every aspect of our operatory design is intended to provide patients with the highest quality care available, right down to maintaining a sterile environment. Cleanliness is a special emphasis in our practice that patients notice. In designing the space, we put a heavy emphasis on equipment. For example, all faucets are foot-controlled to prevent cross contamination. Everything in the operatory is activated with knee or foot - from the water to the garbage can. There are no handles, which makes it easy to push on a drawer and pop it open. We take extra steps to ensure that everything is clean. Across from the operatories, in plain view of patients, is the lab and sterilization room, which features a Lisa Sterilizer from A-dec. We are able to work from right to left in our Triangle Steri-Center, using foot pedals to complete the whole sterilization process without touching anything with our hands.
Delivering a personal touch
Around the corner from the lab and sterilization room is my office, the staff lunch room, and a private consultation room. The consultation room is a spacious glass room where an office manager reviews all treatment planning with the patient at the end of the visit. The office manager pulls up the patient record on a computer monitor and goes through all proposed treatment, explaining each procedure and providing the patient with handouts and visuals to take home. Since treatment plans can be confusing to patients, we print out and customize each one with personalized notes to reference later. This helps patients make decisions more clearly after they leave the office.
Our patients really enjoy the office design, the technology, and our team of all women. We receive a lot of compliments for offering a kinder, gentler, and more caring environment - even from the men! As a result, we get many referrals through word of mouth, and the overwhelming response has kept our new practice busier than ever.
Patients say they know that I like what I do just by the look and feel of the office ... and they're right! When you enjoy what you do and your team is happy, it shows. ■
Angela Ferrari, DDS
Dr. Ferrari, a graduate of the University of Washington School of Dentistry, is a general dentist with a strong interest in cosmetic as well as gentle dentistry. She practices in Mount Shasta, Calif., and is a wife and mother of three children. Contact her at (530) 918-9522 or ferrari5@sbcglobal.net.