Nanodiamonds new dental technology: Call it a "smile on da rocks"
Nanodiamonds may be next big dental therapy

Sep 24th, 2013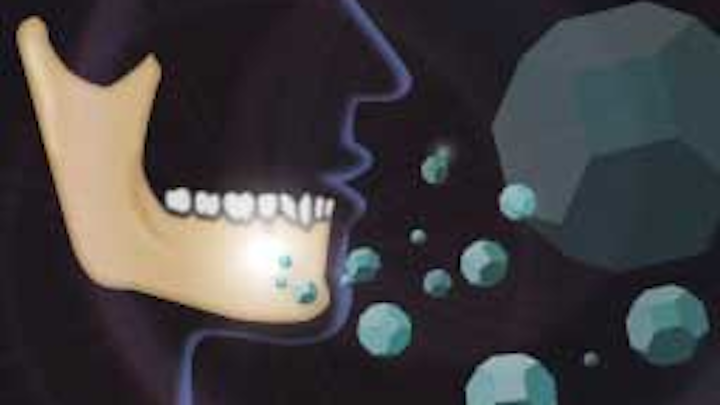 "Let me see your grill..ya, ya, ya grill…" loops through my head from the popular 2006 rap song, Grillz, by Nelly and various artists.

You may be wondering what a seven-year-old rap song has to do with the dental industry. According to a UCLA Newsroom article, the latest in dental technology is the use of tiny diamonds to "promote bone growth and the durability of dental implants." This makes it sound as though grills may now serve a medical purpose, beyond that of proving star status or legitimizing an Olympic win. (Yes, Ryan Lochte, we haven't forgotten those blingy photos of you flashing your grill, medal in hand.)
These nanodiamonds, which are "created as byproducts of conventional mining and refining operations," are much smaller and less noticeable than the grills studded in bling. In fact, they're invisible to the naked eye. Grillz speaks proudly of a mouth "lookin' somethin' like a disco ball." Indeed, under a microscope, the breakthrough nanodiamonds look much like little disco balls.

The study team dedicated their attention to a technology that promotes bone growth, combats osteonecrosis, and diminishes the need for operations that are costly, time-consuming, invasive, and painful. The study team was led by Dr. Dean Ho, professor of oral biology and medicine, and codirector of the Jane and Jerry Weintraub Center for Reconstructive Biotechnology at the UCLA School of Dentistry.

According to him, the study team "discovered that using nanodiamonds to deliver these proteins has the potential to be more effective than the conventional approaches. The study found that nanodiamonds … bind rapidly to both bone morphogenetic protein and fibroblast growth factor, demonstrating that the proteins can be simultaneously delivered using one vehicle. The unique surface of the diamonds allows the proteins to be delivered more slowly, which may allow the affected area to be treated for a longer period of time. Furthermore, the nanodiamonds can be administered non-invasively, such as by an injection or an oral rinse."

READ ABOUT OTHER NEW PRODUCTS:
CAO Group launches technologically advanced diode laser system
Flossolution debuts its Flossguard Technology
Dr. No-Hee Park, dean of the School of Dentistry, said, "This discovery serves as a foundation for the future of nanotechnology in dentistry, orthopedics and other domains in medicine. Dr. Ho and his team have demonstrated the enormous potential of the nanodiamonds toward improving patient care. He is a pioneer in his field."

I don't think anyone said it better than Nelly. Here are his words for your fond, hip walk down memory lane, and also for your consideration as applicable to Dr. Ho's findings on the forefront of dental technology — "If I could call it a drink, call it a smile on da rocks." Cheers to healthy smiles and new technology.

For the rest of this study, see the full UCLA Newsroom article here at http://newsroom.ucla.edu/portal/ucla/nanodiamond-encrusted-teeth-248066.aspx.