Dental office manager profile: Neli Tujarova, Artesa Family Dental
Respect plays a big role in this dental office

Jul 24th, 2013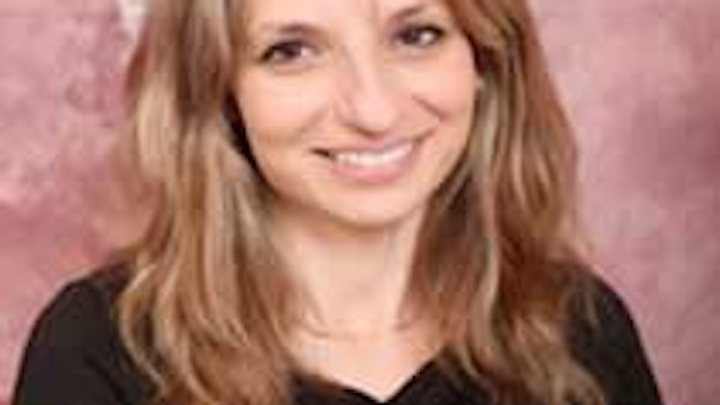 July 24, 2013
Neli Tujarova...
I became an office manager in 2006. I started out as a dental assistant in 2002. Two years later I became a receptionist, and by the next year I was the financial coordinator. At that time our practice had two dentists, two receptionists, and three assistants. Now our practice has six general dentists, one orthodontist, three receptionists, and five dental assistants.

What really makes our practice successful is the team.

On…
communication

When I think about what makes our practice so successful, the first thing that comes to mind is our team and doctor. We have a wonderful relationship with each other. I would even say that we are a big family. We do not have the traditional employee-to-employer relationship. We know everything about each other — there are no secrets. Even with this closeness, we respect each other and maintain a professional atmosphere at work. Our meetings are a great time because we all get together and really discuss our concerns, problems, and ideas for improvement. The entire team stays focused and positive.

On…
scheduling

The most important thing is to keep the schedule filled and productive. We plan our schedule two weeks ahead and never fill open slots at the last minute, since patients are usually too busy to come in at the last minute. Creating the schedule is like playing chess — you must always be two steps ahead. Our hygiene appointments are always scheduled for the next six months. Our front desk team is on fire — we are always ready with a list of patients for each dentist if someone cancels. Having back-up patients available helps us fill the open slots. Most of our patients have been with us for a long time, so it's not common for them to cancel. They appreciate our doctors' time, and we appreciate theirs.

On…
training

We schedule monthly staff trainings for the dental assistants and the front desk staff. We try to invite representatives from companies to provide training or presentations on new products and services. We also do lunch-and-learn presentations as often as possible. We attend seminars when invited, and we always attend the Chicago Midwinter Meeting. When you combine continuous training sessions with clear job descriptions, every person in your practice knows what is expected of them and what their job responsibilities are. All team members have room for improvement in some areas, but they also have strengths and motivators, which you should recognize. Never forget to appreciate their work and the effort they put in to the success of the practice.

On…
leadership

Learn to listen to your patients and team before you speak your wisdom. Study human psychology and communication skills. Share your vision and goals regularly.Be a strong leader with solid ethics and a great attitude.

On…
finances

We treat our patients as individuals. Therefore, we review every patient's treatment and financial plans and provide them with two payment options. If they pay for the whole treatment plan upfront, they receive a 5% to 10% discount. They can also make payments until the treatment is complete, or receive assistance through third party financing. All payments are agreed upon before the patient has been seen. We provide patients with a few third party financing options or discounts if payments are made in full upfront. We are consistent on our financial policy. Patients are informed of the cost of the next procedure before the appointment. If they understand the financial part of their dental needs, they're more likely to accept the treatment. Make things understandable for patients. They usually don't know much about dental insurance, so educate them.

In a few words, there is not a perfect recipe. But as an office manager, you are the one who has to mix the ingredients. Make your practice work based on your team, patients, and practice philosophy. Be a manager when you have to be a manager, and be a friend when you have to be a friend. Do not forget that your main source for how to run your practice is your doctor, team, and patients.

Neli Tujarova is an office manager at Artesa Family Dental. She has a master's degree in cell biology and pathology. She began her professional career in the dental industry as a dental assistant in 2002, and by 2006 she became an office manager. She has been a member of the American Association of Dental Office Managers since 2011.

READ PREVIOUS OFFICE MANAGER PROFILES:
Dental office manager profile: Bridget Fay, Richard L. Byrd, DDS, P.C. & Associates
Dental office manager profile: Jana Bowhall, Keith A. Boenning, DDS
Dental office manager profile: Danielle Dailey, Kathryn Ehmann & Associates
Lauren Burns is the editor of Proofs magazine and the email newsletters RDH Graduate and Proofs. She is currently based out of New York City. Follow her on Twitter: @ellekeid.