Thursday Troubleshooter: How to handle dental staff who forget to clock in and out?
This dentist-boss is frustrated that staff members often forget to clock in and out. How can that situation be handled?

Feb 14th, 2019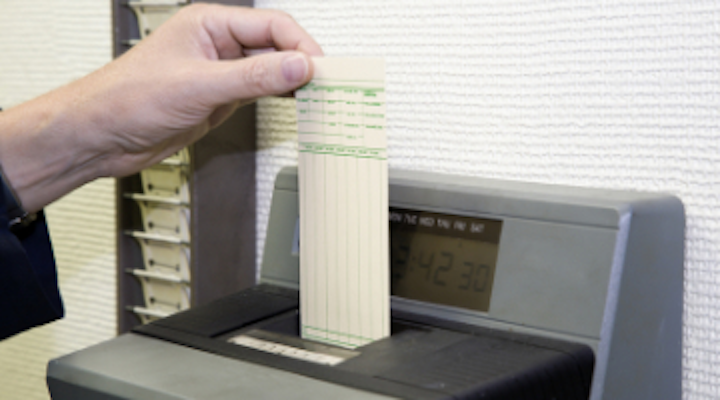 Do you have a problem or concern on the job? Sometimes people are just too close to a situation to solve something themselves. Share your concerns with Team Troubleshooter, and the experts will examine the issues and provide guidance. Send questions to megk@pennwell.com.
QUESTION: What is the best way to manage the forgetful employees who don't remember to clock in or out throughout the day? The concept of having a penalty seems harsh but may be the deterrent required to ensure that people properly log their hours.
ANSWER FROM REBECCA BOARTFIELD, HR specialist at Bent Ericksen & Associates:
We generally find that the best way to handle this kind of situation is to apply normal disciplinary procedures. This includes verbal and written warnings, possible suspensions without pay, and ultimate termination if the problem persists and your staff does not correct the problem.
It is not legal to issue penalties such as paycheck deductions or fines for these kinds of problems. Once wages have been earned for working, the wages cannot be taken away.
You could, however, make it a part of any eligibility criteria for something else. For example, if you have some kind of bonus program, you could either reduce the bonus or take it away completely if this issue arises during the bonus earning period. Prior to taking this action, you would need a well-written policy that describes the criteria for earning and receiving the bonus so that your employees know what to expect.
Don't be shy! If YOU have a tough issue in your dental office that you would like addressed, send it to megk@pennwell.com for the experts to answer. Remember, you'll be helping others who share the same issue. Responses will come from various dental consultants, as well as other experts in the areas of human resources, coding, front office management, and more. These folks will assist dental professionals with their various issues on DentistryIQ because they're very familiar with the tough challenges day-to-day practice can bring. All inquiries will be answered anonymously each Thursday here on DIQ.
RECENT TROUBLESHOOTERS
Was it legal for dentist to take 'his' patient list when he left practice?
Dental professional horrified at lack of infection control practices
Dental hygienist questions fairness of new hours and is promptly fired
---
For the most current practice management headlines, click here.

---
---
For the most current dental headlines, click here.

---