Obtura Spartan Endodontics expands product line with One Endo File
Obtura Spartan Endodontics has expanded its endodontic product line with the addition of the new One Endo File.
Mar 31st, 2015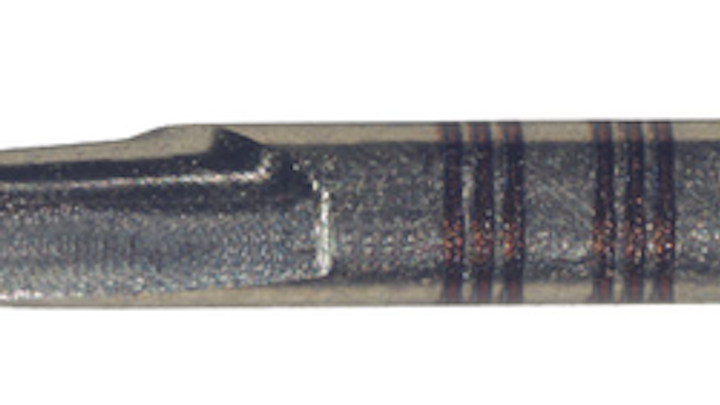 Obtura Spartan Endodontics has expanded itsendodontic product line with the addition of the new One Endo File.
Decades of research and thousands of tests have culminated in the patented One Endo File, a flexible rotary nickel-titanium file designed from tip to handle by John T. McSpadden, DDS.
The One Endo File's Self-Piloting Cut Flip Tip effectively forms dentinal chips, while an opposing curved area pilots the tip into the canal. This design allows clinicians to navigate challenging canals without screwing in or pushing debris in advance of the cutting tip or through the apical foramen. The result is a flexible tip that manages torsion, quickly pulls away debris, and nearly eliminates the tendency to bind in the canal.
Two unequal tapers wrap side by side from the tip of the file to the base, affording cutting efficiency, debris removal, reduced torque loading, and flexibility. This feature, combined with the Self-Piloting Cut Flip Tip, helps to reduce the risk of instrument fracture.
"The clinician's [primary] concern while using a rotary file is unexpectedly breaking the instrument inside the root canal," said McSpadden, who authored the book, Mastering Endodontic Instrumentation. "The One Endo File is specifically designed to maximize efficiency and minimize stress. The One Endo File consistently delivers superior efficacy and efficiency, test after test—and we performed over 2,000 tests. The One Endo File is vastly different from files currently available on the market."
Larger One Endo Files have been heat-treated, giving them greater flexibility within complex canal anatomy for navigating curvatures like smaller files, thus helping reduce the number of instruments required to perform root canal procedures.
Obtura Spartan is the exclusive third-party distributor of the One Endo File, which is available now. Call Obtura Spartan at (800) 344-1321 or visit www.obtura.com/oneendo to learn about the sample program.