Heraeus Kulzer's Pala Digital Denture System offers time savings and precision
Digital denture system uses computer-aided design (CAD) and 3-D software to deliver a precise fit more quickly than conventional systems
Mar 9th, 2015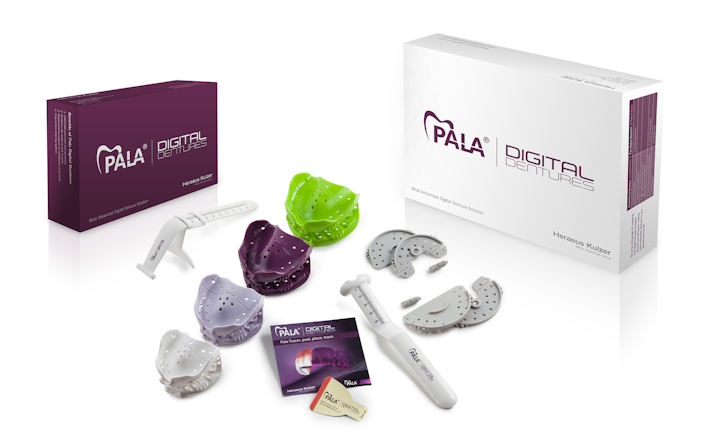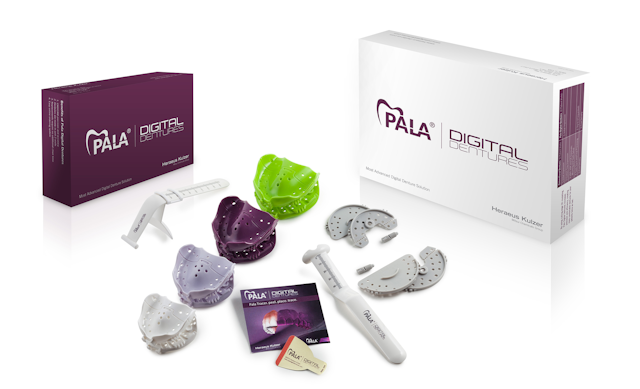 Digital denture system uses computer-aided design (CAD) and 3-D software to deliver a precise fit more quickly than conventional systems
Heraeus Kulzer LLC, a manufacturer specializing in dental esthetics, recently launched the Pala Digital Denture System. The system's technology delivers time savings and digital precision to benefit dental practices, their dental laboratories, and their patients.
The highly advanced Pala Digital Denture System technology uses computer aided design (CAD) and 3-D software to model dentures for a precise fit with great esthetics. This technology enables practices to deliver dentures to patients twice as quickly as conventional systems. Importantly, despite the time savings, no compromise in either comfort or esthetics is required; the end result is a high-quality, well-polished appliance that delivers a precise fit.
The Pala Digital Denture System allows the dentist to capture the final impression, bite, vertical dimension, and centric relation in a single patient visit, compared to three visits with conventional systems. Once the lab receives the impression, it is scanned and forwarded to Heraeus Kulzer, which creates 3-D renderings and crafts the final denture. The lab examines the denture and sends it to the dentist, who places it with the patient.
"Reducing chair time is what it's all about--for both my practice and my patients--and the Pala Digital Denture System certainly delivers on that count," said David Little, DDS, of San Antonio, Texas. "It also delivers the accuracy and predictability that only CAD/CAM technology can provide; plus, I love having the ability to make a replica of the denture using the digital record. On top of all that, you can take advantage of this impressive technology without having to invest in a new piece of equipment."
"The entire process from start to finish takes about 10 days and can involve as few as two patient visits, which is something that both patients and their practices greatly appreciate," said Lesley Melvin, Senior Product Manager at Heraeus Kulzer. "Importantly, dentists tell us that their patients are extremely pleased with both the look and fit of their Pala Digital Dentures."
Another advantage of the Pala Digital Denture process is that its 3-D renderings conveniently serve as a permanent digital record, which makes it quick and easy to create duplicate dentures with no chair time involved.