"Pearls" Enhanced: Are you thinking of purchasing the Wand STA?
Joshua Austin, DDS, FAGD, offers advice for those who are considering purchasing the Wand STA.
Jun 5th, 2015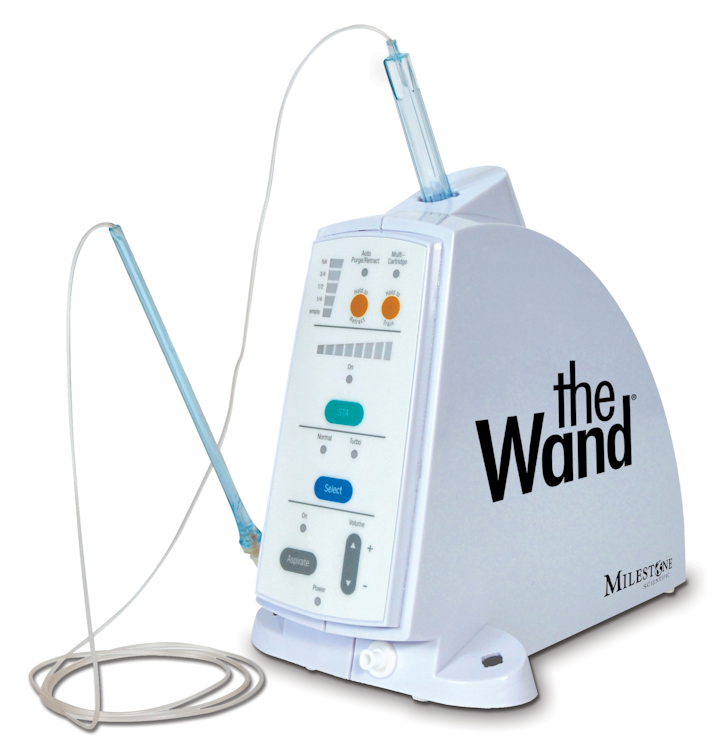 In this monthly feature, Joshua Austin, DDS, FAGD, enhances one of his "Pearls for Your Practice" from his column in Dental Economics. This month, he offers advice for those who are considering purchasing the Wand STA.
In the June issue of Dental Economics, I wrote a "Pearl" about the Wand STA. Of all the products I have demoed and used since I began writing "Pearls for Your Practice," the Wand STA is probably the most multifaceted. There is a lot to love about the Wand STA, and there are also some things to consider when making the decision to buy. Overall, I think the Wand STA is a good product that can benefit your practice.
If you decide that the Wand STA is right for you, you have to know where to get it. Currently, Aseptico is the only authorized dealer for the Wand STA. Aseptico is also the best place to get the handpieces that go with the Wand STA. There are four different handpiece options, including one with no needle, which allows you to use the needle of your choice. After some time with the Wand STA, you will learn which handpieces you tend to use and will then be able to customize your stock accordingly. I would recommend getting all of the handpieces at first, so you can play with each of them and learn what each one can do. This will help you in the long run, given the cost of the handpieces in comparison to the cost of your current needle tips.
What really sets the Wand STA apart is that you can perform different types of injections that you could not do with a traditional syringe. One of these is an intraligamentary periodontal ligament (PDL) injection, which gives the Wand the STA (single-tooth anesthesia) designation. With this intraligamentary PDL injection, you can anesthetize a single tooth profoundly in either the maxillary or mandibular arch. By using the 30-gauge, 0.5-inch handpiece and setting the Wand into STA mode, you can deliver anesthetic drop by drop into the PDL. Starting with red lights and progressing towards green lights (along with beeps), the Wand's sensor in STA mode gets you to the right spot to achieve profound single-tooth anesthesia for most of the procedures you might perform.
The palatal-anterior superior alveolar nerve block can achieve bilateral anesthesia from maxillary canine to canine with a single injection. This injection would be painful without the slow-drip STA mode on the Wand STA. Another unique block you can do with the Wand STA is the anterior middle superior alveolar nerve block. This will yield unilateral anesthesia on maxillary incisors, canines, and premolars with one injection. Again, these are really only possible with the Wand STA and its slow-drip system. You really just couldn't make these comfortable for patients while doing them by hand.
Next time you're in an exhibit hall, I recommend meeting up with an Aseptico or Milestone Scientific rep to get a hands-on demo with the Wand STA!
Editor's Note: Do you have a question for Dr. Austin? Is there a product you'd like to see him review? Or would you like to submit your own "Pearl"? Tweet to @pearlmailor send an email to pearlmail@pennwell.com. You might just see it in the e-newsletter, Pearls for Your Practice: The Product Navigator! If you're not a Product Navigator subscriber,click here to sign up.
MORE ENHANCED "PEARLS"
Colleen Olson, RDH, demos air polishing with the EtchMaster by Groman Dental (VIDEO)
Dr. Austin demos the EndoUltra ultrasonic activator by Vista Dental (VIDEO)
Dr. Austin demos the OptraPol polishing system by Ivoclar Vivadent Inc. (VIDEO)

_________________________________________________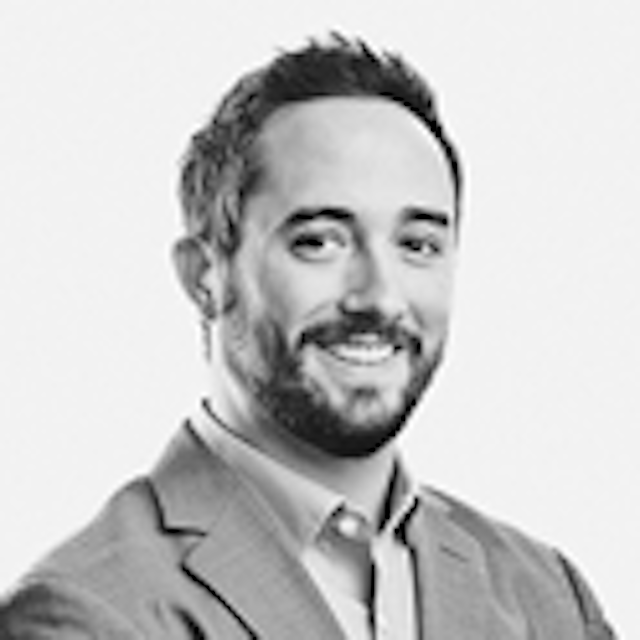 Joshua Austin, DDS, FAGD, is the editorial director for Pearls for Your Practice: The Product Navigator, an e-newsletter from DentistryIQ.com and Dental Economics. He also writes the "Pearls for Your Practice" column in Dental Economics. After graduating from the University of Texas Health Science Center Dental School, Dr. Austin associated for several years. During October of 2009, he opened a solo general practice in a suburban area of San Antonio, Texas. Dr. Austin is involved in all levels of organized dentistry and can be reached at jaustindds@icloud.com.