Denteractive Solutions Inc. announces new dentist-patient communication mobile app
Denteractive is a new mobile app designed to help dentists and patients connect and communicate.
Jul 7th, 2015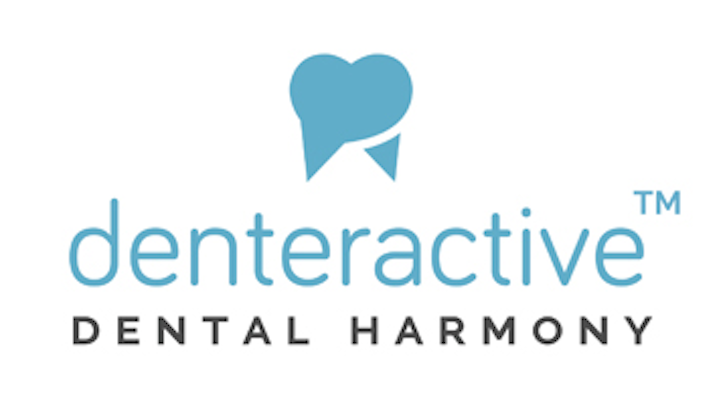 Denteractive Solutions Inc. recently announced its new mobile application built to enhance dentist-patient interaction. The app will be available in the southern California region on July 8, and will expand to other regions shortly after. Denteractive is a mobile- and web-friendly dentist-patient communication platform designed to help dental care professionals and patients engage with one another at any location. Secured with encryption protection (following HIPAA guidelines for privacy), Denteractive members can have live interactions by text, phone, and/or video for the purposes of introductory meetings, consultations and education, exchange of information and files, preventive treatment, tracking dental treatment history, and appointment bookings.
__________________________________
Check out DIQ's exclusive interview with Deneractive's founder here!
__________________________________

In addition, the app serves as a marketing tool that can boost dental professionals' digital presence. Denteractive helps with increased brand awareness, product and service exposure, patient engagement, and dental transactions.
"Dentistry in the US is in a great state of transformation," remarks Reza Izadi, DDS, the company's founder and CEO. "The population is aging and becoming more diverse. The mix of consumer logic and choice for seeking dental care services is changing more than ever, demanding advanced dental technologies and greater value for services. Today, more than half of the economic value of dental care comes from procedures that were not available two decades ago. With shifting interests on the part of patients, evolving technology, and new delivery factors continuing to emerge, it seems reasonable to expect a future marked by additional change."
Denteractive is a dentist-patient platform where consumers can build an early rapport with their dental care professionals. It is a platform designed to boost preventive care and population health through education for patients and to promote brand awareness and product exposure for dental professionals. "Denteractive is the optimal mix of mobile patient engagement, patient education, dental marketing, and information technology working together to promote population health and support dental practices' productivity and profitability," says the company CEO.
Among other functions, patients will be able to:
Denteractive is available in web and mobile apps for free to its users/patients. Visit their website for more information.
_______________________________
RELATED
The envelope, please: The 2015 "Best of Class" Technology awardees
5 easy SEO secrets for dental practices
_______________________________