Angle-Ease Colorz and "Totally Cool Mouth" book from Practicon
Practicon introduces two new products

Mar 27th, 2013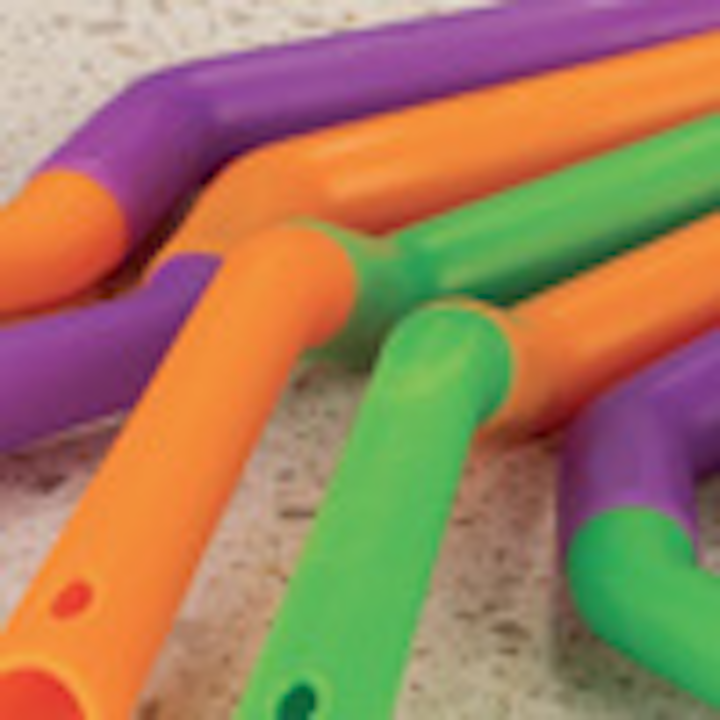 Angle-Ease Colorz™ Adjustable HVE Tips are now available from Practicon in assorted neon purple, green, and orange color combinations that add fun to their patented function. Like original Angle-Ease, new Angle-Ease Colorz are designed to maximize operator comfort, visibility, and suction efficiency.

The disposable HVE tip has 12 locking angle adjustment positions that allow it to meet every treatment and operator requirement. Plus, it offers superior ergonomics and operator comfort because it adjusts from a straight bayonet position to a 90° angle. This design allows it to easily reach any quadrant, while lowering fatigue and easing strain on the wrist by reducing hose tension and drag. Angle-Ease Colorz and original Angle-Ease improve visibility, increase efficiency, and provide full retraction. Reversible design accommodates either right or left-sided assisting.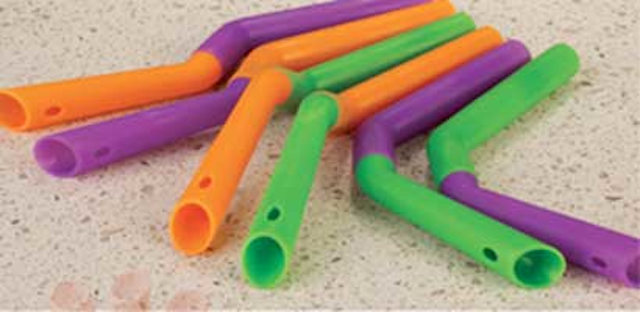 RELATED ARTICLE:Practicon introduces personalized dental floss and movie marquee postcards
RELATED ARTICLE:Practicon new Cool Cassette instrument container, SmileGoods youth toothbrush
An updated version of The Gross, Disgusting and Totally Cool Mouth Book by Dr. Theodore Croll is now available from Practicon. The Grosser, More Disgusting, But Still Totally Cool Mouth Book is an expanded second edition with eight additional photos and a new glossary of terms.
The book features unforgettable, real-life photos that illustrate the importance of good dental hygiene. Concise, easy-to-understand written explanations accompany every photo and help parents and care providers understand the need for simple but complete home care, right from the beginning. The 56-page book also includes information about the need for mouthguards and caring for orthodontic braces.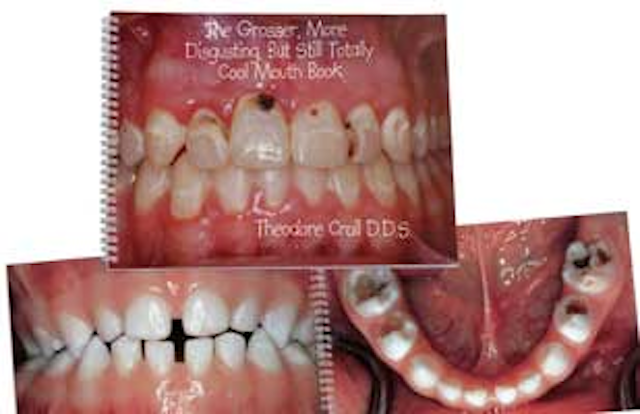 To view Practicon's complete product line, visit www.practicon.com or call 800-959-9505 for more information.