StarDental Titan E-Type System unveiled
New E-Type low-speed motor system provides reliability and performance of Titan 3.
Aug 2nd, 2013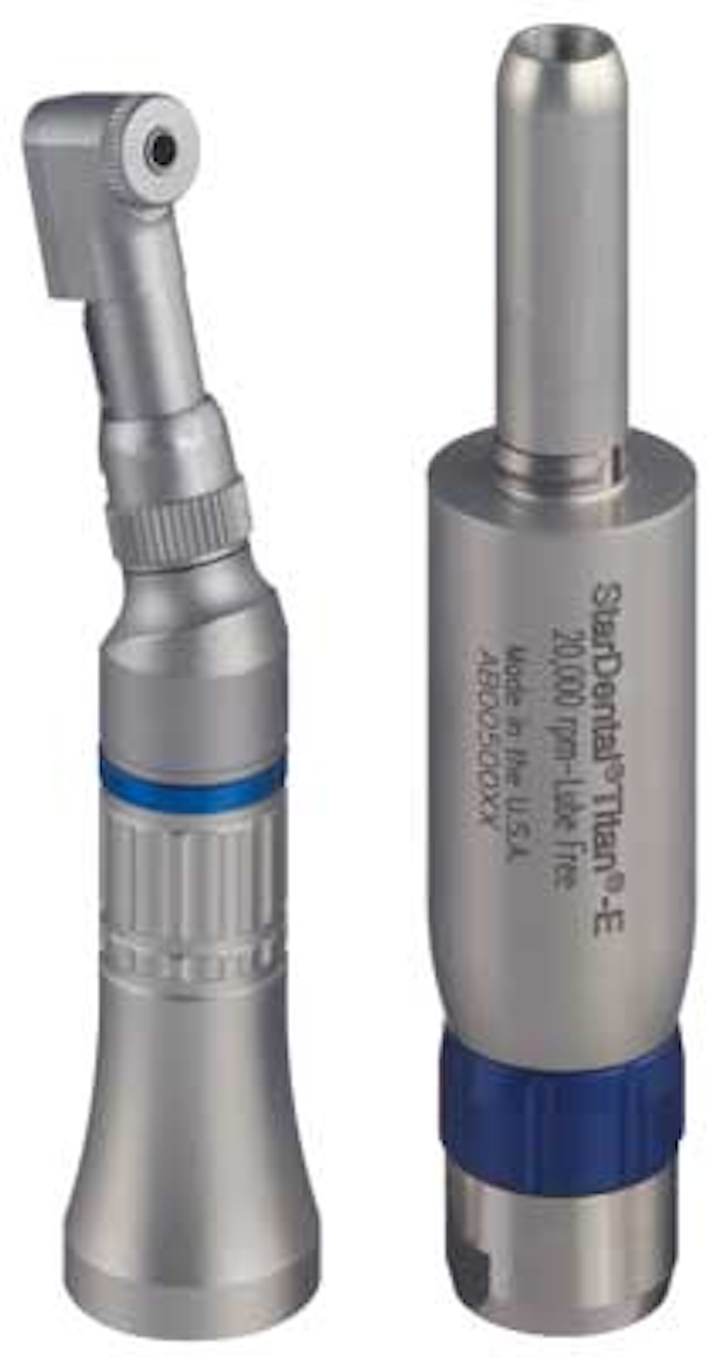 MALVERN, Pennsylvania--DentalEZ Group, a supplier of products and services for dental health professionals worldwide, offers the new StarDental Titan E-Type Motor and attachments.

The new Titan E-Type Motor is an adaptable low-speed motor built on the foundation of the Titan 3 motor, and is designed to work with all standard E-Type attachments.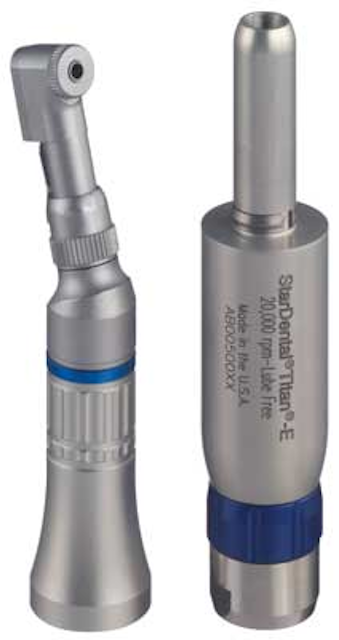 Designed with a new look on the outside, the Titan E-Type Motor has the same durability and low-speed performance of the Titan 3, an industry standard among dental professionals for slow-speed operation since its inception in 1969.

The Titan E-Type Motor features a new lightweight aluminum exterior, yet has the traditional core design of durable stainless steel.
Engineered with balance for control, the Titan E-Type Motor displays consistent performance with forward and reverse functions, and is built to withstand conditions under higher torque requirements without stalling.

The versatile long-lasting motor delivers performance ranging in speeds from 100 to 20,000 RPM.
The Titan E-Type Motor provides LubeFree low-speed performance that reduces maintenance time and the high cost of repeated lubrication.

Available in fixed back end and swivel connections, the Titan E-Type Motor is compatible with ISO standard E-Type contras and attachments including straight nose cones, contra angle sheaths, and bb latch angles.
For more information, call (866) DTE-INFO or visit www.DentalEZ.com.

To comment on this product, go to http://community.pennwelldentalgroup.com.