Air Techniques introduces the ProVecta S-Pan panoramic X-ray
Air Techniques' ProVecta S-Pan panoramic X-ray offers reduced radiation exposure and a full adult panoramic X-ray in seven seconds.

Oct 20th, 2014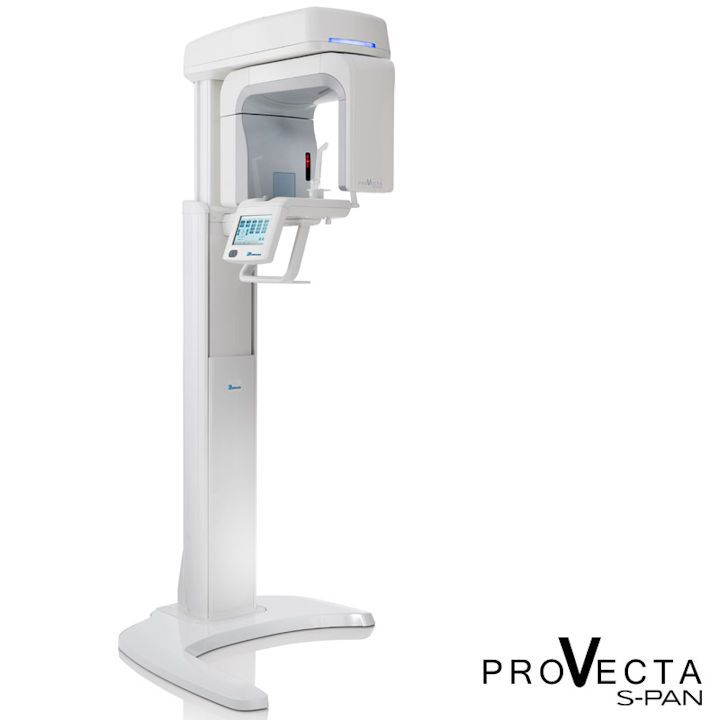 Air Techniques Inc. announces the latest solution for digital radiography with the all-new ProVecta S-Pan panoramic X-ray.
ProVecta S-Pan brings a new level of image sharpness in dental radiography, paving the way to faster and more precise therapy. The ProVecta S-Pan takes a full adult panoramic X-ray in just seven seconds and offers 17 image programs. These programs include:
· One standard panoramic;
· Three half-page, including right, left, and front;
· Four with smaller exposure areas for children;

· Five orthogonal;
· Two TMJ for functional diagnosis; and

· Two sinus for paranasal sinuses.
The child modes reduce the dose by 45 to 56% and shorten the scan time, without causing a loss of diagnostic information.
The S-Pan image technology starts with the patient-specific path that the Csl sensor follows. 20 layers of images are collected and sliced into 20,000 image segments, resulting in one sharp image that is automatically constructed from the best selections. Patient comfort is accommodated by height adjustment, outward facing orientation, and assured positioning with three laser guides. A long vertical path accommodates tall patients and wheelchair users. Practitioners' needs are also addressed with a menu-driven touch-screen control and optional voice commands.
"We are thrilled to offer such a high-quality panoramic X-ray," said Frank Seipp, digital product manager for Air Techniques'. "The best possible images are delivered every time automatically by ProVecta, resulting in quicker and easier diagnosis."
_____________________________________________
Related Articles
Air Techniques launches Android app
6 reasons why you should use a panoramic X-ray for bitewings
_____________________________________________