Safety glasses have anti-fog lenses
New bifocal and power insert safety glasses from Vision USA feature snap-in inserts.

May 12th, 2014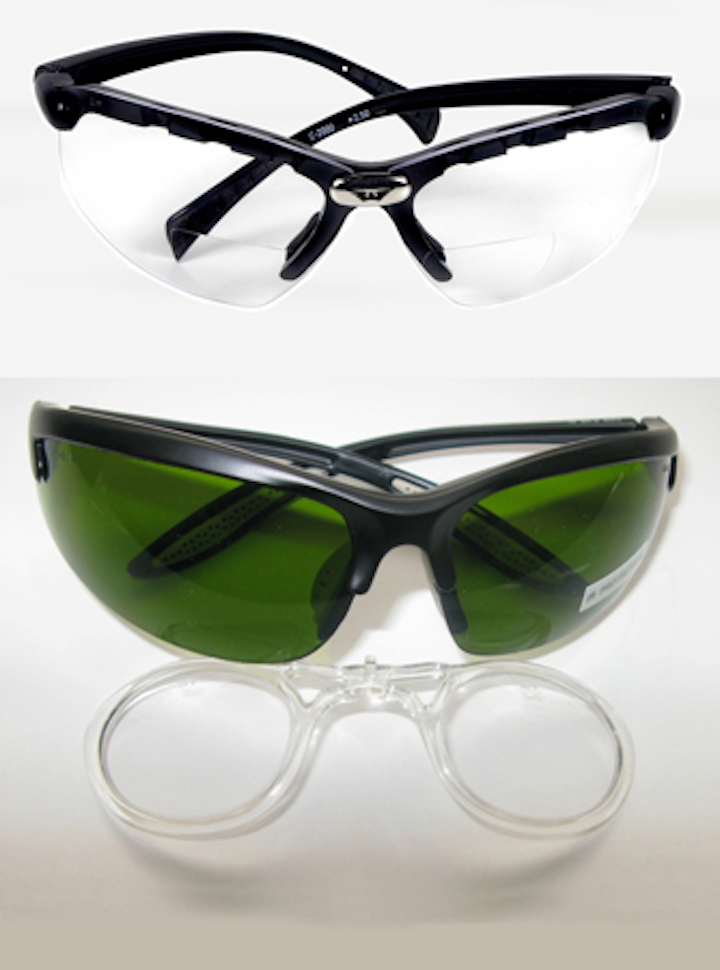 Vision USA, a Dentrex company, has introduced new safety glasses.

The glasses are available in clear, curing orange, and casting/soldering green. Clear bifocal safety glasses come in powers +1.00, +1.50, +2.00, +2.50, +3.00 ,+4.00.

In addition, the glasses have snap-in inserts for clear and green infrared lenses IR3 or IR5 in powers of +1.25, +1.50, +1.75, +2.00.

The glasses have soft, rubber nose and ear pads, and feature ANSI 287.1+ requirements, polycarbonate, anti-scratch coated, and anti-fog lenses.

The frames are lightweight and priced between $6.99 adn $15.99 wholesale.

For more information, visit www.VisionUSAsupplies.com or call (856) 795 6199 or (800) 257 5782.

To comment on this product, go to http://community.pennwelldentalgroup.com.