BeautiSealant helps preserve healthy enamel
New product from Shofue Dental Corp.
Apr 11th, 2012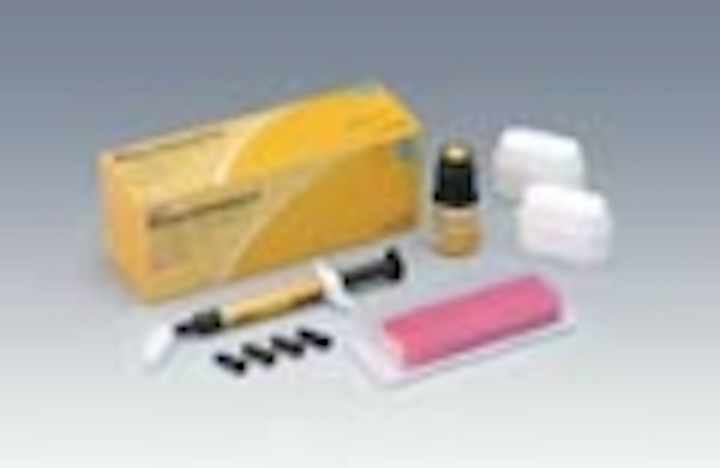 New from Shofu Dental Corp., BeautiSealant is a tooth colored, fluoride recharging, pit and fissure sealant with a self-etching primer that speeds treatment time by eliminating the need for phosphoric acid etching.
Using an advanced, self-etching primer, BeautiSealant helps preserve healthy enamel that is easily demineralized with harsh acid-etchants, while still maintaining superior bond strength. Seeping deeply into pits and fissures, the HEMA-free primer bonds equally to enamel or dentin, preparing the tooth surface for a secure and long-lasting bond.
Providing flawless handling characteristics, both the viscosity and the syringe design contribute to a smooth, bubble-free consistency, and reduce the common issue of overfilling. Unlike many competitors, BeautiSealant is also highly radiopaque, offering clear visibility at follow-up.
As the newest member of the GIOMER family, BeautiSealant is filled with Shofu's proprietary Surface Pre-Reacted Glass (S-PRG) with proven cariostatic properties, acid neutralization, and plaque inhibition.

For more information contact Shofu Dental Corp. at (800) 827-4638 or visit www.shofu.com.
For other news about Shofu, visit Shofu enters strategic alliance.
To comment on this article, go to community.pennwelldentalgroup.com/.