DUX Dental offers reversible X-ray apron
Designed to enhance any dental office, this elegant apron is the cure for the common dental X-ray apron.
Apr 5th, 2012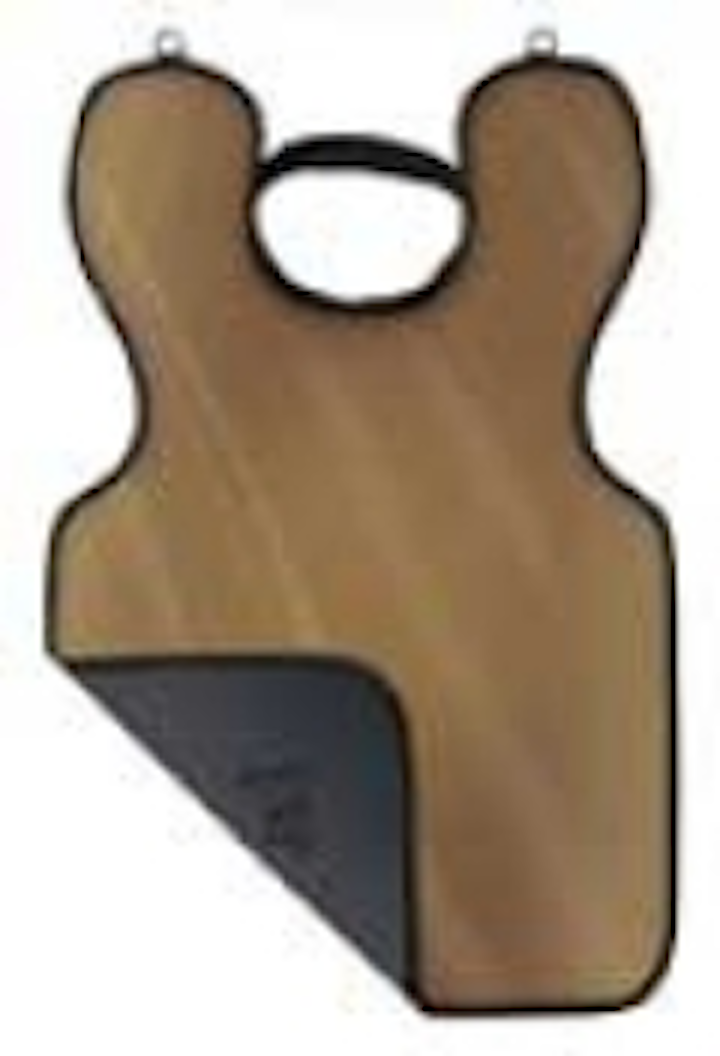 OXNARD, CALIF. – DUX Dental is offering an alternative to the common dental X-ray apron with the launch of a reversible bronze/charcoal lead-free apron. This bronze/charcoal apron will add a sophisticated look to any dental operatory. Dental offices invest substantial time and money to modernize and beautify their office, and now there is an X-ray apron that complements those efforts. The bronze and charcoal colors will hide the wear of the apron, which is commonly seen with lighter blues, pinks, and grays. Because the apron is also reversible, dental professionals can change the look at any time to suit their needs. For the ultimate in comfort, the apron features lead-free alloy sheeting that provides protection equivalent to a traditional style lead apron, yet weighs 3½ pounds less and is 100% recyclable with no toxic metals.The bronze/charcoal aprons are available in adult sizes with a thyroid collar (item No. 31369) and as a panoramic poncho (item No. 31370). Child sizes are available upon request. These reversible bronze/charcoal lead-free aprons will be available for order with major dental dealers starting May 1. Place orders now with a preferred dental dealer to ensure quick delivery.Keep up to date with the latest information about the bronze/charcoal aprons and other DUX Dental products by liking them on Facebook at https://www.facebook.com/duxdental.
For other news about DUX Dental, go to DUX Dental to sponsor free dental infection control webinar.
To comment on this article, go to community.pennwelldentalgroup.com/.