Plak Smacker Introduces the Ocean Pals Kit
Will encourage young brushers to brush longer.
May 15th, 2012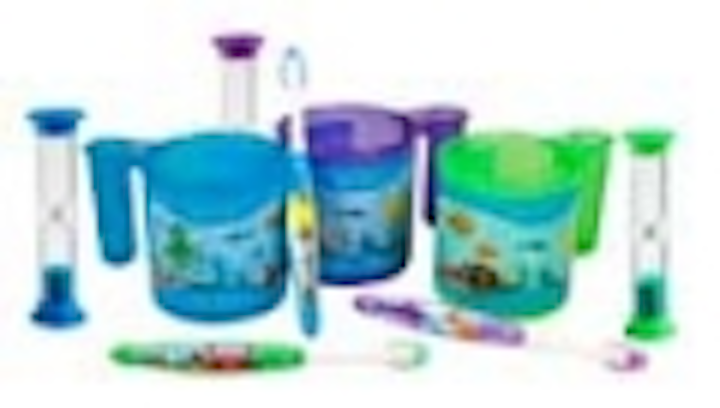 Plak Smacker has introduced the Ocean Pals Kit to help younger patients turn their oral hygiene routines into a fun and efficient activity. The ocean-themed kit comes with a children's toothbrush, a two-minute sparkle timer for effective cleaning, and a durable cup decorated with the faces of Plak's friendly ocean pals and which is equipped with a toothbrush-holder handle. Whether they are being used as giveaways for good patients or as an effort to increase oral hygiene, these kits are aimed to please any patient. Available in green, blue, and purple, the Ocean Pals Kit sells for $26.70. For more information on the Ocean Pals Kit or other Plak Smacker products, call (800) 558-6684 or visit plaksmacker.com.
For related news, go to Angry Birds make brushing fun.
To comment on this article, go to community.pennwelldentalgroup.com/.