SuperLine dental implant products introduced
New dental implant system from Dentium USA provides immediate implantation.
May 4th, 2010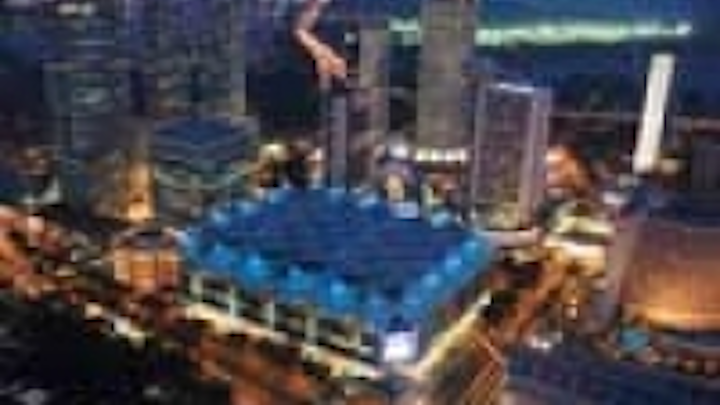 CYPRESS, California--Dentium USA, a manufacturer of dental products developed by clinicians for clinicians, has introduced the SuperLine dental implant system. The SuperLine system adds more diversity to Dentium's original Implantium dental implant system, which has more than 10 years of clinical experience. SuperLine should bring initial stabilization and osseointegration, especially in soft-bone cases and in sinus graft with implant placement cases. The tapered body design of SuperLine dental implants provides initial stability and bone expansion response for reliable and easy installation. The tapered design also helps create a stable, yet comfortably placed implant that provides integration with surrounding bone anatomy. SuperLine dental implants encompass Dentium USA's SLA (Sandblasting with Large grit and Acid etching) surface treatment that facilitates the osseointegration process with a high predictability of success, and provides more complete bone-to-implant contact throughout every thread of the implant. This produces a well-attached base for successful osseointegration. All implant diameters of the SuperLine share the same internal hex, like Implantium. The biological connection contained within the implant creates an even distribution load to the fixture, helping to minimize micro-movement and marginal bone loss. Furthermore, the conical hex connection between the implant and abutment interface helps ensure greater hermetic sealing and provides an improved tactile sense. This helps to confirm a more stabilized abutment seating. The double-threaded design of SuperLine dental implants reduces implant insertion time, thereby decreasing total chair time during the implantation process. The greater distance between the threads of the implants also helps promote early osseointegration while the increased thread height helps augment initial stability. Since SuperLine components are equipped with a true single platform, only one abutment connection is used for implants. This reduces the need for multiple prosthetic components and simplifies the surgical and prosthetic procedure. The all-inclusive SuperLine implant system offers a variety of implant diameter and length options for individual cases. For more information, call (877) 304-6752, send an e-mail to Dentium USA or log on to www.dentiumusa.com.To read more about dental implants, go to www.dentistryiq.com/index/display/article-display/2584980970/articles/dentisryiq/clinical/2010/04/clinical-continuing.html.To comment on this product, go to community.pennwelldentalgroup.com/.