Choose your own adventure: Multisurface premolar restorative scenarios to make or break your day
In this article, you are faced with a three-surface restorative dentistry procedure, and you get to choose the outcome. The matrix you select will make all the difference.
Aug 22nd, 2017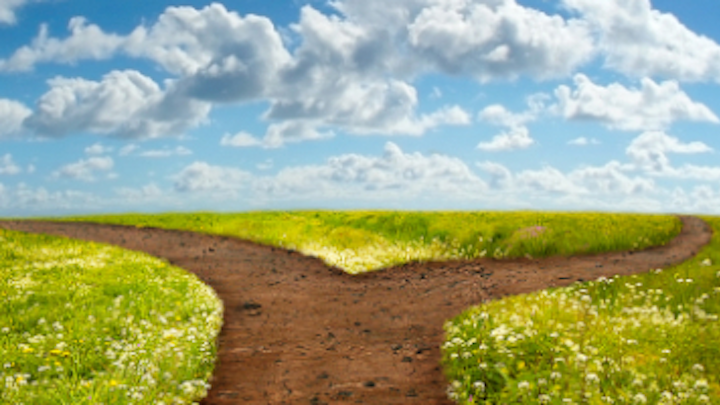 PICTURE THIS SCENARIO: It's a bustling Friday afternoon in the office during late summer—a whistle-while-you-work kind of day. Your dental hygienist Andrea approaches your treatment room in need of an exam. Sure, you're busy, so it'll be a few minutes, but you'll be there shortly. You like to use the word "shortly" because it's just vague enough to absolve you from the guilt that might come when "I'll be there in two minutes" turns into 10 minutes.
Since it's back-to-school season, Mrs. Jones has brought in all of the kids; the four of them are scattered throughout hygiene today. The oldest, Bobby, just finished his senior year of high school (They invited you to his graduation party. What a nice family!), and he is heading off to college this weekend. You remember when Bobby was a toddler and can hardly believe how time flies. What could be a better send-off than making sure his oral health is squared away with a prophy and bitewing update?
You've been watching a few lesions on Bobby for several years now, Andrea reminds you, as you wash your hands and don your mask and gloves. You engage your CAMBRA mindset and settle in to take a look at today's BWX. Andrea has attentively arranged last year's view of teeth Nos. 4 and 5 next to today's view on the screen. She knows your treatment philosophy, and she knows what you'll think about these teeth. The time has come.
You really don't have time to do these today, but you will make it. Bobby leaves for college, a thousand miles away, this weekend, and these lesions are into dentin. You discuss it with Mrs. Jones, and she agrees—let's get it done! As you make your way back to the treatment room, your assistant Pete looks at you with wide eyes when you let him know that you'll need a room set up for Bobby. Everyone shuffles into get-it-done mode. It's mesial-occlusal-distal composites on adjacent maxillary premolars. This should go quickly … right?
Scenario No. 1
Andrea sweeps in to anesthetize while you finish up in the other room. When you arrive 10 minutes later, Bobby is numb, ready to go, and Mrs. Jones has left to take the rest of the kids home. She'll be back to get Bobby. You tell her he'll be done in about half an hour.
You set in for two conservative preps—well, four actually, as it's not necessary to span the occlusal and connect the preps in either tooth. DO prep on No. 4: done. MO prep on No. 4: done. DO prep on No. 5: done. MO prep on No. 5: done. Easy! As you open your mouth to ask Pete for the sectional matrix that is your go-to for class II composites, you sense the black cloud of three-surface premolar restorative dentistry sneaking in over the chair. You'll try it anyway. Maybe this premolar will be different? Right.
Your dental assistant Pete hands you the first kidney-bean matrix, followed by a small wedge, followed by your favorite blue ring. He knows you like the blue one. You make it face the distal. So far, so good! He hands you the same sequence: matrix, wedge, ring. Darn, this matrix doesn't fit simultaneously with the distal matrix, you think. I should have cut the first one to make it smaller. You cut the second one, hoping it will suffice, but it loses some of the integrity of its curvature, despite your efforts to be gentle. You leave it, figuring you will burnish out the bumps you've created. You go to place the mesial ring. Darn! If you face it mesially, it will interfere with No. 5. If you face it distally, your view of the distal box of No. 4 is blocked. Plus, these clamps are running into each other on the buccal and lingual. As a result, the grip isn't really intimate enough to create a good axial seal. Argh, this shouldn't be that hard. You really want to fill Nos. 4 and 5 simultaneously, but it looks like you'll be doing them separately.
Maybe if you go back to the distal and cut that matrix, you'll be OK. Let's try that. You hand both rings back to Pete. You remove both matrices. You might as well start with new ones, as now they're bent from all the handling. Pete hands you two, you trim both, and you wedge them into place nicely on the mesial and distal of No. 4. You do the same for No. 5. All matrices and wedges are now in place.
Pete hands the rings back to you, this time sensing you might need some different sizes, despite the fact that you seem to always want that blue one. You try them in a few different ways before Andrea shows up behind you to tell you that Mrs. Jones has just returned to pick up Bobby. You tell her he'll be out "shortly."
Pete senses your frustration with trying to position these rings to allow full visibility while still getting a good seal on the teeth. He knows how meticulous you are. He too is starting to remember how adjacent premolar lesions take simple restorative dentistry and make it seem painful, even from his side of the chair. He asks if you want Tofflemire bands. You remind yourself this isn't Pete's fault, as much as you'd like to blame him—or anyone. And why couldn't Bobby floss like you told him to?
Your whistles are becoming slow breaths of frustration.
Scenario No. 2
Andrea sweeps in to anesthetize while you finish up in the other room. When you arrive 10 minutes later, Bobby is numb, ready to go, and Mrs. Jones has left to take the rest of the kids home. She'll be back to get Bobby. You tell her he'll be done in about half an hour. This time, when your preps are done and you're ready to fill, you feel the sun shining down on your office.
Pete hands you the first ReelMatrix (Garrison Dental Solutions), and you place it on No. 4 with the tensioning instrument. He hands you the second one. It slides onto No. 5 with ease, and as you tighten it, you marvel at how the interproximal contact areas maintain beautiful curvature. You already know these are going to be rock-solid restorations and that Bobby is not going to be getting anything stuck between these teeth. You can feel it in your hands. And you can see everything—everything—because there is no ring to contend with. You love your sectional matrices for other things, but this is the one scenario in which you find them unbearable. You pause to thank the dental gods and goddesses who come up with these gadgets.
The wedges go in, and you're ready to fill. You reflect on the days when you used to have to fill adjacent teeth in sequence rather than together, if you really wanted to get anatomically correct contacts, beautifully rounded marginal ridges, and a tight axial seal. Things were sure harder then.
Coming in at about $1.50 per single-use ring, these are not cheap. But neither are you, and you pride yourself on doing great work—not just acceptable work. You place your composites, trim and polish, and return Bobby to his seated and upright position. He marvels at how easy that was. You chat for a few minutes about what he'll be studying in college and marvel again at how time flies. Andrea pops in to let you know Mrs. Jones has just arrived to pick up Bobby. You wish Bobby luck and tell him you look forward to seeing him on one of his visits home.
You whistle a bit as you move on to your next patient.
---
Editor's note: This article first appeared in Pearls for Your Practice: The Product Navigator.Click here to subscribe. Click here to submit a products article for consideration.
---
Bridget Mackey, DDS, graduated from the Marquette University School of Dentistry in 2006. She worked in group private practices in Milwaukee and then Boston before purchasing her first practice in 2015. She is a faculty club member of the Spear Education Institute and a sustaining member of the American Academy of Cosmetic Dentistry working toward accreditation. She is a solo practitioner in Sudbury, Massachusetts, and she can be reached at drmackey@sudburydentalarts.com.
---
For the most current dental product articles, click here.

---
For the most current dental headlines, click here.

---