Simplify
I focus on alternative dental products, Web sites, books, concepts, and organizations that simplify our world.
Nov 1st, 2006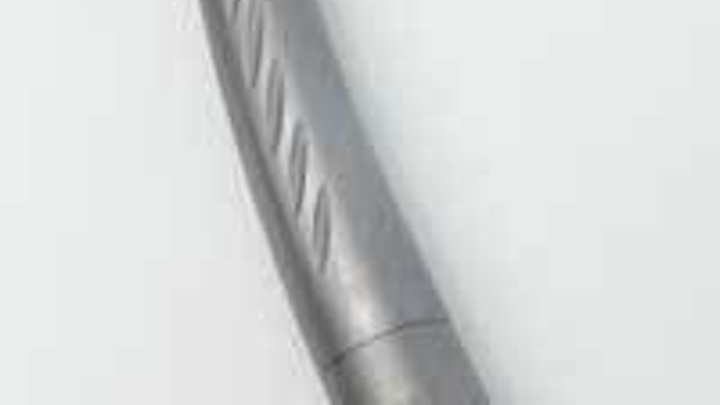 By The Editor DR. SHERI DONIGER
DentalEZ ® Solara ®
(www.dentalez.com)

Is there a lighter handpiece? I haven't found one yet. Set on a swivel attachment, the DentalEz Star Solara is truly one of the lightest handpieces I have ever used. The Solara series is elliptical in shape, making it more ergonomic than standard handpieces. The titanium frame renders it almost weightless. The head is much smaller for increased access. The SolaraPlus has a four-port water spray which offers great visibility. Lubrication is not needed, and the handpieces are very durable after repeated runs in the autoclave. These highly powerful handpieces are mainstays in our operatory.
LubeCube™
(www.centrixdental.com)

Let's face it - composites may stick to our instruments. We can now get rid of the alcohol wipes. Centrix developed a better product. LubeCube contains an unfilled resin monomer that removes excess composite from sculpting instruments and creates a clean, lubricated surface. To use, you simply run your instrument through the slit on the top. LubeCube is a great product that eliminates cross-contamination by its single-use, disposable sponge that sticks to your glove (or anywhere you decide to place it). The foam cube prevents the monomer from setting during the procedure and makes the instrument nonstick.
"The Dental Patient's Little Book of History, Humor, and Trivia"
(www.dmdhousebooks.com)

OK, this is the dental book I wish I had written first, if I had the time. What a great concept - a year of anecdotes to share with our patients, family, and friends! This book deserves a place in everyone's office. Don is not a dentist, but a very dedicated researcher. In the introduction, he states that he is not a historian or poet, but he does claim his book is "a lighthearted romp through dental history, set in 366 daily rhymes." Don has written several other dental books. Visit www.dmdhousebooks.com for more information..