Products and recommendations for cancer patients with dry mouth
The big "C" word—it is so prevalent. Don't eat this . . . it's linked to cancer. Don't use this device . . . it's linked to cancer. Don't drink water at this time of day . . . it's linked to cancer. The geographical area you live in . . . is linked to cancer!
Nov 17th, 2016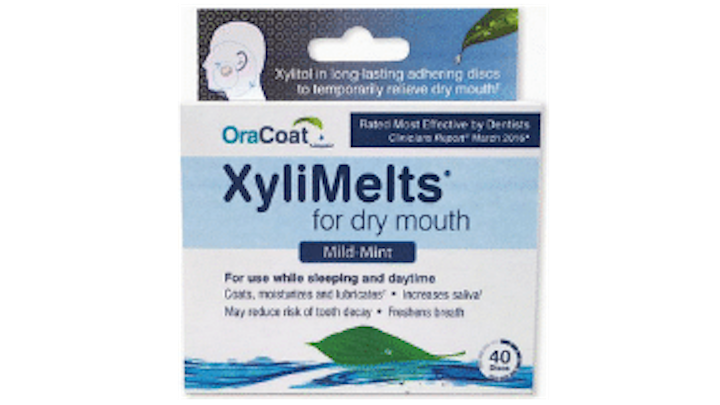 The big "c word"—it is so prevalent. Don't eat this . . . it's linked to cancer. Don't use this device . . . it's linked to cancer. Don't drink water at this time of day . . . it's linked to cancer. The geographical area you live in . . . is linked to cancer! A 42-year-old man whom I know recently passed away of lung cancer; he never smoked, has no family history of lung cancer, and no radon in his house. He just got sick, fought a brave battle, and passed away. He is only one of hundreds of people I personally know that have been told they have cancer—I am only one person!
Cancer is certainly a game changer. Everything, and I mean everything, is seen through a different set of eyes. How does this impact us as hygienists? It will change the way you treat the patients significantly. It will make you think outside of the box when it comes to getting the right tools for your patients to protect not only their teeth but their overall health.
Nourishment during treatment is crucial. If patients' oral health declines due to cancer treatment, we need to be the ammunition they need to win the war in their mouth. We need to arm them with good options that will not only alleviate their pain, but help prevent a possible caries or periodontal disaster. Increasing their prophy appointments to four times a year to help their oral hygiene measures and apply fluoride varnish helps to keep an eye on any new problems. Of course, attain medical clearance if they are immunocompromised.
READ MORE | A guide for treating the xerostomia patient: products for dry mouth relief

Helpful products

Other than keeping an eye on hygiene measures, one major focus with cancer patients is dry mouth. Dry mouth is so hard to combat. We are fortunate to be living in a time where medical advancements and products are so much better than what our previous generation had. There are some products and tricks up our sleeves that may help.
XyliMelts (OraCoat) are slow release to help alleviate dry mouth for an extended period of time. This company also a product for those patients whose condition has progressed to oral mucositis called H-B12 melts. Another key is to make sure your patients are staying away from sodium lauryl sulfate, a mucus membrane irritant. Biotène (GlaxoSmithKline) is one product that does not contain SLS and fights caries. GSK is a leading company that has a line of products focusing on dry mouth and cavity protection. Biotène moisturizing spray could be used on the palate to provide immediate relief of dry mouth. The spray is especially good for patients to keep on their nightstand to use when they wake in the middle of the night. GSK will provide the office with samples of various products for the office to test and also patient coupons.
Patients should also use the softest toothbrush available. Maxill, a dental products company based in Ohio, has four softness levels in their toothbrush offerings. Their "Silken Soft" bristle option has a split-ended tuft that allows for very thorough brushing without pain. Your patients can find these toothbrushes online from maxill and your office can order them direct to have in office to give to your patients when recommending an extra soft brush. Maxill also has a oral care swab for patients who need to moisten their tissues in between brushing. Keeping a supply of appropriate products in the office is essential. You don't want to give your patient a brush that may cause pain, which would in turn make the patient shy away from brushing altogether.
I always recommend a personal bag or something special for your patients to connect with them and make them feel as if they are not "a number." I have said in other articles that making a care bag for certain patients (e.g., ortho patients, pregnant patients, and now cancer patients) would really put you on a different level than other providers. In this case, a cancer patient would really benefit from your tips. Consider including sugar-free lemon candies (e.g., Lemon Heads), a soft toothbrush, floss, individualized interdental products, dry mouth spray, XyliMelts, an oral swab, any literature on cancer and caries or dry mouth, and above all, a handwritten card with the office's signatures.
Let your patients know you are there for them and send them these packs if they cannot make it to the office. If you know of anyone who has cancer, the smallest yet greatest gift is encouragement and knowing they are not alone. Cancer does not care about age, religion, sex or race. We can all fall victim. As always, I encourage you to use your profession and catapult knowledge and compassion to your patients. Let's keep them smiling.
Author's note: This article is dedicated to my uncle Jerry, who is currently undergoing radiation and chemotherapy for pancreatic neuroendocrine cancer.
---
Nicole Giesey, RDH, MSPTE, enjoys researching, writing, and educating on topics related to dental hygiene. She is the dental hygiene product specialist for Maxill. She can be contacted at nicolerdh03@neo.rr.com.
---
Editor's note: This article first appeared in RDH eVillage. Click here to subscribe.
---
For the most current dental headlines, click here.

---