How to help pediatric patients overcome obstacles to adequate home care
Pediatric patients often face obstacles to developing an adequate home care routine, such as lacking the dexterity to use floss, lacking the skills to use a manual toothbrush, or disliking the taste or texture of toothpaste. Carol A. Jahn, RDH, MS, shares some suggestions for products to help younger patients overcome these obstacles.
Dec 19th, 2017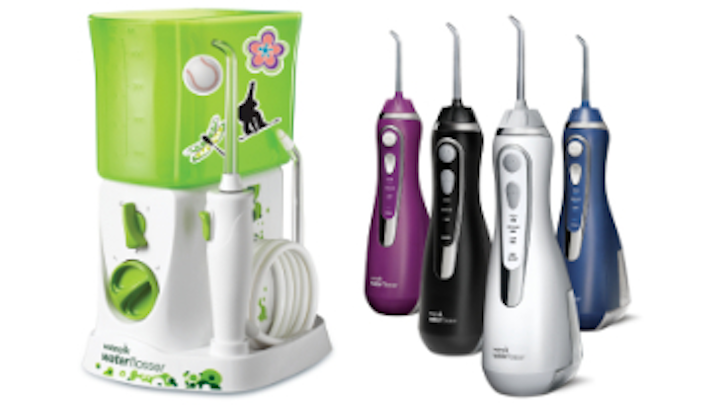 HELPING PATIENTS ACHIEVE THE BEST ORAL HEALTH is often challenging but even more so when it comes to our youngest patients. Young children often lack the dexterity to perform adequate brushing and flossing, and many fail to brush long enough to do a thorough job.
Today, there are numerous products on the market designed specifically for younger patients. Finding a product that appeals to a younger patient can go a long way in helping establish an oral care routine for life. It's important that the parents buy in since they will be integral in helping their child develop oral care habits.
Due to the taste or even the texture, toothpaste is often a factor when kids fail to brush regularly. The American Dental Association (ADA) recommends that children under the age of three use a fluoride-containing smear of toothpaste no bigger than size of a grain of rice. (1) For children ages three to six, a pea-sized amount is sufficient. (1) Older children can use a larger amount, generally no more than small ribbon of paste. (1) Several companies make child-friendly toothpastes that are ADA-accepted.
---
Editor's note: A list of child-friendly, ADA-accepted toothpastes can be found here.
---
It is not uncommon for children to lack the skills to use a manual brush effectively. Children often do not brush long enough to thoroughly remove plaque. Having a parent or caregiver assist with tooth brushing can help with overcoming this. Yet school-age children who are independent may not feel they need "help," despite their potential inadequacy at plaque removal. A child-friendly power toothbrush can be helpful for improving plaque removal in these situations. There are many choices—from rechargeable brushes to battery-operated—to fit any budget.
An important factor to consider when recommending a power brush is how to increase brushing time. Often a simple timer is not enough. Two companies make brushes that play music during brushing: the Oral-B Stages line and the Arm & Hammer Tooth Tunes line.
Another way to increase brushing time is with an app. Apps can provide some incentive for kids and feedback for parents. The Oral-B line comes with the Disney Magic Timer app, and the Philips Sonicare for Kids comes with Bluetooth wireless technology that connects to an app.
The Philips Sonicare for Kids Bluetooth-connected electric toothbrush
Most children need to clean between their teeth. Flossing is often too difficult for small hands. Unless a parent will commit to flossing the child's teeth on a daily basis, a water flosser may be an easier and more effective alternative.
The Waterpik Water Flosser for Kids is customized for children ages six to 11. For older children, or for children whose parents want them to water floss in the shower, the Waterpik Cordless Advanced Water Flosser is fully waterproof. It comes in four fun colors. Both products have been awarded the ADA Seal of Acceptance for their safety and efficacy in removing plaque along the gumline and between teeth and for helping to prevent and reduce gingivitis. The Water Flosser is an ideal companion to toothbrushing because it can help remove plaque that might be missed during toothbrushing.
The Waterpik Water Flosser for Kids (left) and the Waterpik Cordless Advanced Water Flosser (right)
Helping children develop good oral hygiene skills and habits is integral to promoting oral health for a lifetime. From toothpaste to power brushes to water flossers, there are safe, effective, and fun tools that help younger patients improve their oral health.
---
Editor's note: This article first appeared in Pearls for Your Practice: The Product Navigator. Click here to subscribe. Click here to submit a products article for consideration.
---
Reference
1. Taking care of your child's smile. J Am Dent Assoc. 2014;145(5):504. http://www.ada.org/~/media/ADA/Publications/Files/ForthePatient-0514.pdf?la=en. Published May 2014. Accessed December 17, 2017.
---
Carol A. Jahn, RDH, MS, is the director of professional relations and education for Water Pik Inc. She can be contacted at cjahn@waterpik.com.
---
For the most current dental product articles, click here.

---
For the most current dental headlines, click here.

---