Through NDA-Health Now the legacy lives on – serving the underserved
NDA project brings access, awareness, and hope.
Mar 13th, 2015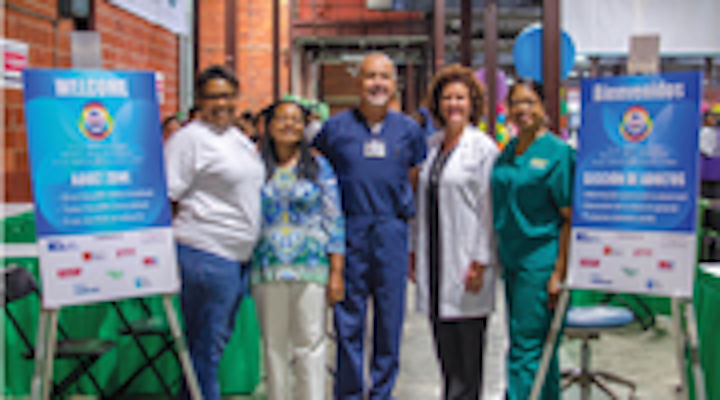 NDA project brings access, awareness, and hope.
Established in 1913, The National Dental Association (NDA) promotes oral health equity among people of color by harnessing the collective power of its members, advocating for the needs of and mentoring dental students of color, and raising the profile of the profession in their communities. It views "access" as a matter of social justice. As both caregivers and citizens of the communities that they serve, the NDA's members are trusted and respected providers who have been at the forefront of treating those who have the least and need the most.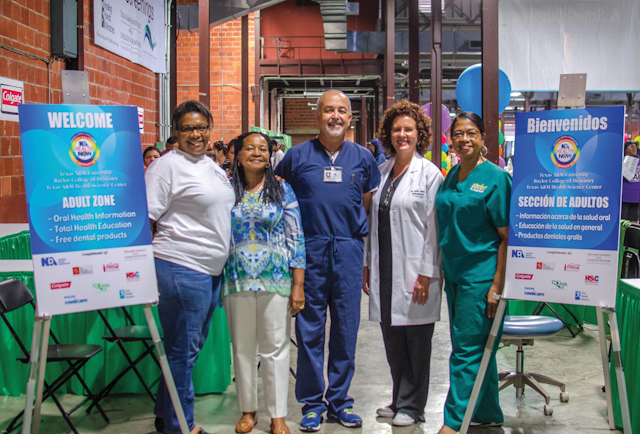 Dental care is medically necessary, yet millions of Americans lack access to care. Despite advances in health care and technology, glaring disparities still exist in some groups of the population as classified by age, sex, income, race, and ethnicity. To address these inequities, the NDA-Health Now project was formed (Health Equity, Access, Literacy, Technology, and Hope. National Outreach on Wheels.). The project's goals are to increase access, eliminate disparities, and improve health equity in underserved and vulnerable populations. A grassroots, community-based program, NDA-Health Now replicates and takes to scale key features of the Deamonte Driver Dental Project (DDDP), the award winning regional children's program launched in 2008 in Prince George's County, Maryland. It serves children, adults, and the elderly; and in addition to dental care, it offers medical and vision services. The project promotes interprofessional health teams working with emerging workforce models to increase access and improve "Total Health" in America's most vulnerable communities. Community programs are designed for use with or without a mobile unit. Increasing awareness about the critical link between oral health and overall health is an important function of the program.
A multi-use mobile health unit (MHU) designed by ADI-Mobile Health is touring the country to raise funds and crusade for healthier communities. It is specially equipped to provide each patient with dental screenings and treatment, and additionally, with health screenings (blood pressure, glucose, and cholesterol), immunizations and flu shots, and vision screenings. The units, designs, and exhibitions at various conferences were made possible through the generous donations of ADI-Mobile Health, Schein, and the Greater New York Dental Meeting. Other sponsors and supporters include: The W.K. Kellogg Foundation, The Coca-Cola Foundation, the Henry Schein Cares Foundation, Colgate, A-dec Inc., Philips Sonicare, Air Techniques Inc., the Aetna Foundation, the Links Foundation Inc., Crest-Oral B, Patterson Dental, Oral Health America, and Sunstar.
ADDITIONAL READING: Activities worldwide will celebrate a 'Smile for life' this World Oral Health Day, March 20
Resources are also provided by academic partners and a massive volunteer network of NDA members and community organizations. Programs are currently active in targeted communities in Chicago, Dallas, New York, and New Orleans. . Funds are being raised to operate and staff the MHUs to provide resources and services to underserved areas.
NDA president, Dr. Carrie Brown states, "We have launched a crusade for healthier communities that challenges the status quo. We will meet those in need where they are and support our providers who have made a commitment to remain in communities where they are most needed. While we acknowledge and support health outreach efforts around the globe, we must remain firmly rooted in our conviction that humanitarianism starts at home."
For more information or to make a donation visit www.ndaonline.org/healthnow.