She's baaaack . . . and her dentist in California is still smarter and better
A sassy patient is once again stirring up trouble Dr. Stacey's office. This time, she's dragged her son into the fray.
Jan 24th, 2019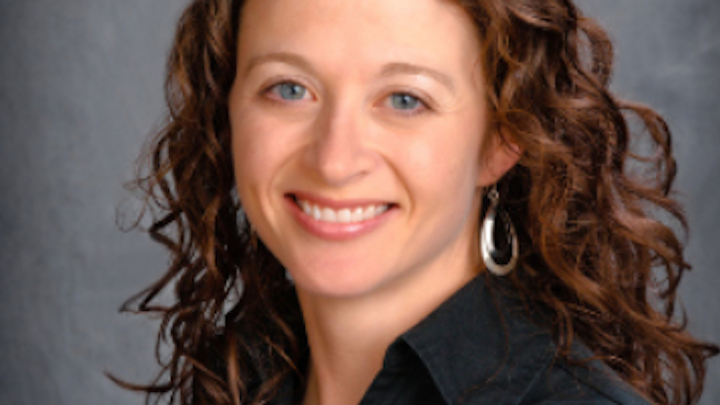 Remember last year when I had a patient tell me, "My dentist in California is better than the dentists in Montana . . ."? Well, she's baaaack and as sassy as ever. Oy vey! Only this time, when she was with my hygienist for her cleaning, she had a lot to say about how disappointed she was with my practice, how I did things, and how, once again, her dentist in California was superior to all. Here's how it went down.
Patient to my hygienist: I'm really disappointed in this practice.
Hygienist: Really? Why is that? Did something happen?
Patient: My son came here, and Dr. Stacey said that he had a lesion on his tooth, and that he needed to get it looked at by a specialist.
Hygienist: Well, it's always best to keep up on things, and hopefully he was able to get it taken care of.
Patient: My son was suspicious of what she said, and so he went to visit our old dentist in California, who did an exam and x-ray. You know what he said? Nothing was wrong with the tooth.
Hygienist: I have the utmost confidence in Dr. Stacey. As with all of her patients, she is happy to discuss any concerns they have regarding their diagnoses, treatment planning, and care. I would encourage your son to bring these issues to her so they can be addresssed properly.
Patient: I just don't have confidence in her, and neither does my son. I'll think on it.
Hygienist: I understand. Now, let's assess things here and get you all taken care of today.
When the patient was dismissed, my hygienist came in and shared the exchange with me. Not remembering who the son was, and thinking it odd that he was having his mom go to bat for him when he's 55 years old, I looked up his chart.
Health history: Blood pressure and cholesterol meds
Dental history: 3 existing occlusal fillings and a crown
Periodontal health: Stable, Class I; isolated Class II No. 22
Radiographical findings: Radiolucency on the mesial of No. 22; congenitally missing No 23 [See Figure 1.]
Figure 1: Radiographic findings
Clinical findings: Occlusal pit caries No. 31; soft tooth structure No. 22 sub-g on the mesial buccal and lingual with inflammation; slight delay with cold test, WNL to percussion
Concern: Possible external resorption on No. 22 with extent of lesion unknown; recommended assessment with an endodontist for CBT scan to assess probability of restoring; discussed very guarded nature of situation to the patient and gave the referral information needed to set up his consultation appointment
And that was that. End of story. We had not heard back from him, and it was apparently two months after his appointment with us that this information got back to me regarding his desire to seek a second opinion.
Talk about a major hand-to-forehead moment—more out of frustration for the patient, his mom, and the overall situation. It's amazing how patients will go from provider to provider until they get the answers that they want to hear, not necessarily what they need to hear. It's as if we have to prove to patients that we are competent—but based on their standards and not our experience treating patients. Welcome to the era of Google and YouTube, where you can diagnose and fix anything. So frustrating!
Key take-home points for me:
I'm proud of my hygienist for keeping her end of the discussion generic and then smoothly changing the topic from the patient's son. HIPAA, people. HIPAA!
I have no control over what patients do outside my office or recommendations. Establishing trust with patients is invaluable; however, sometimes the relationship is doomed from the very beginning if the patient sets the stage and isn't willing to see a second act.
If I've documented things properly, then potential litigation isn't something I have to worry about. It's crazy that we have to think about these things, but we do.
I have to consider the possibility that things were lost in translation between the other dentist and the son, or between the mom and my hygienist. Remember that phone game we all used to play when we were little? Same thing here.
My staff will be making a follow-up appointment in the near future, and we will see what happens. Maybe this patient and his mother will have moved back to California or will have transferred providers, which could be best for all parties involved. Regardless, I sincerely hope the patient gets the tooth taken care of before it becomes an emergent issue.
Cheers all!
—Dr. Stacey
Stacey L. Simmons, DDS
Editorial Director, Breakthrough Clinical
Last month: These are a few of my favorite (dental) things
---
Editor's note: This article first appeared in Breakthrough Clinical, the clinical specialties newsletter of DentistryIQ and Dental Economics.
Additional articles may be found in the DentistryIQ clinical section.
---
Stacey L. Simmons, DDS, is in private practice in Hamilton, Montana. She is a graduate of Marquette University School of Dentistry. Dr. Simmons is a guest lecturer at the University of Montana in the Anatomy and Physiology Department. She is the editorial director of PennWell's clinical dental specialties newsletter, Breakthrough Clinical,and a contributing author for DentistryIQ, Perio-Implant Advisory, and Dental Economics. Dr. Simmons can be reached at ssimmonsdds@gmail.com.
---