An interview with Scott Root, president and CEO of DENTSPLY Implants
Apr 16th, 2012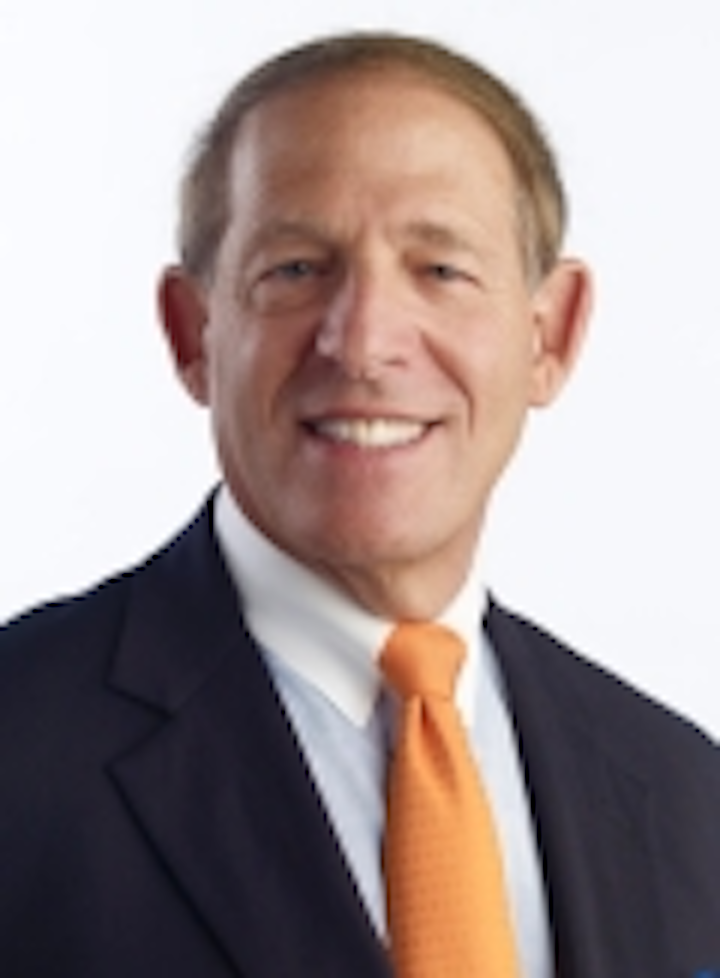 Editor's Note: I recently had the chance to sit down and chat with Scott Root, the president and CEO of DENTSPLY Implants, a new company under the DENTSPLY umbrella. Following its acquisition of Astra Tech AB, DENTSPLY International united its dental implant-related businesses (DENTSPLY Friadent and Astra Tech Dental) into this newly created business, which is actively marketing and selling products as DENTSPLY Implants in North America, beginning this month.

Kevin Henry: How important was it for DENTSPLY to acquire Astra Tech last August?

Scott Root: As a leading manufacturer and distributor of dental and other healthcare products, the acquisition of Astra Tech played an important role in allowing DENTSPLY International to also establish a leading position specifically in the field of implant dentistry and to expand upon their healthcare offering. By bringing together DENTSPLY Friadent and Astra Tech Dental, the #4 and #3 dental implant companies worldwide, respectively, we are able to truly leverage the expertise, experience, and product and service solutions of both organizations under our new company, DENTSPLY Implants.

Under the DENTSPLY Implants "umbrella," in North America, we now offer three implant systems (ANKYLOS®, ASTRA TECH Implant System™, and XiVE®), each with their own unique advantages for the clinician, a range of regenerative bone products, ATLANTIS™ patient-specific abutments available for all major implant systems, as well as 3D virtual surgical planning and surgical guides. Being able to provide such a comprehensive product portfolio means further convenience and simplicity for our customers.

Henry: What has been the early feedback you've received about DENTSPLY Implants?
Root: Of course with any change, there is fear of the unknown. Overall, however, we have received extremely positive feedback regarding DENTSPLY Implants in North America. I believe our implant customers (of both DENTSPLY Friadent/Tulsa Dental Specialties and Astra Tech Dental) recognize that this underscores DENTSPLY's focus to supporting the needs of dental professionals involved with implant treatment. They have also been pleased with the fact that we are expanding in areas such as our field sales team, which has a direct impact on our ability to support the needs of our customers.

What our customers appreciate most is that our commitment to scientifically proven products and customer support of the highest level remains unchanged. For the company, we see this new organization as an opportunity to now have an infrastructure that allows us to secure a market-leading position.

Henry: How does this affect DENTSPLY Tulsa Dental Specialties?
Root: The DENTSPLY Tulsa Dental Specialties team has done a tremendous job in supporting and growing the endodontic business, of which they are the market leaders, while also developing the implant portion of their business. By moving the implant products such as ANKYLOS®, XiVE®, and regenerative bone solutions to DENTSPLY Implants, they can refocus and dedicate their efforts in supporting the needs directly related to endodontics.

Henry: What is your main message to your customers?
Root: A key message to our customers is that we remain committed to clinically proven products and supporting their needs. This includes the support and focus of the product(s) that they have been working with, whether it was formerly provided by Astra Tech Dental or DENTSPLY Tulsa Dental Specialties. We look forward to the opportunity of sharing our thinking and brand values with both our existing customers and those who we have not worked with in the past.

Henry: What about trade shows?
Root: As you can imagine, there are many moving parts to support an integration of this magnitude. The trade shows have always been an important activity for us since it creates the opportunity for us to interface with our customers in person. We remain committed to the various organizations that we have had the privilege to partner with over these many years and look forward to our continued participation at these meetings as DENTSPLY Implants beginning this fall.

Henry: What are the short- and long-term goals for DENTSPLY Implants?
Root: In North America, our short-term goals are to optimize the integration of two major implant companies under one DENTSPLY Implants, to define and communicate this new brand within the marketplace, and to focus on the development of our now-expanded team. An added goal is to achieve all this without compromise to the service and quality that our customers have come to expect. Long-term, our goal is to become the global industry leader in implant dentistry. Given the strength and support of our parent company, DENTSPLY International, our commitment and focus, and the partnership and expertise of our customers, we think that this is a very viable goal.