Support Oral Cancer Cause, and you might win a new Mustang
The founders of Oral Cancer Cause have made an annual seminar and fundraiser a bit more enticing for dentists and their teams, with a chance to win a 2015 Mustang.

Dec 11th, 2014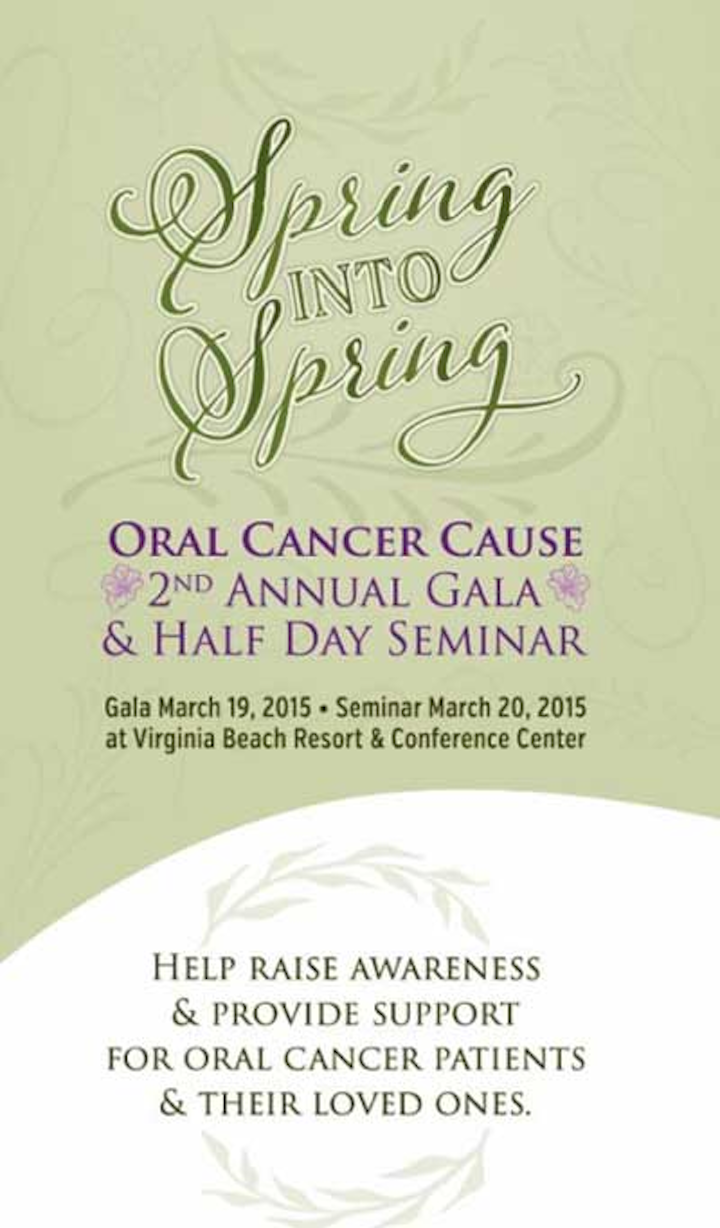 The second Annual Oral Cancer Cause Gala in March has a new twist this year – a raffle for the chance to win a Competition Orange 2015 Ford Mustang. What team member wouldn't think they had the best boss on earth if they were handed a raffle ticket that was their chance to win a 2015 Ford Mustang?
The idea is the brainchild of Oral Cancer Cause (OCC) founders Linda Miles and Robin Morrison, who wanted to add a little fun (and extra fundraising) to this year's Second Annual Oral Cancer Cause Gala.
The Gala will be March 19 at Virginia Beach Resort and Conference Center. Tickets can be purchased at oralcancercause.org for $100 each, or $500 for six. You can also register at OCC to win a free raffle ticket. Many other door prizes and raffle items will be awarded during the Gala as well. However, people do not need to be present to win the Mustang.
The gala will be followed March 20 by a half day "Management and Marketing" seminar. People can attend one or both of the events. 100% of profits from both the gala and the seminar will go to Oral Cancer Cause, Inc. To learn more information about the two-day event, visit oralcancercause.org.
Linda Miles and Robin Morrison founded OCC nearly three years ago. The colleagues each had a close friend or relative who had suffered from the debilitating effects of oral cancer, and they realized there was very little support available for those people with the disease or their dependents.
"Other oral cancer foundations do a tremendous job, but monies donated typically go for oral cancer research," Linda said. "We wanted OCC to be different. Robin and I were determined to help families during treatment with financial aid for everyday expenses such as mortgages, utilities, rent, gas for their automobiles, food for their families, and the list goes on. We rely on dentists and the patient's oncologists to help the Board of the Foundation determine each individual's need."
Thus, Oral Cancer Cause was born and has achieved success thanks to the efforts of dentists throughout the U.S. who support the organization on behalf of their patients, friends, and family who suffer from the disease.
Read Linda and Robin's entire article about Oral Cancer Cause on DentistryIQ. And be sure to purchase your raffle tickets for your chance to win a Competition Orange 2015 Ford Mustang. How happy will you or a team member be to drive a shiny new Mustang home next spring?