Now You See It - Now You Don"t
For the past 15 years, I have been busy building a family, growing a successful orthodontic practice, and meeting the challenges of balancing the two.
Oct 1st, 2005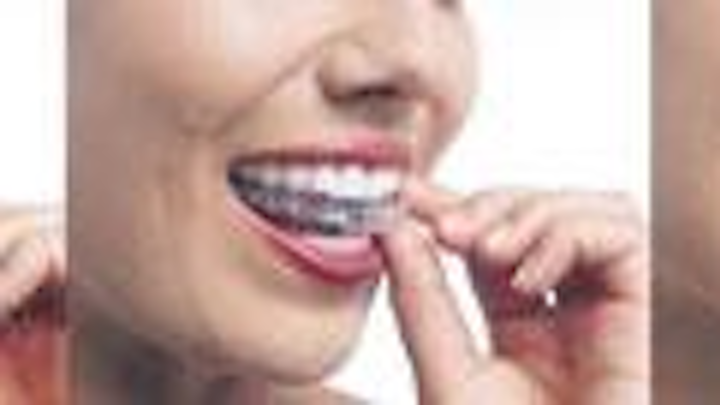 WRITTEN BY
Melisa Rathburn, DDS
For the past 15 years, I have been busy building a family, growing a successful orthodontic practice, and meeting the challenges of balancing the two. My practice is in Atlanta, Ga. My husband, Dr. Michael Stewart, and I share two offices. Our family focus spills over into our practice, creating a family-like atmosphere which is what makes our partnership and practice so successful. We treat our patients and staff like family, and that gives our practice a casual, social atmosphere and allows us to build significant trust-based relationships with everyone. This approach flows naturally, especially when it comes to treating younger patients. I certainly think that being a mom has its advantages when it comes to taking care of someone else's children.
My day starts early. After taking care of life at home, I arrive at the office at 7 a.m. for routine adjustments. The remainder of the day is spent with new patients, diagnosis and treatment planning, Invisalign and SureSmile cases, and any necessary correspondence. My work schedule ends at 4 p.m., then I am off to my family again. Finding a balance between work and family isn't always easy, but my approach is simple. I love orthodontics and my patients, and I feel blessed to have a successful practice. But my family always comes first. My husband and I manage our practice schedule to allow us time away for our children's important activities.
The practice atmosphere is casual, but my approach to practice management is anything but. Efficiency is important in my daily routine, and we are always looking for new ways to improve patient care, information management, diagnosis, treatment planning, and treatment methods. We use a practice-management software called topsXtreme, which not only manages scheduling and financial information, but also integrates diagnosis and treatment planning tools with patient records and chairside charting.
The success of the practice can also be attributed to the way my team embraces advancing technology, which is usually the means for improvements in efficiency and treatment methods. There is no better time to practice orthodontics, especially with technology changes and improvements that ultimately lead to enhanced care for our patients. My team uses the latest in digital radiography and photography, which not only offers easy access to patient records, but allows for information sharing with referring doctors and specialists. Our practice uses self-litigating brackets, the straight-wire orthodontic approach, and SureSmile technology.
Because our practice is approximately 35 percent adults, the Invisalign® system is the most popular tool and often the treatment choice for patients. Even though it is popular with our adults, we also offer it, when appropriate, to our teenage patients. In my opinion, Invisalign has been the most innovative treatment modality to enter the orthodontic arena in my practice career. It offers the patient an esthetic alternative to traditional orthodontic treatment. Other advantages of Invisalign are: better oral hygiene during treatment, shorter appointments, shorter treatment times, and greater comfort. In many cases, this is the treatment method of choice and I see the potential for significant growth in this area. Another feature of Invisalign is that it is a great diagnostic tool in planning complex restorative cases. Diagnostic set-ups can be planned and viewed by the orthodontist and any other treating parties.
The integration of these types of technology is only a response to growing trends in the fields of dentistry and orthodontics. Advances in technology have given way to increased interest in esthetic dentistry, more options for restorative treatment, and increased capacity to provide comprehensive treatment.
We have chosen to embrace these trends in our practice goals and treatment approach. Improving treatment with cutting-edge technology is at the forefront of my goals for the coming year. We are fortunate to see many technological advancements, from materials to treatment methods, constantly appearing in the orthodontic arena. I find this to be not only mentally stimulating, but also beneficial from the heightened level of care we can deliver to our patients.
Although we embrace technology as an integral part of the practice, we have never established production-type goals. Instead, we choose to be about improving the lives of our patients through quality service and care. The key is to find the balance between success and these important relationships. I absolutely love what I do at home, in the community, and in the office, and I will continue to strive to meet the expectations of my patients, colleagues, and family. Ultimately, the balancing act has no right or wrong answers, but requires constant attention ... and I've always loved a challenge. ■
Melisa Rathburn, DDS
Dr. Rathburn began practicing orthodontics in 1990 after earning a BS from Louisiana State University, and then her DDS from Marquette University School of Dentistry. After realizing she wanted to focus on orthodontics, Dr. Rathburn continued her education at Emory University School of Dentistry.