Plans can help make braces more affordable for your patients who need them
The cost of braces do not need to send your patients into a lifetime worth of debt, thanks to Careington Care 500 Series plan

Jul 31st, 2014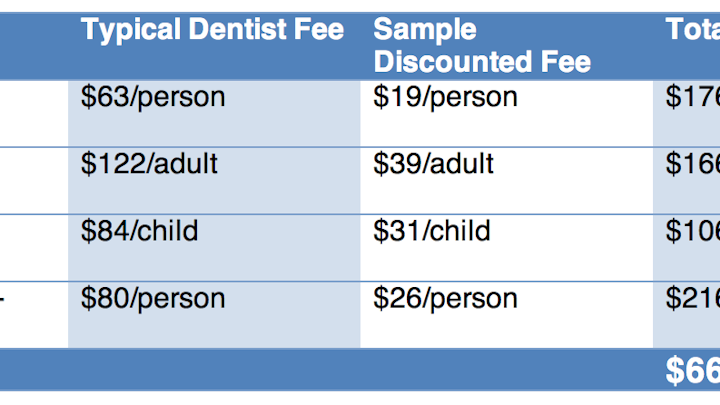 It's a simple, yet effective tagline. "A beautiful smile shouldn't cost a bundle." Yet many people avoid braces for themselves and their children due to the high cost associated with both traditional and Invisalign braces.
The tagline belongs to :DentalPlans, (note the cute smile emoticon in their logo), which offers "affordable dental insurance alternatives," including orthodontics. Similar to a membership at a warehouse club, consumers pay an annual fee and get access to reduced rates on dental services and cosmetic dentistry and orthodontics.
The biggest hurdle many families struggle with is the cost of braces, and a study by the American Association of Orthodontists shows that about 4 million children between the ages of 6 and 14 will be referred for braces. According to an American Dental Association survey of dental fees for 2011, the fee for comprehensive treatment of adolescents ranged from $4,500 to $6,360. A little more than half (56%) of those seeking care had dental insurance benefits that did not include any cost reimbursement for orthodontics procedures, checkups, and braces. Meaning that many families are left finding other ways to fund care. That's where dental savings plans, like those from :DentalPlans, differ from dental insurance policies.
Here is an example savings plan from Careington Care 500 Series, with an annual family membership fee of $189.95.
Using this plan, which costs an annual fee of $189.95, a family could save $1,131.60 on their child's braces. That's $941.65 in savings, when including the cost of the plan.
"Straight teeth are more than just attractive, they will provide years of smiling, eating, talking, and laughing," said Bill Chase, vice president of marketing for :DentalPlans. "We provide affordable dental savings plans for families that include orthodontics, because most families need this as part of their comprehensive dental care."

Although braces are touted primarily for straightening crooked teeth, the American Association of Orthodontists (AAO) recommends that all children get a check-up with an orthodontist no later than age 7. By that age, enough permanent teeth have arrived for orthodontists to evaluate the relationships between the teeth and jaws. Early treatment (while baby teeth are still present) is more about guiding the growth of the jaws than straightening teeth.
Dental savings plans are not insurance plans; they are discount plans. Patients pay an annual fee and can be treated by dentists or orthodontists who participate in the plan. The rates are typically much less than what they would pay for treatment without the plan. The benefits of a dental savings plan include savings up to 60% off what they would pay without a savings plan or insurance. As plan members they simply show their membership card when visiting any of the 140,000+ participating dentists (more than 75% of the practicing dentists in America) to receive dental procedures at a reduced price that's up to 10% to 60% off.

"When it comes to dental care, we believe getting the right dental savings plan should give you peace of mind, not hassles or worry," adds Chase. "With :DentalPlans you will rest easy knowing you are getting the best care for the lowest possible price. And more importantly, you will keep you and your family smiling."