Active self-ligating brackets expand treatment options
3M Unitek introduces adhesive, precoated, active, self-ligating brackets.

Apr 16th, 2014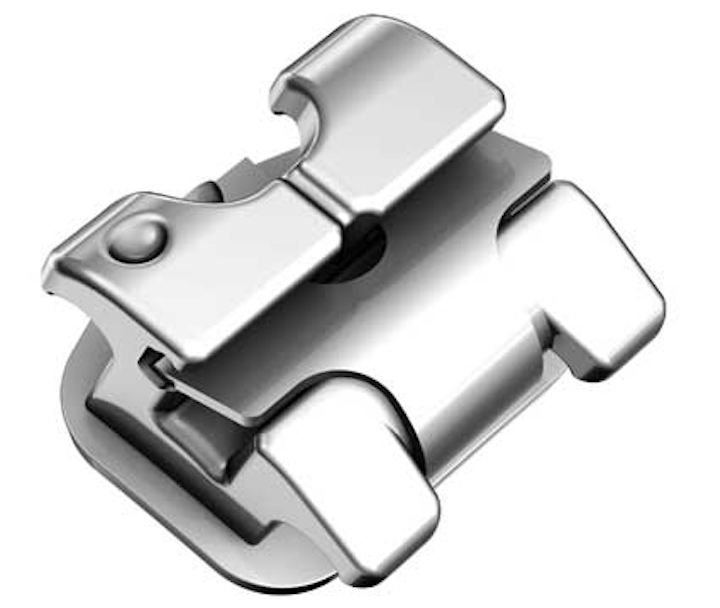 MONROVIA, California--The Victory Series brand family of orthodontic brackets from 3M Unitek has expanded into the self-ligating bracket category with the introduction of new Victory Series Active Self-Ligating Brackets.

Designed using practitioner input, Victory Series Active Self-Ligating Brackets combine benchmark performance with APC Adhesive, an efficient bonding system in orthodontics, for treatment choice.

Victory Series Active SL Brackets bring active door appliances to a high-level of performance by featuring a rigating mechanism that provides durability and ease of operation. A full slot-width size door allows rotational control. No special instrument is necessary to open or close the door, so orthodontists can incorporate the brackets into their practice without changing their technique. Patient comfort is also enhanced with design aspects such as round, low-profile hooks and rounded edges on the bracket body.

The design of Victory Series Active SL Brackets allows interaction between the ligating mechanism and the archwire as treatment phases change with performance advantages in each stage--passive, interactive and active. With this design, orthodontists can efficiently progress from the initial leveling and alignment through final finishing and detailing.

3M Unitek recruited orthodontists who were using competitive active self-ligating brackets for design input, and asked them to treat patients with the brackets in an evaluation phase.

Victory Series Active SL Brackets are available pre-coated with APC II Adhesive, which reduces bonding steps and variables for added efficiency and convenience. The brackets are manufactured to strict tolerances and extensively tested to assure reliability. With this combination of bracket and adhesive, orthodontists and their patients can enjoy the benefits of the precoated, active self-ligating bracket.

For more information, visit www.3MUnitek.com/VSactiveSL.

To comment on this product, go to http://community.pennwelldentalgroup.com.