Dental patients earn points via new loyalty program
eTrove is the first two-way loyalty program available to dentists
Feb 17th, 2014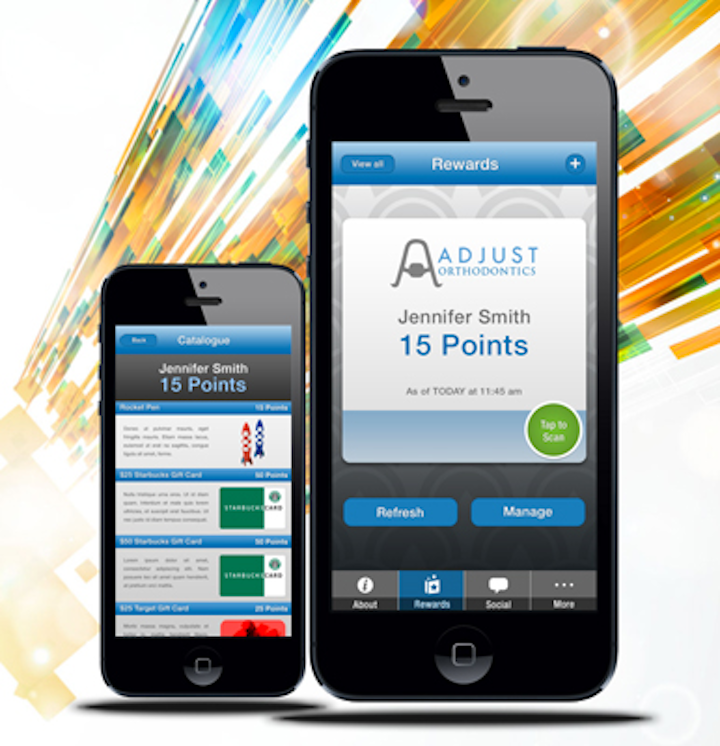 Introducing a loyalty program for dental patients that will increase patient engagement and loyalty while offering dentists a return on their investment that is unprecedented.
eTrove is a solution for companies that want to get more out of their customer loyalty programs. eTrove was developed by Vertical Motion, a leading development shop for enterprise applications in Canada. While traditional dental and orthodontic loyalty programs reward clients for booking appointments, giving referrals, or purchasing items, eTrove enables patients to gain extra points, which then go toward a prize determined by the practice, by engaging with a company's social media profile, and this helps the practice grow its online presence.
RELATED ARTICLE:Yelp advises dentists on improving online reputation
eTrove's powerful and simple-to-use back-end administration dashboard displays the details of the company's social media performance, with stats and feedback on participation levels that help hone social media initiatives. This dashboard is web-based and accessible on any device, from a tablet, to a smartphone, to a desktop computer.

"eTrove is an excellent mobile solution that we use to assist our customers, orthodontic and dental practices, with creating and nurturing a simple, more trackable and revenue positive customer loyalty program," said Heather Shaw, Director of Creative and Innovation at RiseAlign, which is helping to launch eTrove. "We love how the system's simple web portal lets our customers reward their clients for talking about their business. It's a powerful way to extend a brand's reach and deepen their client brand engagement."
"eTrove is turning a traditional industry on its head as the first two-way loyalty program available to organizations," commented Jason Jones, Vertical Motion President. "This innovative new approach allows a company to gather valuable data and metrics on how their loyalty program is performing. Most companies with loyalty programs maintain them to fulfill an expected industry standard, but eTrove provides users with a return on their investment while increasing client engagement and loyalty."

In addition to tracking client interaction, eTrove's back end system also allows administrators to set and monitor their auto-adjusted on-hand inventory, amount of points awarded for specific actions, and points redemption values. With the eTrove system, administrators and front-desk staff have more control and less hassle than with traditional programs, as well as no hidden fulfillment fees.

-------------------------------------------------------------
RELATED ARTICLES:
Is GOOGLE+ really the next big thing for your dental office?
Dental Anywhere mobile apps address the hygiene recall problem
Your dental practice: To text or not to text?
--------------------------------------------------------------
For loyalty program participants, eTrove is easily managed on their smartphone, removing the need for clients to carry an additional card. Points are delivered automatically and prize redemption is as easy as scan, pick up, and go.

To launch eTrove for your practice, or to learn more about this great option for your loyalty program, visit www.etrove.ca.