It's not too early to think about Halloween dental promotions
Tess's Halloween oral care kits are so popular it's scary!

Aug 6th, 2013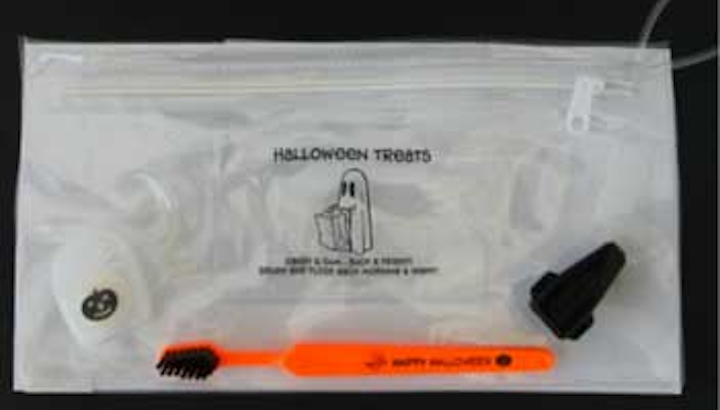 It may only be early August, but it's not too early for dental practices, especially pediatric practices, to start thinking about holiday promotional giveaways, particularly for Halloween, the holiday that initiates the annual holiday frenzy.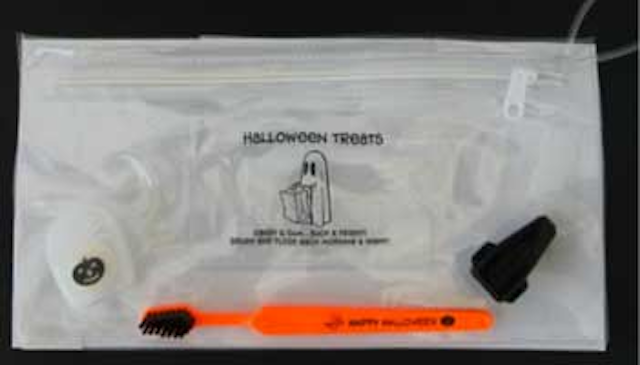 Tess Oral Health is getting the holidays off to a good start with Halloween oral care kits. The kits include a Happy Halloween toothbrush personalized on the back side with your practice's logo and information, Halloween floss, and a matching travel cap.

MORE NEW PRODUCTS FROM TESS:Kids enjoy space themed brushes with grip
Dental offices have another holiday toothbrush option

All of these items come preassembled in a "Halloween Treats" kit bag with a 144 minimum quantity. The Halloween Treats bag says "Candy & Gum…Such a Fright. Brush & floss each morning & night!"
This is a great treat for your patients, marketing your practice at Halloween parades, or for candy buy backs! Call 800-762-1765 to order now! Visit www.tessoralhealth.com for more information.