Dental industry news: Align, Henry Schein ink distribution partnership for Realine
The first exclusive distribution partnership for Align Technology, Inc., is expected to make an impact for general practitioners (GPs) who want to expand their dental practices to include orthodontics.
Jun 4th, 2013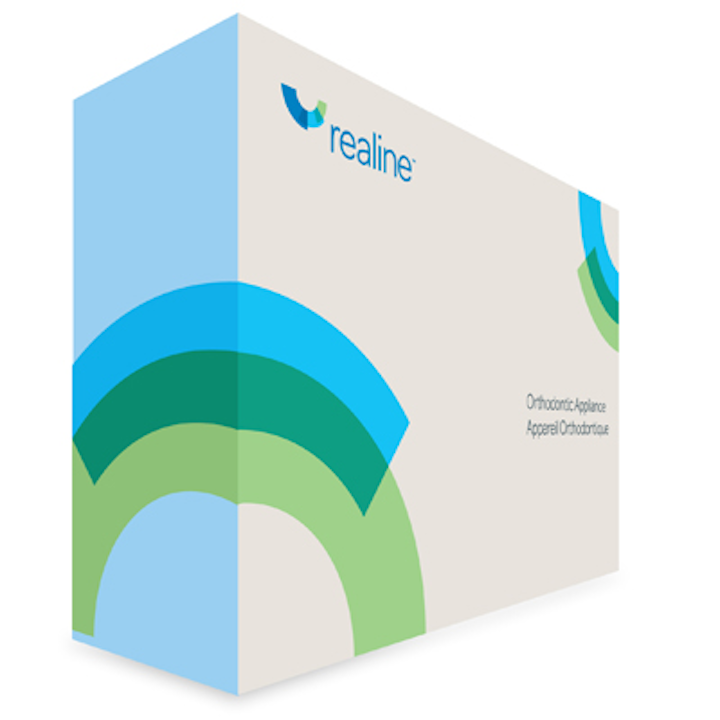 The first exclusive distribution partnership for Align Technology, Inc., is expected to make an impact for general practitioners (GPs) who want to expand their dental practices to include orthodontics.
Align and Henry Schein Dental introduce Realine, an entry-level, five-stage clear aligner product designed for very minor crowding and spacing issues that GPs see in their practices every day, including dental relapse.
Realine will be available in the United States by mid-June exclusively through Henry Schein Dental. Commercial availability is expected in Canada in the first quarter of 2014.
"Align Technology redefined the aligner market with Invisalign," said Tim Sullivan, president of Henry Schein North American Dental Group. "Realine brings a competitively priced clear aligner solution to a new and larger segment of dental patients. We are very pleased to exclusively offer this exciting new solution to our North American dental customers, and we look forward to working closely with Align Technology to help expand the scope of our customers' practices."
Realine offers non-Invisalign GPs a competitively priced, easy-to-use product for patients with very limited treatment goals, especially adults whose teeth have shifted or "relapsed" after adolescent orthodontic treatment.
"Realine doctors will have limited case flexibility, making use of the product simpler for doctors (no pretreatment clinchecks, no midcourse adjustments, etc.), but also limiting the treatment capabilities of Realine to only the simplest of cases," said Wall Street analyst Jeff Johnson, senior research analyst with Robert W. Baird, who researched the announcement for his investors.
Here's how Realine works …
1. The doctor orders a Realine Starter Kit directly from Henry Schein Dental. The kit includes a prepaid Realine case, account setup information, a Quick Start guide, and marketing collateral.
2. After receiving the Realine Starter Kit, the doctor visits the Realine doctor site to set up an online account.
3. The doctor collects patient records, including three intraoral photos and either an iTero intraoral dental scan or PVS dental impressions.
4. The doctor submits the Realine prescription form, uploads the patient's photos online, and sends the patient's iTero intraoral scan or PVS impressions to Align.
5. Realine provides the doctor with a 3-D view of treatment for review via a web-based tool. At this time the doctor may approve or cancel treatment. Once approved, the Realine aligners are custom manufactured and shipped directly to the doctor's office. All subsequent Realine case submissions may be submitted directly online at doctor.realine.com, and without additional Realine Starter Kits.
After submitting a Realine case, the doctor uses a web-based 3-D viewing tool that compares images of the patient's initial and final tooth positions to show what can be achieved in a maximum of five stages. Realine doctors with cases outside of the scope of a single Realine treatment may purchase multiple treatments, refer those cases to an Invisalign provider in their area, or sign up for an Invisalign Clear Essentials I course through their Henry Schein representative. Henry Schein Dental will provide customer support on all initial Realine sales and billing inquiries.
The Realine Starter Kit, which includes the first Realine case, and subsequent Realine Single Cases are offered for a lab fee of $575 each, with optional one-time per case refinements for an additional lab fee of $125 each. As part of the Realine product offering, Henry Schein Dental will also offer Vivera Retainers for a lab fee of $275, which includes four sets of new retainers to maintain final tooth position after treatment.
For more information, visit www.aligntech.com.