University of Utah announces first permanent dean for new School of Dentistry
An internationally regarded researcher and highly honored dental educator, Rena N. D'Souza, DDS, MS, PhD, has been selected as the first permanent dean of the University of Utah's School of Dentistry. She assumes her new role on Aug. 1, 2013.
May 31st, 2013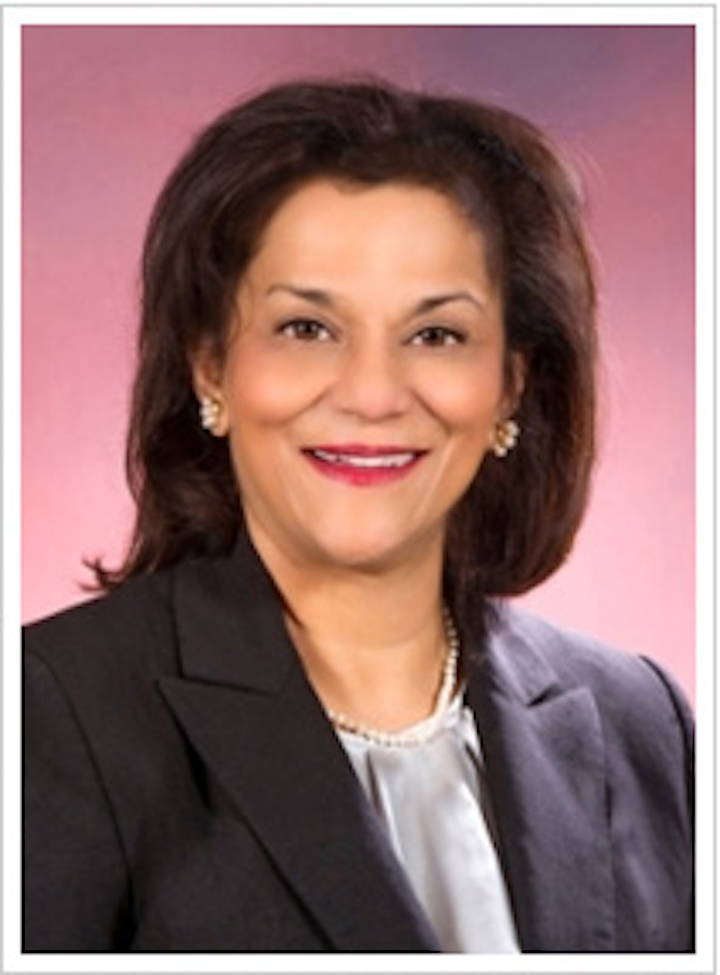 SALT LAKE CITY — An internationally regarded researcher and highly honored dental educator, Rena N. D'Souza, DDS, MS, PhD, has been selected as the first permanent dean of the University of Utah's School of Dentistry. She assumes her new role on Aug. 1, 2013. D'Souza is professor in the Department of Biomedical Sciences at Baylor College of Dentistry (BCD) and served as its chairperson from 2006 to 2012. In this period, she transformed the culture of research and scholarship within the college by developing initiatives that sustain the unique integrated research and learning environment that exists today. By pursuing her vision for promoting a unified approach to oral health-related research and education, she developed and secured funding for a related series of institutional grants from the National Institutes of Health (NIH) – National Institute for Dental and Craniofacial Research (NIDCR). Her efforts were fulfilled through the hiring of several outstanding faculty researcher-educators and the building of new core facilities that helped forge collaborations on multiple research fronts. As principal investigator (P.I.) and director of an NIH-funded institutional research training grant, D'Souza supervised and mentored the training of dentists-scientists at the predoctoral and postdoctoral levels. Shortly after, she organized a team of faculty who conceptualized and collaborated in an innovative, evidence-based dentistry curriculum for the DDS program supported by an NIH-grant. As P.I. of four American Recovery and Reinvestment Act of 2009 grants, D'Souza was able to establish a presence for tissue engineering within BCD through the hiring of two research faculty and offer summer research experiences to high school science teachers and predoctoral dental students. She was recognized for her achievements as the recipient of the prestigious Presidential Award for Research Excellence from the Texas A&M Health Science Center in 2010.RELATED |Dr. Cristina Teixeira appointed chair of Department of Orthodontics at NYU College of Dentistry D'Souza is nationally and internationally known for her research in craniofacial development, genetics, tooth development, and regenerative dental medicine. She has sustained independent funding for 24 years and since 2006 has received more than $7.5 million as P.I. on 12 grants, including two major awards from the NIDCR/NIH. She has published more than 120 peer-reviewed research articles, reviews, and book chapters, served as an editorial board member on six professional journals, and as reviewer on several NIH panels. As a highly sought-after speaker she has delivered more than 200 talks in national and international forums. D'Souza served a four-year term on the NIH – National Advisory Dental and Craniofacial Research Council and is currently a director on the Friends of NIDCR Board. She is also a fellow of the American Association for the Advancement of Science and of the American College of Dentists. As president and chair of the Board of Directors of the American Association for Dental Research (AADR), D'Souza helped implement a new governance structure that led to the launching of several new initiatives. She was inducted into the German National Academy of Sciences (Leopoldina) in 2012 and is on the Board of the World Craniofacial Foundation. She currently serves on the Clinician Scientist Workforce, a task force of the Advisory Committee to the Director of NIH.RELATED |Internationally recognized biomedical engineer joins UCLA School of Dentistry faculty D'Souza has been strongly committed to curriculum development throughout her academic career. Her teaching and mentoring efforts have been recognized by several organizations, the most notable of which was from the National Student Research Group of the AADR in 2005. Several of her mentees now hold faculty positions worldwide. She maintained a busy private dental practice in Houston, Texas, for several years and has served as a volunteer dentist for the past 15 years. She has a keen appreciation for the 21st Century educational needs of dental students, which will enable them to provide oral health care at the highest standards of professional excellence. The School of Dentistry welcomes its first class of 20 students this August, and D'Souza is an outstanding choice to lead the program in becoming one of the best in the nation, according to Vivian S. Lee, MD, PhD, MBA, and senior vice president for health sciences. "Dr. D'Souza has excelled in every aspect of academic dentistry. She has earned the respect of her students and peers for her teaching and has contributed significantly to research," says Lee, also dean of the School of Medicine and CEO of University of Utah Health Care. "She is a remarkable individual with enormous energy and enthusiasm, and I know she looks forward to building on what the school's founding dean, Dr. Lynn Powell, and his colleagues have laid the groundwork for – a top-notch dental program." Christopher H. Fox, DMD, DMSc, executive director of the International and American Associations of Dental Research, believes D'Souza is an excellent fit for the University. "Rena D'Souza is a proven leader in dental, oral, and craniofacial research," Fox says. "She is absolutely passionate about the central role research must play in dental education and is a perfect match for the University of Utah School of Dentistry's mission and vision." One of D'Souza's first acts as dean will be to help the school break ground this summer on a 70,000 square-foot building. The facility, which will be named the Ray and Tye Noorda Oral Health Sciences Building, will feature dental clinic operatories, classrooms, research laboratories, and administrative offices for faculty. Prior to the building's completion in late 2014, dental students will share classroom and laboratory space with their medical, nursing, and pharmacy colleagues. "I am wonderfully excited and humbled by the opportunity to lead the School of Dentistry at the University of Utah where the spirit of collaboration and entrepreneurship is exemplary. The quality and character of the faculty, students, staff and senior administration and their sense of pride and commitment in seeing the school grow into one of the finest in the nation is truly impressive. Working alongside veteran leaders — Drs. Lynn Powell, Glen Hanson, and Gordon Christensen — to develop a unique entity for academic dentistry is an opportunity that I simply could not pass up," D'Souza says. "The School of Dentistry will achieve academic excellence through its programs that train highly skilled clinicians who are men and women of science and who will work to improve oral health for the citizens of Utah and the world. I look forward to partnering with fellow dean colleagues, the community of practicing dentists, the Utah State Dental Association, NIDCR, American Dental Association, American Dental Education Association, and AADR/IADR (International Association of Dental Research) in making this dream a reality. "I am grateful for the experiences I gained as a graduate dentist of the University of Bombay and also those at the University of Texas in Houston where I spent 23 years developing my skills as a dental academician." The school has already landed more than $5 million in two research grants: one focused on drug addiction and a second to study systems involved in pain regulation and reward functions in the brain. The first is a five-year, $3.75 million grant from the federal agencies of the Substance Abuse and Mental Health Services Administration (SAMHSA) and National Institute on Drug Abuse (NIDA). The second is a $1.5 million grant for five years from the National Institutes of Health. The Utah State Board of Regents approved the school in July 2012. The school has received initial accreditation from the American Dental Association's Commission on Dental Accreditation (CODA). D'Souza's appointment is subject to approval by the University of Utah Board of Trustees. Dr. Vivian Lee can be contacted at Vivian.Lee@hsc.utah.edu, and Dr. Rena D'Souza can be contacted at rdsouza@bcd.tamhsc.edu. As a preeminent research institution, the University of Utah (U of U) offers students a transformative education that sets the foundation for a lifetime of appreciation, mindfulness, and participation in a global community. The University generated more than $400 million in external funding in 2011 and ranked first nationally in 2010 and 2011 for the number of start-up business generated from University research programs and efforts. Potential research affinities and opportunities for cooperative program development with the new School of Dentistry are especially evident among the Colleges of Engineering (and Department of Bioengineering), Science, Pharmacy, and Nursing, School of Medicine, U of U Huntsman Cancer Institute, and the Utah Genome Center.