Product helps simplify communication between dentist and technician
With new product from Smile Line USA, dental photography becomes a "snap."
Apr 22nd, 2014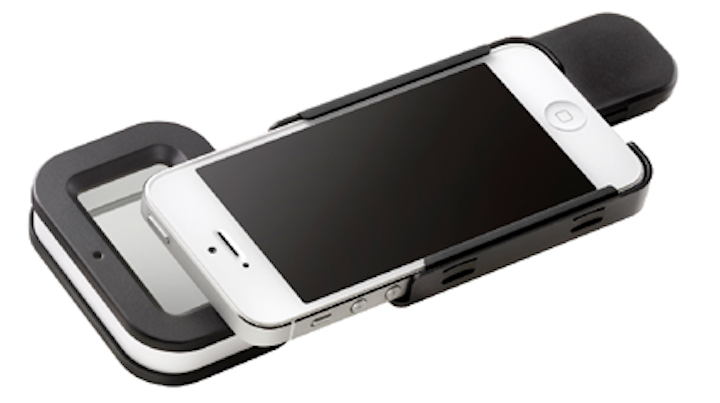 A new product helps simplify communication between dentist and technician.

Smile Lite is a color-corrected light to 5,500K for ease of taking shades and photography with an iPhone. Smile Lite comes with a polarizing filter for capturing depth, defining characteristics, and accurate color of teeth.

Smile Capture is a set of accessories plus a free App that allows the combination of the Smile Lite and iPhones for dental photography.

Dental photography today features instant image transfer, as well as sharing of information on social networks. This photography is a key reason for seeking optimized communication between the dentist and a lab as well as between a dentist and patient.

A picture of a framework to the milling center; A picture of an impression to the dentist; A picture of the situation in the mouth of a patient; A before and after photo of in office whitening to compare shades; Sent to the patient at home so he can assess the reasons of a proposed treatment plan.

To view a video of this product, click here.

For more information, visit www.smilelineusa.com.

To comment on this product, go to http://community.pennwelldentalgroup.com.