The Best Mobile Dental Apps
Dr. Charles Goldberg provides you with up-to-date information on the best mobile appls for dentists.

Sep 4th, 2012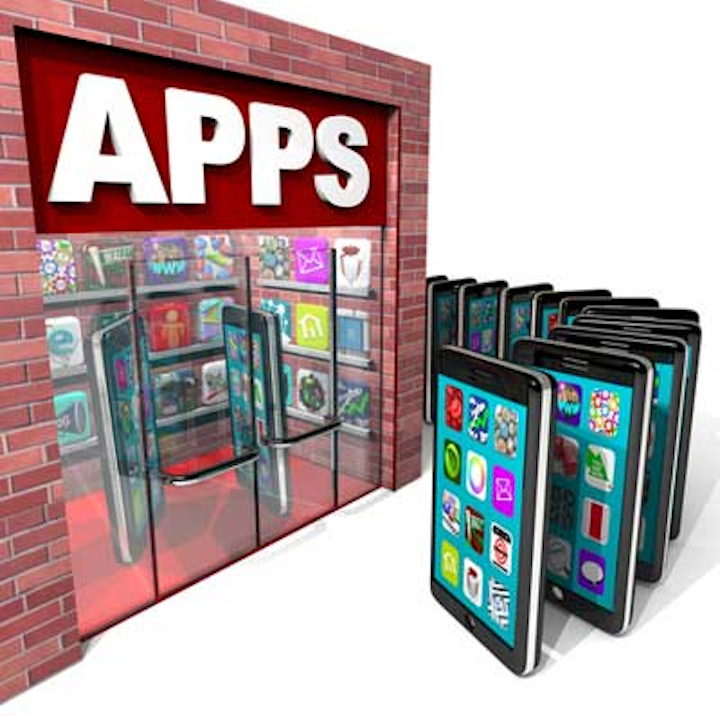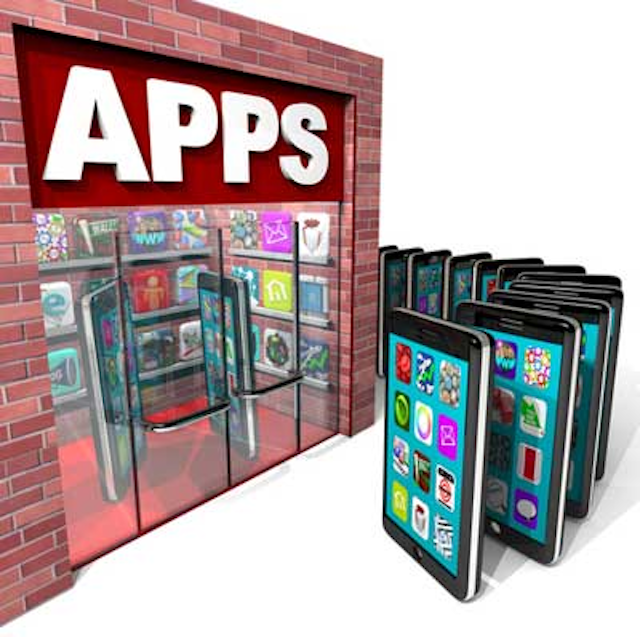 Many dental offices are starting to take advantage of the many mobile "apps" that make managing a dental practice easier. Amazingly, many software applications are currently available that carry a surprising amount of utility. You'll now be able to put your smartphone to work in your dental practice in a way you've never thought possible, lowering your administrative costs, streamlining the administrative processes in your practice, making the ordering of supplies quicker and easier, and assisting your patients with educational materials, outcome expectations, and general communication.
Listed below are 10 useful mobile applications that will make your life as a dentist easier, followed by a full range of free or low cost apps (in no particular order):

1) DDS GP
DDS GP is an app focused on patient education and demonstration. This app allows dentists to illustrate the effects of dental conditions such as periodontal disease, decay, cracks, and other conditions over time. The tool currently features over 200 demonstrations. The app gives you the ability to draw directly on the screen with your fingers, save the edited drawings, add images to a photo library, and even create, send, and print individual treatment plans for your patients.
This app is constantly being updated and improved through ongoing modifications.
The Rundown:
Price: $399.00
Available on: iPhone, iPod touch, and iPad. Requires iOS 3.0 or later
Developer: Kick Your Apps Inc.
Notes: App is available in English, Catalan, Chinese, Danish, Dutch, French, German, Italian, Japanese, Portuguese, and Spanish languages.
2.) CDT Code Check:
Created by the American Dental Association, CDT Code Check allows dentists and staff to look up procedure codes when a CDT Manual isn't handy. It's an especially handy tool for dentists who travel between offices. CDT codes are searchable by code number, category of service, and keyword. The app also includes a full listing of CDT Codes, as well as a list of new and revised codes showing changes.
The Rundown:
Price: $19.99
Available on: iPhone, iPod touch, and iPad. Requires iOS 4.2 or later; Android 2.1 and up.
Developer: The American Dental Association.
3) Lexi-Dental Complete:
Lexi-Dental Complete is a superior dental resource, complete with a resource dental library which includes drug information and effects, patient resources, laboratory and diagnostic procedure information, dental conditions, natural product information, a dental emergency handbook, Stedman's medical dictionary, and other useful resources. This app can be downloaded for free on a 3-day trial.

The Rundown:
Price: $285 yearly; $570 for 2 years (3rd year free);
Available on: iPhone, iPod touch, or iPad running OS 3.1.3 or later
Android-powered device running v2.0 or higher, BlackBerry Handheld OS 5.0 or 6.0
Developer: Lexi-Comp
Notes: Free 30-day trial is offered.

4) iRomexis:
iRomexis is a full-fledged 2-D and 3-D mobile image-viewer application built for the iPad. It's designed to display all images created by Planmeca X-ray units, including Planmeca ProMax 3-D and ProFace 3D photos. Images can be used for patient education and consultation with colleagues in a convenient medium. Image resolution quality is excellent. The application organizes and categorizes patient images very well, and is also perfectly compatible with Romexis desktop software, allowing for image-sharing with mobile devices anywhere.
The app allows you to adjust image contrast and brightness, zoom, and a host of other functions, making it a versatile tool.
The Rundown:
Price: FREE
Available on: iPhone 3GS, iPhone 4, iPhone 4S, iPod touch (3rd generation), iPod touch (4th generation) and iPad. Requires iOS 4.0 or later.
Developer: Planmeca
Notes: Planmeca Romexis server version 2.6.0.R or later required, which is not included in the free download.
5) MyDentist
Your patients can use MyDentist to request an appointment, contact your office, and even access pre- and post-operation information to ensure that they're getting the best quality and most informed service and information possible. The app has built in GPS capability that will lead them right to your office from their present location. MyDentist will also allow your patients to refer other patients to you, directly from the app itself. It's a costly app, but provides many features that make connecting, interacting, and transacting with your patients easier, which could be very useful for your practice.
The Rundown:
Price: Standard: $199 Set Up and $89/mo; Vision: $1,350 Set Up and $89/mo.
Available on: iPhone, iPod touch, and iPad. Requires iOS 3.2 or later, Android 2.1 and up
Developer: Dental Anywhere
Notes: The mobile app is FREE to download at the online stores.

6) DentalStat
The DentalStat app is an easy-to-use application for calculating patient-specific doses. It eliminates the need to review guidelines and perform manual calculations. The most common dental medicines prescribed are also listed and displayed in a form that can be submitted to a pharmacy.
The Rundown:
Price: $9.99
Available on: Compatible with iPhone 3GS, iPhone 4, iPhone 4S, iPod touch (3rd generation), iPod touch (4th generation), and iPad. Requires iOS 4.3 or later.
Developer: Desilos
Notes: App is available in English only.
7) Dental Manager
Dental Manager will help you construct a treatment plan for individual patients and calculate all your dental costs, all on your smartphone. Use the built-in cost assessment and treatment- planning features to consult with your patients and assist them with their dental health decision-making. You'll also be able to use the app to share information between co-workers and colleagues.
The Rundown:
Price: $3.99
Available on: iPhone, iPod touch, and iPad. Requires iOS 4.2 or later.
Developer: JELLOCEN Soft
Notes: App is available in English, Korean languages.
8) iDentalCare: The iDentalCare app allows doctors to manage patient records, schedule dental appointments for their patients, and progress of activities. Through integration with iCloud data, it can be synchronized on all devices.
The Rundown:
Price: $49.99
Available on: iPhone 3GS, iPhone 4, iPhone 4S, iPod touch (3rd generation), iPod touch (4th generation), and iPad. Requires iOS 5.1 or later.
Developer: Sistematica S.p.A.
Notes: App is available in English, French, German, Italian, and Spanish.
9) Dental Rx: The DentalRx app gives dentists the ability to write a prescription and send it to the lab immediately — directly through an iPhone. Dentists can do all of this while a patient is still in the chair.
The Rundown:
Price: $4.99
Available on: iPhone, iPod touch, and iPad. Requires iOS 4.2 or later.
Developer: Bold Technologies, LLC

10) Dental Expert: Dental Expert was designed specifically to educate patients about a dental practice — all the work that dentists do and why. When patients are better informed about their dental health and all of the options at their disposal (without having to engage in a lengthy consultation), they'll be more inclined to visit the office for routine checkups and operations, which benefits both patients and dentists alike.
The Rundown:

Price: FREE
Available on: iPhone, iPod touch, and iPad. Requires iOS 3.0 or later, Android 4.0 and up
Developer: Cosmetic Innovations, Inc.
The Best Free and Low-Cost Dental Apps:

DentistryIQ (free): The DentistryIQ application provides current original dentistry content from DentistryIQ.com, as well as headlines from the DentistryIQ network, including dental news from Dental Economics and RDH magazines. DentistryIQ focuses on dental office management news and resources for dentists to improve their practices through sound business advice and planning.
Dental Geek (free): Dental Geek automatically delivers updated dental and dentistry-related information straight to your iPhone or iPad.
DentALL ($2.99): DentALL is a removable partial denture designer. It's free to try out before purchase.
DentalChart (free): DentalChart gives dentists a simple and easy way to maintain an electronic clinical record of their patients.
Dental Cross Code (free): Dental Cross Code allows dentists to instantly access CDT, ICD, and CPT codes through a keyword search and find the relevant cross-codes directly from an iPad or iPhone.
Dental Dictionary ($1.99): Dental Dictionary contains definitions relating to all areas of dentistry, including those needed by dental hygienists and assistants.
Dental Aid ($4.99): Dental Aid is a patient guide to understanding the main procedures of common dental treatments. The application provides useful information with plenty of figures. It is designed to facilitate communication between patients and dentists, and to help people overcome the fear of receiving dental care.
Cosmetic Dentistry Calculator ($4.99): This app analyzes a patient's existing tooth width-to-length ratio and calculates the ideal dimensions of the maxillary anterior teeth based on well-established cosmetic dentistry principles. A diagnostic tool, it can be used chairside as an aid during patient consultations. The included Smile Design Checklist provides guidelines to help develop a natural-looking smile.
C+M Dental (free): This app was designed to educate and support dentists and dental technicians in their daily business and provide a resource for all specialists in dentistry.
Cavity Free 3D (free): Helps you to teach patients how to properly brush and floss their teeth
Dental Practice Monitor: Dental Practice Monitor can track every major indicator in a dental practice. iDPM reads data automatically from all major practice-management systems. Using iDPM, dentists and team members can read account receivables, patient 360, casebook, production, collections, top procedures, top patients compared with any percentile from peer group in the United States, and more.
Dental Press Journal of Orthodontics (free): Keeps orthodontists on top of current industry information.
Dental Product Shopper (free): This app is a free dental product resource that includes peer-to-peer product evaluations, information about the newest available products, practice-building tips, and insights from well-known key opinion leaders.
4EverLearning (free): Dental CPD and CE for Dentists and their Dental Teams –contains 100 challenging questions that cover a wide variety of subjects from Radiography, Perio, Endo, Diet and Prevention, Children's Dentistry and many other dental aspects.
5 Minutes Brushing ($1.99): This brushing timer teaches patients the correct way to brush.
Dental Phobia ($.99): This app has been created for dental phobic patients to help them understand the treatment options available. There is information regarding all aspects of sedation, frequently asked questions, and the opportunity to email questions about dentistry to a dentist.
iDentist (free): This app contains a dental glossary, diagram, and symptom checker.
Dentistry Terms ($.99): This app is a comprehensive dictionary of all things Dentistry
Dental Radiology ($1.99): Dental Radiology allows you to see all teeth in X-ray format. It includes descriptions, a glossary, and more.
3D Dentist (free): This free chairside assistant helps your patients understand the procedures you offer.
Brace Face ($.99): See what you look like with braces with the help of this app!
Instant Teeth Whitener ($1.99): See what you would look like with whiter teeth with the help of this app!
iPanoramic ($1.99): Panoramic radiographs provide a general overview for the patient's teeth, bone, and jaws. A panoramic radiograph is usually used to detect impacted third molars and pathology, or to assess patients who are partially or fully edentulous.
Lightbox 2go ($.99): This simple application allows you to turn your iPhone or iPad into an X-ray view box.
Dental Spanish Guide ($2.99): The Dental Spanish Guide was designed for nonSpanish- speaking health-care professionals to quickly ascertain vital medical information from their Spanish-speaking patients.

Dental Chinese ($2.99): Dental Chinese was designed to facilitate communication between English-speaking dentists and Chinese-speaking patients.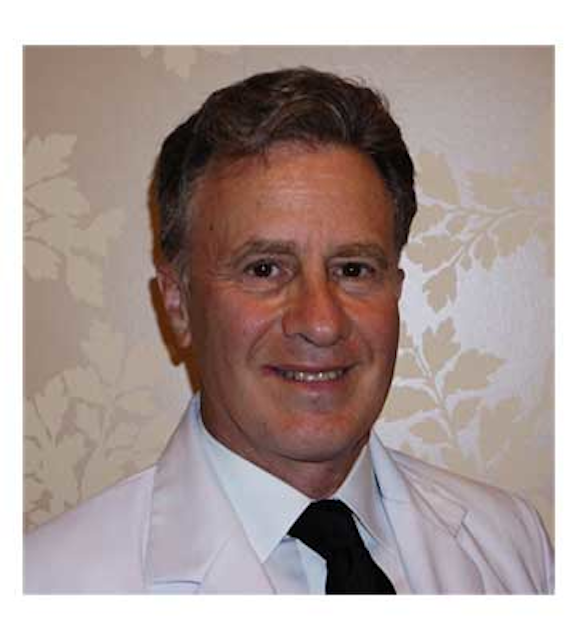 Dr. Charles Goldberg is a dentist in Toronto, Canada, specializing in everything from dental implants to cosmetic dentistry. He believes in the advanced use of technology to continuously improve his dental practice.