6 reasons why you should use a panoramic X-ray for bitewings
Dr. Robert Langlais details six advantages of using panoramic X-rays for bitewings. Reduced radiation exposure is one side benefit.
Feb 3rd, 2012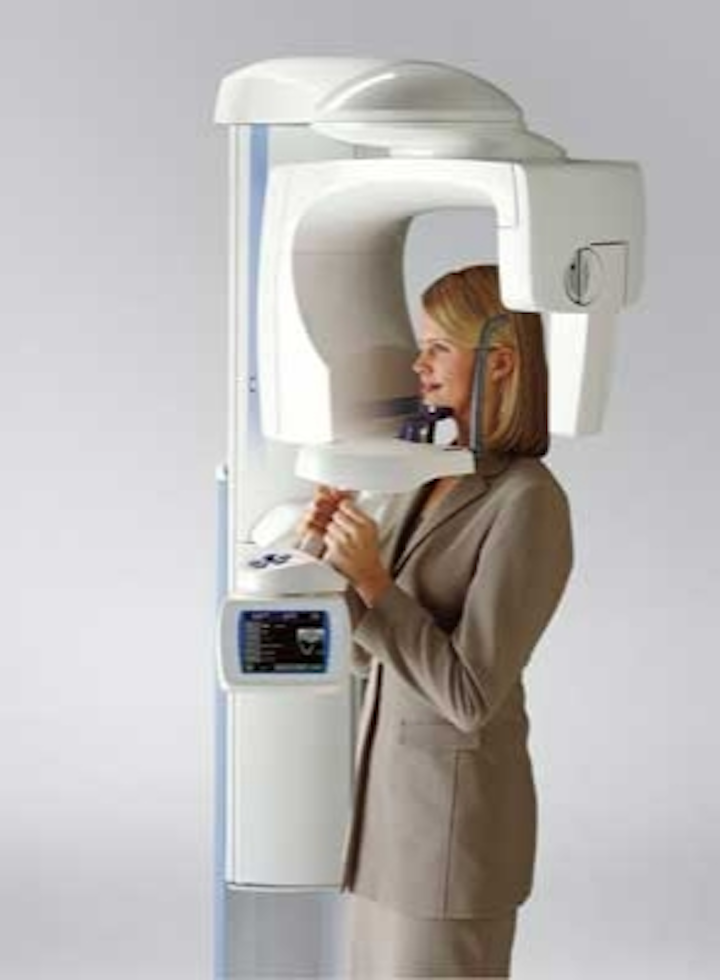 By Robert P. Langlais, DDS, MS, FACD, FICD, FRCD(C)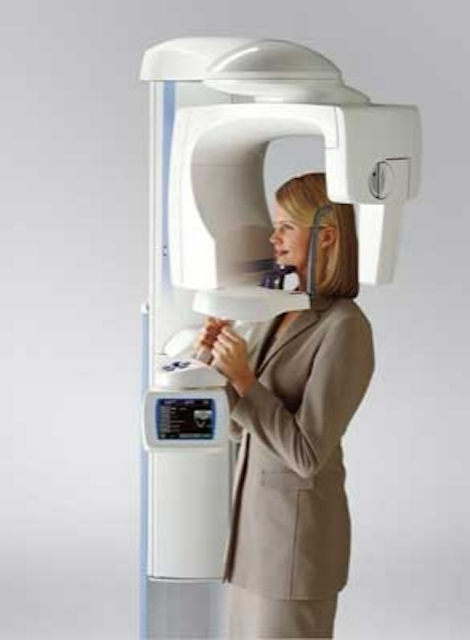 Traditionally, dentists have believed that the resolution of panoramic X-rays and the ability to open the contacts were not as good as with traditional bitewings. Recent research on the part of Planmeca has determined how to open the posterior contacts to get a panoramic bitewing. The company's Selectively Compliant Articulated Robot Arm (SCARA movement) technology allows the pan to be programmed to the right angle to open the contacts. Specifically, the ProMax unit is equipped with SCARA movement, a fully adjustable motorized collimator so that only the areas of interest are exposed, and a new high-resolution sensor. This patented technology enables dentists the freedom to produce any movement pattern required, including standard pans, pan bitewings for adults and children, pan periapicals, and other pan and CBCT functions. The freedom to image just the areas of interest and allow for patient size reduces radiation exposure.

With all of these apparent advantages, why has panoramic bitewing use not been more prevalent?

Here are six reasons why you should be using a panoramic X-ray for bitewings:

1. Better patient acceptance. Patients can easily stand or sit during the panoramic X-ray examination that can be performed once, as opposed to a bitewing series of up to four X-ray exposures that take several steps, some of which may be uncomfortable for patients.

2. Easier for the dentist and staff. Dentists can now consistently open up the contacts between the posterior teeth simply by adjusting the panoramic positioning light, compared to setting up a sensor in a holder, placing it in the patient's mouth, aiming the X-ray machine, and repeating several of these steps for each of the subsequent bitewing exposures.

3. Faster. The panoramic technique requires fewer steps than traditional dental X-rays. Dentists or staff members can turn on the machine, have the patient bite into the groove in the bite block, and seconds later have images ready for viewing.

4. More diagnostic. In one study1, more posterior caries was missed with traditional bitewing X-rays and periapicals than with pans. In a thesis project2, we found similar findings using the ProMax and PSP intraoral bitewings; in addition, raters made their diagnostic decision 2.5 times faster from the pan bitewings than from the full-mouth survey. Panoramic images provide more coverage for periodontal bone defects, periapical lesions, and pathological jaw lesions than bitewings, thus extending the diagnostic benefit of pan bitewings as compared to intraoral bitewings.

5. Less radiation exposure. A panoramic bitewing study may cut radiation dose by 40% in comparison with intraoral, bitewing X-ray studies. A digital pan bitewing may create as little as three to five microsieverts vs. eight to 20 or more for intraoral bitewings, depending on cone length, machine, and sensor type. Also in pediatric mode, the dose may be reduced up to 30% less than the adult bitewing dose. These doses are extrapolated from our film-based study3 and lab measurements.

6. Less infection control. With traditional bitewing X-rays, dentists will have to wrap and unwrap the sensor after each patient; disinfect it and the sensor holder; disinfect the machine tube head, yolk, and cone; disinfect any soiled countertop areas, as well as dispose of and change gloves. Using the panoramic machine requires no gloves and virtually no between-procedure cleaning or infection control — only replacement of the bite block sleeve, which the patient removes. These infection control procedures add to the time and expense elements associated with intraoral bitewing techniques.

The overriding problem associated with panoramic imaging for the detection of interproximal caries is that the normal and usual pan image displays the interproximal contacts as overlapped or not open. Therefore, the contact points cannot be clearly displayed, resulting in the common belief that pans cannot be used for the diagnosis of interproximal caries in posterior teeth.

In all probability, many dentists still believe that since traditional bitewing X-rays are sharper, they will show the cavities better than on pans. This has been a great and widespread misconception, because it is not the resolution (sharpness) that makes interproximal caries detection good; it is the imaging characteristics of the technology in use. In a 1985 study4 using poor resolution pans, only including open interproximal contacts and using the kappa statistic, the fuzzy pans of the day and "D" speed film bitewings were essentially comparable. Others1 found more caries in the pans than the intraoral periapicals and bitewings.

Fast forward to 2011, and the word is finally getting out about the power of panoramic imaging. According to Planmeca sales representative Jim Hooper, dentists are more open-minded to listening to the arguments in favor of gradually replacing bitewing X-rays with pans.

"I sold 28 pan units this April because dentists now understand that pans are superior to traditional X-ray units and have several other advantages such as cost, comfort, and ease of use," Hooper said.

And in a tight economy, the cost savings of buying a new pan unit outweighs any perceived benefits of using traditional X-rays.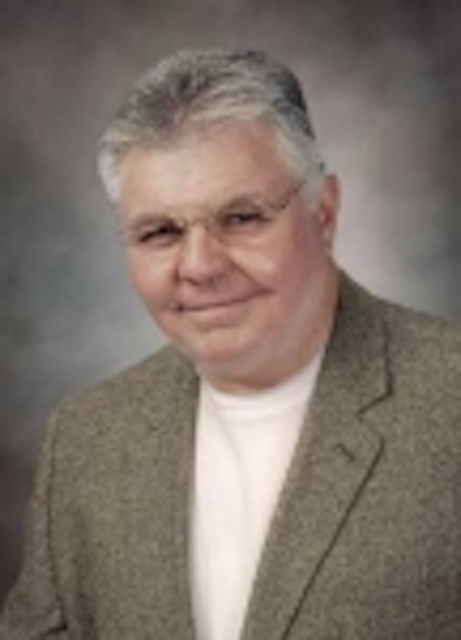 Robert P. Langlais, DDS, MS, FACD, FICD, FRCD(C), was born in Canada in 1943 and is currently a U.S. citizen. He has lived in San Antonio for the past 32 years. Dr. Langlais speaks English, French, and Spanish. He is a professor at the University of Texas Health Science Center at San Antonio. His current areas of interest are radiology and oral medicine. Dr. Langlais lectures on oral and maxillofacial radiology and most currently cone beam CT. He serves as a director of the International Association of Dento-Maxillo-Facial Radiology. He is a member of numerous professional organizations. Dr. Langlais is also the national consultant in dental radiology to the Surgeon General of the United States Air Force and holds the civilian military equivalent rank of Brigadier General. He holds the rank of Commander (ret.) in the Canadian Navy Reserve and is a recipient of the Canadian Forces Decoration and the Queen Elizabeth II Jubilee medal.

References
1. Valechovic RW et al. The use of panoramic radiography in the evaluation of asymptomatic adult dental patients. Oral Surg 1986; 61:289.
2. Hamiddidadin A. A comparison of panoramic and intraoral bitewings for the detection of interproximal caries. Thesis, University of Texas Health Science Center at San Antonio, 2005.
3. Underhill TE et al. Radiobiologic risk estimation from dental radiology. Part I Absorbed doses to critical organs. Oral Surg 1988; 66:111.
4. Terezhalmy GT, Otis LL, Schiff TG, Langlais RP. A comparison of intraoral bitewing with panoramic radiographs for the detection of interproximal caries. Dentomaxillofac Radiol 1985; 7 (Suppl): Abstr 32.