New standards committee chair second American elected to role
Dr. Kenneth Anusavice is the new chair of the International Organization for Standardization Technical Committee 106 – Dentistry.
Feb 23rd, 2015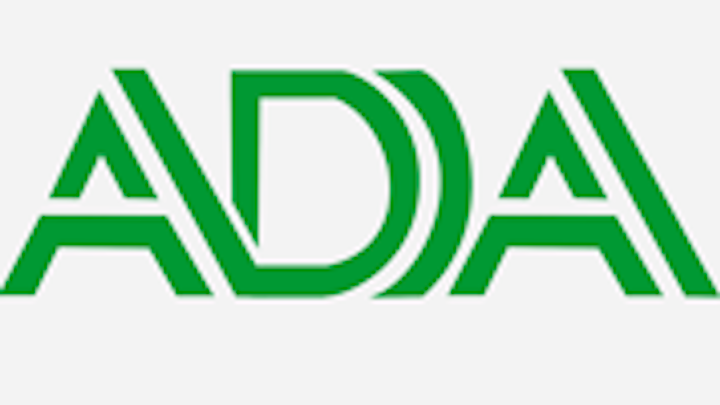 Dr. Kenneth Anusavice, an ADA retired life member and professor emeritus at the University of Florida College of Dentistry, is the new chair of the International Organization for Standardization Technical Committee 106 – Dentistry.
Dr. Anusavice is the first U.S. dentist to chair ISO/TC 106, the world's pre-eminent organization in international dental standards development with representation from 45 countries and over 170 published standards. John W. Stanford, Ph.D., was the only other American to chair this committee, serving from 1991-1999.
Dr. Anusavice is a leader in national and international standards development, having served in many volunteer leadership roles through the ADA Standards Committeeon Dental Products and U.S. Technical Advisory Group to ISO/TC 106. In addition to his dental degree, Dr. Anusavice also has a doctorate in materials science.
A dental materials expert, he has served as president of the Academy of Dental Materials, Dental Materials Group of the International Association for Dental Research and American Association for Dental Research. He also served as chair of ISO/TC 106 subcommittee 2 on Prosthodontic Materials from 1992-2014 and is the current chair of the U.S. Food and Drug Administration Dental Products Panel.
According to Dr. Derek W. Jones, Ph.D., past chair of ISO/TC 106, in the July-August 2012 issue of ISO Focus: "ISO dental standards facilitate the availability of devices that meet important clinical requirements, and help ensure successful clinical outcomes."
Dr. Jones also made the point that ISO dental standards improve the quality of dental treatment and oral health worldwide, for example, by setting limits for physical and chemical properties of dental restorative materials. They stimulate the development of improved products and "help to break down trade barriers, thus making a wider range of safe and effective dental products available," he said.
The American National Standards Institute is the U.S. voting member to ISO and has designated the ADA as the secretariat of the Technical Advisory Group, responsible for establishing the U.S. position on all international dental standards developed through TC 106.
The ADA administers the ISO dental standards program in the U.S. through the ADA Practice Institute's Center for Informatics and Standards.
SOURCE: American Dental Association