Take home tooth whitening system available
Pola Night comes in cosmetic style packaging.
Jul 19th, 2013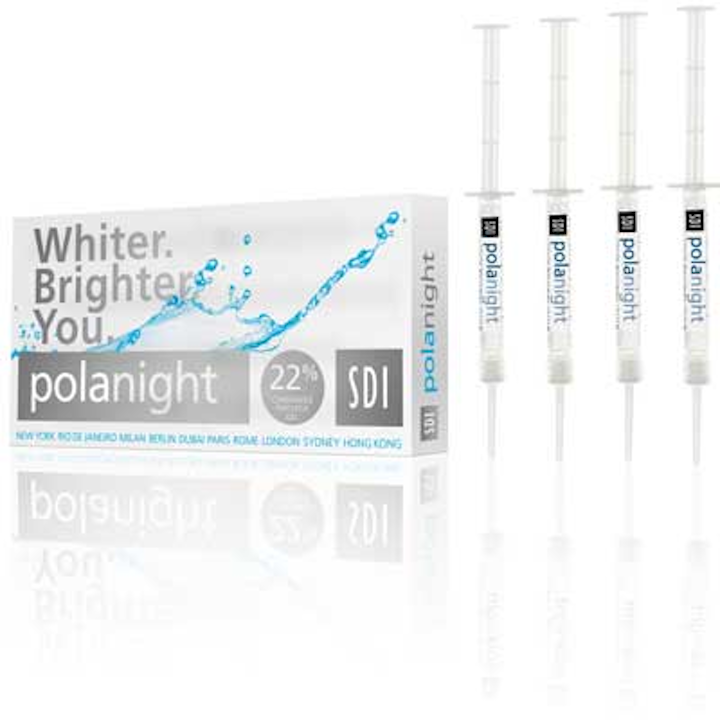 CHICAGO, Illinois--Having whiter teeth can help increase a patient's self-confidence and body image.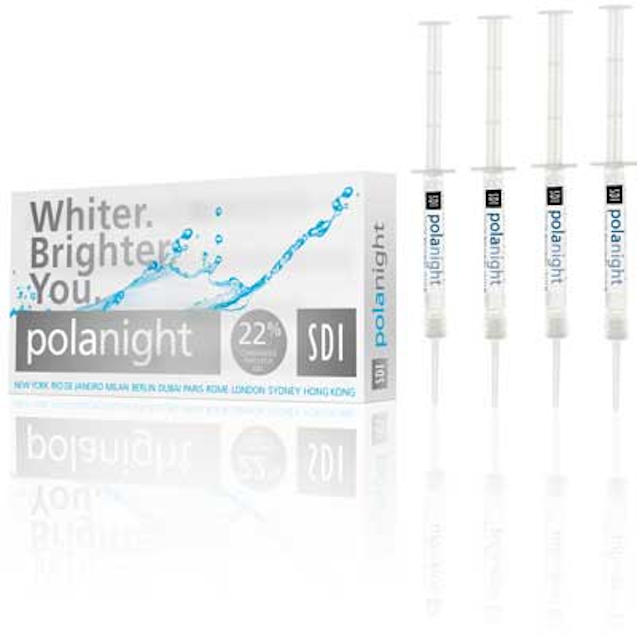 Pola Night comes in cosmetic style packaging, and is available in 10%, 16%, 18%, and 22% carbamide peroxide.
Pola Night's neutral pH helps ensure the full power of peroxide is released without jeopardizing patient comfort. The blend of soothers and conditioners inhibits plaque formation, and aids in calcium absorption to further reduce sensitivity and ion loss from the enamel. The high water content reduces dehydration of the enamel and decreases patient sensitivity.
The addition of fluoride enables remineralization of the tooth surface to further prevent sensitivity during and after bleaching.
The high viscosity gel helps ensure it can be easily and securely placed into the tray, and will remain there for the entire procedure. The spearmint-flavored gel is long lasting.


For more information, visit www.sdi.com.au.

To comment on this product, go to http://community.pennwelldentalgroup.com.