Myth busters for dental assistants: If dentist won't pay for CE, there's no point in going. Right?
Wrong! It's important for dental assistants to stay up on their continuing education. Doing so is an investment in their career.
May 20th, 2019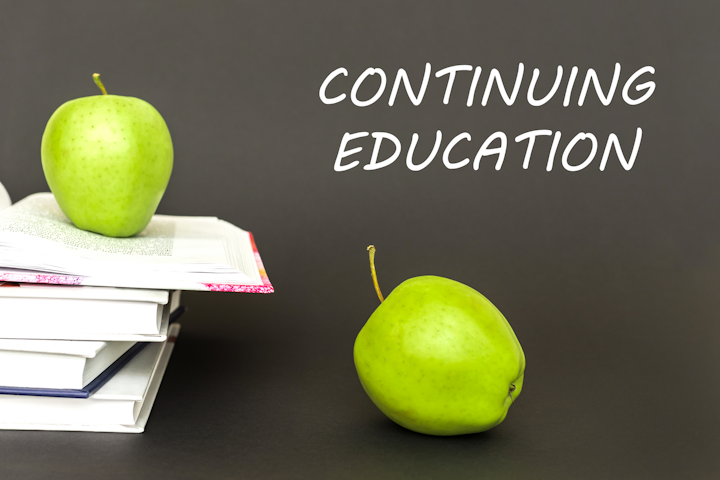 I can attend continuing education classes, and my boss will pay for them. But he won't pay me for my time while attending the classes. Forget that! If he won't pay me to attend CE, then I won't go. That's OK, right?
WRONG!
If your employer pays for any part of your continuing education, you should be grateful! While it's true that by taking the courses, you're benefiting the dentist's practice, all of that education stays with you. I tell dental assistants to create value in themselves, and one way to do that is to invest in your education. It's important to invest in yourself and your profession.
Some dental assistants attended a one- or two-year dental assisting program, some went to a three- or six-month program, and some dental assistants didn't attend assisting school and trained on the job. But all of us call ourselves dental assistants. It really doesn't matter how someone was trained. What matters is how much continuing education someone has attended since getting their first job.
Have you stayed up to date on what's new?
So much has changed in dentistry during the 38 years I've been a part of the profession. Now, with CAD/CAM and 3-D printing for example, our world is exploding with amazing opportunities. Oh wait; your doctor doesn't have any of those new technologies? Well, don't let that stop you. You can still learn all about it because it's here to stay and it's growing by leaps and bounds!
I don't know about you, but I'm all about the lunch and learns and having sales reps explain new products and services that will help me with my practice of dental assisting. Your sales reps are a wealth of information and can help you create value in yourselves by keeping supply costs down and saving the practice money. They have great alternative products, and if they don't know an answer, they'll find someone who does! Besides, who doesn't love a free lunch?
What duties are you legally allowed to perform in your state? I come across lots of advice on Facebook regarding this question. But the problem with that advice is, most of it is not even correct! If you want to know what you can and cannot legally do, go straight to the people who make the rules—your state dental board.
Guess what? The helpful people of the Dental Assistant National Board Inc. (DANB) have already done this for you. They stay up to date on all legislation and changes in the laws. Check out their site at danb.org, go to the left and click the "Search by State" tab to look up your state laws. You may be surprised to find out there are several tasks that you can legally perform that you didn't know you could perform.
Are you not able to travel to continuing education classes? There are plenty of great online CE websites that you can access, and many of them are free! Here are a few of them: igniteda.net; vivalearning.com; colgateoralhealthnetwork.com; glidewelldental.com; dentalacademyofce.com, and dentallearning.net.
Your doctor simply cannot do everything, and he or she will appreciate that you have taken the initiative to learn new systems, find great products and services, and invest in yourself and your future. That makes you valuable, to yourself and to your practice!
There's no excuse for not continuing your educational journey. Don't wait for someone to do it for you—take charge of your career and your life. Dental assistants often say that they want a better career and they want to do more. Educating yourself and growing professionally is one way you can create the career of your dreams!
Tija Hunter, CDA, EFDA, CDIA, MADAA, is the office manager and chairside assistant to Dr. Eric Hurtte of O'Fallon, Missouri. She is a member of the American Dental Assistants Association (ADAA), where she holds the honor of Master and sits on three national counsels. She is also the Illinois Dental Assistants Association vice president. She is founder of the Dental Assistants Study Club of St. Louis and St. Louis Dental Office Managers Study Club. She is the director of the Dental Careers Institute, with five locations in the US. Tija is also the author of six CE study courses. She is a national speaker and a certified trainer in nitrous oxide in several states. She can be reached at tijaefda@gmail.com.