Employment trends in dentistry lead to a bright future for dental assistants
The positive outlook for positions in the dental profession means things are equally positive for positions in dental assisting. As dentists just starting their careers realize how valuable assistants are for their practices, the more in demand they'll become.

Sep 21st, 2016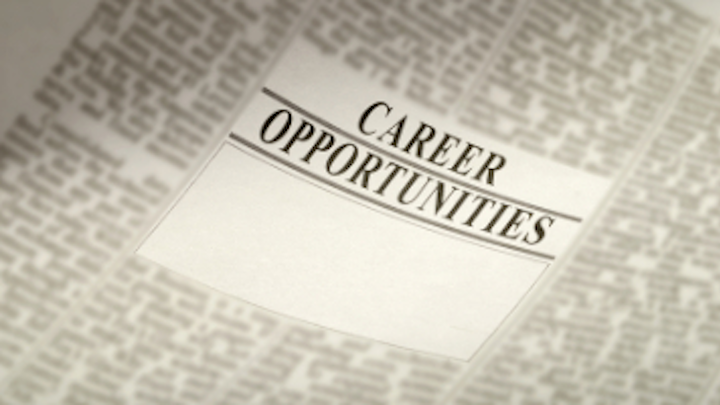 The positive outlook for positions in the dental profession means things are equally positive for positions in dental assisting. As dentists just starting their careers realize how valuable assistants are for their practices, the more in demand they'll become.
Dentistry in the US is undergoing a transformation because the population is increasingly older and diverse. There are different disease patterns as well as increased importance on preventive, restorative, and cosmetic dental care. Cosmetic dental services will become increasingly popular, and access to health insurance will continue to grow.[1]
Employment for those in the dental profession across all dental jobs is expected to grow faster than the average of all other occupations. Employment of dentists and dental assistants is projected to grow 18% from 2014 to 2024, much faster than the average for all occupations. Alongside every great dentist is a great dental assistant.
The overall US population is growing, and the elderly segment is growing even faster, which is increasing the demand for dental care. As they age, many baby boomers will need complicated dental work. In addition, elderly people are more likely to retain their teeth than in times past, so they will require more care than earlier generations.
The younger generation will continue to need preventive checkups and minor dental work despite an overall increase in the dental health of the public over the last few decades. Also, cosmetic services such as teeth whitening have become increasingly popular. This trend is expected to continue as new technologies take less time and are much less invasive.
ALSO BY PETE CARGILL:Dental assistants have the caring and passion to help
New employment site benefits dental assistants
An expansion of roles and a greater emphasis on efficiency within dental practices have led to an increasing need for an expanded dental team and more opportunities for dental assistants, dental hygienists, and other support personnel. More tasks are being assigned to assistants so dentists can perform more work than they have in the past. As practices grow, dentists are likely to ask assistants to handle routine services and patient education.
The duties of dental assistants include sterilizing and disinfecting equipment, preparing and laying out various materials and instruments for patient treatment, and making patient dental records immediately available. During procedures, assistants work alongside the dentist handing instruments and materials to the dentist and keeping patients' mouths dry and clear by using suction or other devices. They might also instruct patients on postoperative and oral health care. In what may be one of their most important roles, dental assistants are often called upon to ensure patients are comfortable and calm them if they become anxious.
Depending on the state, assistants may prepare materials for restorations and impressions and take dental x-rays, as directed by the dentist. They may also apply topical anesthetics or cavity-preventive agents. They may take out stitches, remove excess cement, and place rubber dams on the teeth. In some states assistants who receive special training can engage in tasks such as coronal polishing and restorative dentistry tasks. To learn what duties are allowed or prohibited in each state, and the requirements that dental assistants must meet to perform these duties, visit the Search-by-State map on the Dental Assisting National Board, Inc. (DANB) website. As dental assistants take on more responsibility, dentists and hygienists are able to accomplish more. This means growth and opportunity in dental assisting is great.
The Bureau of Labor Statistics points out that a dental assistant acts as a dentist's "second pair of hands." As a result, "Dentists look for people who are reliable, work well with others, and have good manual dexterity."[1]
Future outlook for dental assistants
The future outlook for dental assistants is very bright, and job prospects and security are excellent. In fact, dental assistant jobs are expected to be among the fastest growing occupations over the next decade.
Dentists near retirement, who traditionally have been less likely to employ assistants, are being replaced by recent graduates who more likely to employ assistants. Additionally, as their workloads increase, they will likely hire more assistants to perform routine tasks so that they can devote their time to more complex procedures.
Virginia Cairrao, President of the ADAA states, "Dental assistants are vital to the dental team in providing quality dental health care. As many in dentistry are aware, there is a direct connection between a patient's oral health and medical health. Now that this information is coming to light in research findings, the role of the assistant and the dental team in educating patients becomes more important. In addition, with all of the technological advances in dentistry, it's an exciting time to be a dental assistant!"
The future of American dentistry looks bright for all members of the dental team. If you're looking for a steady career with good income and work conditions, being part of the world of dentistry is a great path to take.
---
For the most current dental headlines, click here.

---
Pete Cargill is an entrepreneurial, executive leader and founder of DentReps, The Dental Jobs Site, and DR Recruiting, Dentisty's Recruting Solution. Pete has spent the past decade primarily in the dental industry since 2002, both domestically and internationally. He has a MBA from Boston College and Loyola University Chicago and a BA in Business from Stonehill College, as a well as an Executive Certificate from the University of Notre Dame's Mendoza School of Business.
[1] U.S. Bureau of Labor Statistics, Employment Projections Program