DANB and the DALE Foundation celebrate Dental Assistants Recognition Week
DARW may be over, but the week affirms dental assistants and their career choice.

Mar 20th, 2019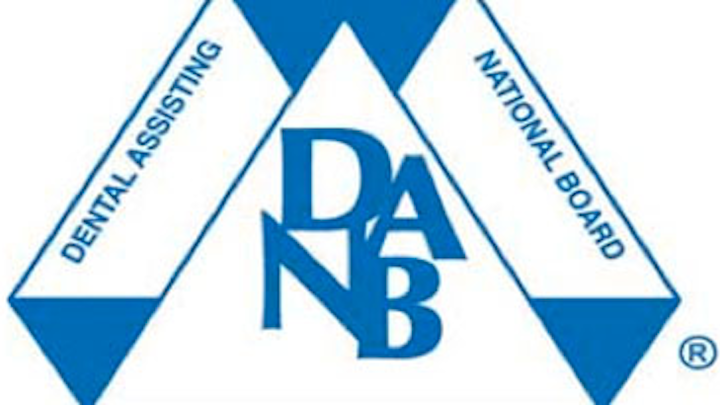 Dental assistants across the country recently celebrated their profession during Dental Assistants Recognition Week (DARW) March 3–9. DARW is designated by the American Dental Assistants Association (ADAA). The Dental Assisting National Board (DANB) and the DALE Foundation were supporting organizations for 2019.
DARW may have officially ended, but the DALE Foundation is continuing the celebration with a special gift. Throughout March, the DALE Foundation is offering a special deal on select review courses.
Use promo code DARW19 until March 31 to receive $31 off each of the following review courses: DANB RHS Review, DANB ICE Review, DANB GC Review Part I, DANB GC Review Part II and DANB AMP Review.
Many dental assistants say DARW serves to reaffirm their career choice and spotlight their professional and educational achievements. "DARW is a time to recognize dental assistants who keep up-to-date with information and materials in the dental field," says Emily S., CDA. "We always keep learning."
The DALE Foundation offers online continuing education (CE) opportunities to equip dental assistants with the knowledge they need to take their careers to the next level. Successful dental assistants know that pursuing education—and earning DANB certification—can lead to career growth, higher career satisfaction, increased personal pride and income, enhanced professional engagement, and more.
"When I started as a dental assistant, I quickly found that the more I learned about the field, the more I wanted to do," says Jennifer G., CDA. "My desire to learn has opened many doors for me."
Mary H., who works as a clinical chairside assistant, agrees that certification and education have made a positive impact on her career. "Earning CDA certification was a goal for me because I wanted to be the very best dental assistant I could be," she reflects. "I remember being so nervous for the exam. After I found out that I passed, it became very important to me to maintain my certification ,it shows that I've gone the extra step."
In addition to the courses listed above, the DALE Foundation offers a variety of online resources to prepare for DANB exams or earn continuing education. To learn more, visit dalefoundation.org.



---
For the most current dental assistant headlines, click here.

---
---
For the most current dental headlines, click here.

---