Thursday Troubleshooter: Dental assistant disturbed by unfair salaries
This Registered Dental Assistant goes out of her way to help her fellow dental assistant. But then the assistant mentions her higher salary, and the RDA wonders what's going on.

Jan 26th, 2017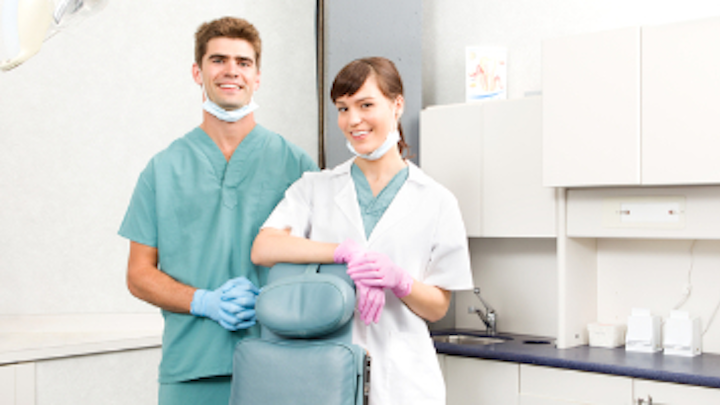 Do you have a tough issue in your dental office that you would like addressed? Each week the experts on Team Troubleshooter will tackle those issues and provide you with answers. Send questions to megk@pennwell.com.
QUESTION: I'm an RDA who works in an office with two DAs and the doctor. One of the DAs recently received a raise and is now getting paid the same as I'm paid. I feel like I do a lot more work than her. I help out this DA often and sort of fix her mistakes before someone notices them, and the doctor doesn't see my efforts. I'm mostly in the front and I don't do many RDA functions, but I feel like the doctor doesn't see the good things I do. I want to talk to him about my wage and the fact that I do a lot, but how can I do that without throwing the DA I help a lot under the bus?
ANSWER FROM JULIE VARNEY, CDA, RDA, FAADOM, Julie Varney Coaching:
As dental assistants, we tend to wear many hats, and shifting to the front office is an exciting leap for your career as a dental assistant. You want to approach this without undermining the other dental assistant, because we are leaders. First, I would suggest making a detailed list of all that you do in the office from front to back. Google what the average dental assistant and front office salaries are to see where your salary falls. Then ask your doctor for a one-on-one review and tell him that you have concerns.
During the meeting, go over the list and ask him if there is anything more that you can do for the growth of the practice. Never undermine the other dental assistant while in the meeting. Based on the answers you receive, approach him about increasing your salary to offset the added responsibilities that are benefiting the office. Always maintain composure and make positive statements. Let him know that you have the best interest of the practice in mind. Good luck! You can do this!
ANSWER FROM LISA MARIE SPRADLEY, FAADOM, The Front Desk Lady:
First let me say that I think it is very good of you to help the other dental assistant. You're obviously a team player and understand the value in putting the practice first. It is concerning to me that she would tell you what she is being paid, because I don't think this is something that should be shared (even thought it is legal).
Having said that, what's done is done and now must be addressed, preferably in the same professional manner in which you've already approached your previous actions. I'm a huge advocate of letting the dentist know what you accomplish during your workday. Give him the end-of-day reports each evening and try to review them together so that you can show how you contribute to the overall success of the practice. By all means, let the doctor know that you still help out in the back as needed. Don't throw anyone under the bus, while still mentioning what you do on any given day.
Don't ask for a pay increase because you think you deserve it, Show the doctor the value of what you do. Let your work speak for itself. Ask to schedule your next performance evaluation, and bring a list of everything that you do to support your requested pay increase. Be open to discussion with the dentist, and use this time as an opportunity to learn more about what he expects from you.
I hope this helps, and I thank you for being a valuable team player. The world needs more people who are willing to step up and help others!
RECENT THURSDAY TROUBLESHOOTERS:
Does this commission-only RDH have a prayer for a raise?
Dental team tired of treating people when they're sick
The divide over tattoos and piercings in the dental office

Send your questions for the experts to answer. Responses will come from various consultants, many of whom are associated with Speaking Consulting Network, Academy of Dental Management Consultants, Dental Consultant Connection, and other expert dental support and human resources organizations. Their members take turns fielding your questions on DentistryIQ, because they are very familiar with addressing the tough issues. Hey, it's their job.

Send your questions to megk@pennwell.com. All inquiries will be answered anonymously every Thursday here on DIQ.
---
For the most current practice management headlines, click here.

---
---
For the most current dental headlines, click here.

---