StudentRDH founder develops study program for dental assistants
StudentCDA is a student program for dental assistants that is modeled after its predecessor, StudentRDH.com.

Apr 17th, 2017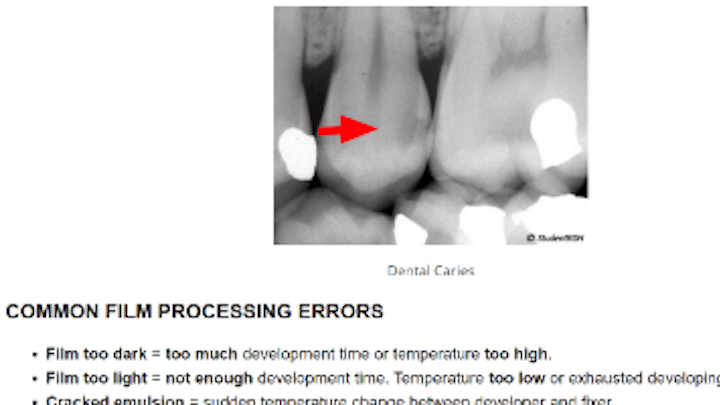 Claire Jeong, CDA, RDH, MS, the founder of StudentRDH.com website, recently launched its online platform, StudentCDA, and released eight dental assisting review courses for the DANB exams.
Jeong indicated that "hundreds of users" signed up for the wait list even before the online review courses launched. "This proves that students and faculties were looking for a solution," said Jeong. "We are pleased to announce a 100% pass rate with test users, and we look forward to creating more success stories.".
Jeong started StudentRDH a few years ago to help dental hygiene students prepare for their exams. In 2016, her company started to field requests from dental assisting students and faculties to create a new boards prep solution. After researching the field and conducting in-depth focus group studies, the problem became clear. Students struggled to find dental assisting boards review courses that provided everything they need at an affordable price.
The courses at StudentCDA provide dental assisting students with:
Study notes (straight to the point with keywords)
Quizzes
Mock exam (with timer)
"The study guides summarize everything in a way I would never be able to do," said Kaylie, a StudentCDA user from Pennsylvania, said in a testimonial on the website. "The explanations for each quiz were detailed and helped me absorb more at once. Also, the mock exam made me realize that I was going too slow during my practice."
StudentCDA dental assisting board exam prep solution offer courses for the following DANB exams:
RHS (Radiology and Health Safety)
ICE (Infection Control)
GC (General Chairside)
AMP (Anatomy, Morphology, and Physiology)
CP (Coronal Polishing)
TF (Topical Fluoride)
TA (Topical Anesthesia)
SE (Sealant)
Course prices range from $39 to $100. The bigger courses even offer a payment plan. Users can study anywhere from their computer or phone. A personal progress tracking system consists of green checkmarks appearing one-by-one when the user completes a topic. Jeong saod one of her favorite testimonials from a past user is, "Studying is now addicting."
Special tips are available throughout the quizzes on how to memorize the information. This ties to Jeong's expertise in learning efficiency through memory techniques that she promotes nationwide.
For example, "Which type of hypersensitivity manifests most immediately?"
A. Type I
B. Type II
C. Type III
D. Type IV
The answer is A: Type I. Her memory tip is: Think of 1 second, 2 minutes, 3 hours, 4 days. 1 second is the fastest, therefore Type I hypersensitivity is most immediate and dangerous.
"Dentistry is evolving rapidly, and StudentCDA would like to contribute in elevating the profession by providing superior education solutions," Jeong said.
Here are some screen shots from StudentCDA:
---
For the most current dental headlines, click here.

---