What can be done about apathy in the dental assisting profession?
It's no secret that dental assistants lack some of the excitement for their profession that they once had. What's the reason for this? What can be done to change their apathy and get them out of their funk? Two dental assistant "cheerleaders" weigh in on the problem.

Jan 8th, 2018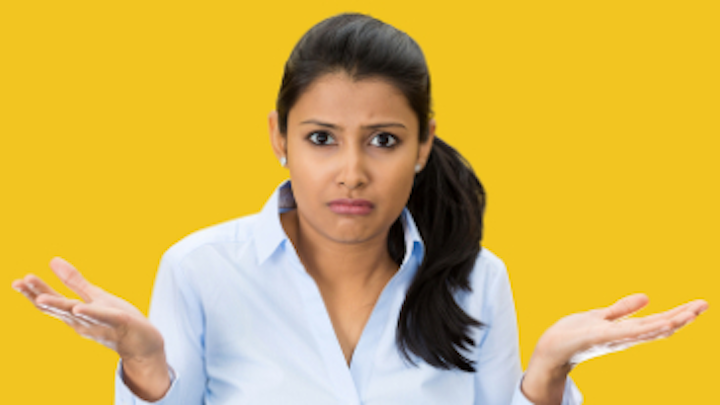 This article originally appeared in Dental Assisting Digest. Subscribe to the monthly e-newsletter designed just for dental assistants here.
When people ask what I do for a living, I respond that I work in the dental profession. I have worked in all areas possible in dental assistingfor the past 25 years. I have seen our profession change progressively with the addition of new expanded functions, as well as the achievement of licensure. I've also seen setbacks in various states with non-recognition and loss of credentials.
Kevin Henry, cofounder of IgniteDA, and I share a passion not only for everything dental assisting, but also a friendship that spans more than 20 years. We have watched each other grow personally and professionally with the various opportunities we're each embarked upon. We often bounce ideas and discuss difficult topics, but neither is ever for a loss of words. We have both witnessed changes in the dental assisting profession and are searching for the solution to the root of the problem—professional apathy.
With this in mind, we teamed up on this article to discuss apathy and the role it plays with today's dental assistants. As a dental assistant, I'll look at the inside view. As a consultant and advocate for assistants, Kevin will look at the outside view.
Apathy from the inside looking out (Natalie's view)
As a long-time leader in the dental assisting profession, I've had the chance to interact with dental assistants from all over the world. Many of them face some of the same issues we have in the US. All professional organizations experience the ebb and flow of what's going on within the industry. The declining trend recently seen in the dental assisting profession can be blamed on many reasons, including personal attitude toward self, mindset on career, and outlook on the profession as a whole. Social media often plays negatively on some dental assisting forums when an innocent comment is misconstrued and blown out of proportion. Lack of caring, enthusiasm, or interest is at the root of the problem. Stepping outside of your comfort zone and getting involved is the solution.
In the past, those of us in the profession took pride in our career choice, and many of us still do. Our counterparts new to dental assisting may have unrealistic expectations of what it should be, and when asked to join forces to make a difference, many say they are "too busy." It is extremely easy to be unmotivated. A professional career is what someone makes it out to be. Granted, voices are heard in numbers, but if you truly want to make a change, step up and help get the ball rolling. A career requires change, not a monotonous position that remains the same day in and day out. The career-minded professional assumes the future will bring more responsibility, higher pay, and more satisfaction, while keeping in mind that money isn't everything. Personal satisfaction is the golden key.
Apathy can develop in a dental practice when team members feel disconnected from the vision of the practice. Apathy can strike in the educational system when faculty feel they are unable to connect with their students. It's important to engage teams in brainstorming ideas and then following through on some of their ideas so they feel their input is valued and the routine is no longer mundane.
So how do we move from a position of apathy to one of movement and proactive progress? It simply means identifying what we've done, remembering what we want to do and why we want to do it, and moving accordingly. Promoting the message that we are a vital component of the dental team is essential to the survival of our profession. Joining our professional organization is important to assure that dental assisting will be a career option for future generations. Other organizations are strong and achieve their goals because they have a unified body to act on their behalf. It should be a source of pride to be a member of the American Dental Assistants Association (ADAA) and the wonderful world of dental assisting!
Apathy from the outside looking in (Kevin's view)
I know this . . . apathy is a huge problem in today's dental assisting realm. I speak around the country to dental assistants, and I often have a line of assistants after my talk who come up to me and say they are burned out or they are thinking about leaving the profession. It breaks my heart because many of these fine men and women are amazing assistants. When they leave the profession, it hurts the overall sphere of assisting.
I describe apathy as the demon of "it's just a job" in my lectures and my book. When you believe that what you're doing really doesn't matter, and when you get to the point of your career where you're just punching a clock and counting the minutes until the weekend, something is wrong and needs to be fixed. Life is too short to wish away days. If you find yourself in this position, ask yourself what's causing it. Have you fallen into the rut of doing things "the way we've always done them?" Is it easier to just do things that way rather than learn new ideas or techniques? Are you listening to the sales rep when he or she visits your practice about the innovative new materials being introduced? Or are you just giving the rep the same order for the same products every visit?
Apathy's biggest enemy is change. With change, a spark can be ignited that can renew your career. However, change is one of the hardest things that we humans can often do. Checking the same boxes every day is pretty easy. Finding new boxes to check actually takes effort.
Are you willing to put forth that effort? It's estimated that 41% of Americans made a New Year's resolution. However, it was recently said that only 8% will keep those resolutions. What makes the difference between keeping a resolution and ignoring the fact that you ever made one? One of the things stated in the link above is that you have to keep believing you can do it. I believe the same thing holds true in dental practices. Dental assistants often tell me that things will never change in their practice or the doctor will never allow something to happen, so they give up on change or trying something new. It's sad to me to see a hope extinguished because of external circumstances.
Make 2018 different . . . for you, your patients, and your practice. Find that spark that ignites your career and don't let anything snuff it out. When you rediscover your passion, you will never again look at your day as "just a job." That's how you beat apathy.
Natalie Kaweckyj, LDARF, CDA, CDPMA, COA, COMSA, CPFDA, CRFDA, MADAA, BA, is president of the American Dental Assistants Association. Kevin Henry is cofounder of IgniteDA.
---
For the most current dental assistant headlines, click here.

---
---
For the most current dental headlines, click here.

---