New DALE Foundation research shows CE enhances dental assistants' careers
With the new year nearly here, dental assistants may be setting career goals for 2019. Do you have a professional New Year's resolution?
Dec 12th, 2018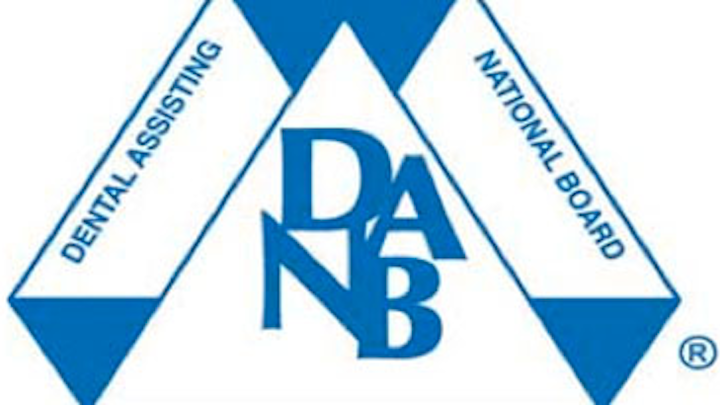 With the new year nearly here, dental assistants may be setting career goals for 2019. Do you have a professional New Year's resolution?
Some dental assistants may have their sights set on pursuing continuing education (CE), which can be critical for career growth. In fact, new research commissioned by the DALE Foundation, the official affiliate of the Dental Assisting National Board (DANB), points to CE having a positive impact not only on dental assistants, but also on the practices in which they work.
According to the Value of Dental Assistants to the Dental Practice research, 87% of dentists and dental practice managers agreed or strongly agreed that dental assistants who complete CE are more likely to contribute to the profitability of the practice. Additionally, 86% agreed or strongly agreed that CE is critical to maintaining the dental assistants' skills.
Beyond bringing value to the dental practice, learning new knowledge and skills can have a positive impact on your career and outlook.
CE can help dental assistants grow their careers
Dental assistants often say they seek out opportunities to expand their skills and knowledge base, with the goal of taking their careers to the next level. Educated and experienced dental assistants can better demonstrate their knowledge in the dental office. Also, they may be able to take on additional responsibilities and grow into new roles.
"As a dental professional, I have worked my way up the career ladder by continuously learning," says Robynn R., CDA. "Education has always been a priority to me."
CE can help to keep dental assistants engaged
Dental assistants say that CE keeps them interested in their jobs. Learning new things is often invigorating and can bring new excitement and passion to a role. Elizabeth C. has come to recognize that continuous learning is the key to preventing burnout in the dental office.
"Learning new things gives you more motivation to do your job better and gets you excited in your career again," Elizabeth says.
CE boosts dental assistants' value to the entire dental practice
Dental assistants have said that CE makes them feel like a valuable member of the practice. After all, the more you know, the more you're likely to take on additional duties at work, impact the practice's bottom line, contribute to the team, and provide excellent patient care.
"Continuing education makes dental assistants more vital parts of the dental team, through the knowledge that they attain," says Natalie K., CDA, COA, CPFDA, CRFDA, CDPMA, COMSA. "It's not only the dental assistant who benefits from education, but also the patients the dental assistant serves."
Take your career to new heights with DALE Foundation resources
If you're looking to expand your knowledge base in 2019, you may be interested in exploring the DALE Foundation's online CE offerings. The DALE Foundation's courses and study aids can help you to achieve success and take your dental career to new heights. View the product catalog and learn how you can get started!
---
For the most current dental assistant headlines, click here.

---
---
For the most current dental headlines, click here.

---