Let's celebrate dental assistants year-round
Dental assistants should be celebrated year-round for the contributions they make to the practice, not just one week per year.

Mar 5th, 2019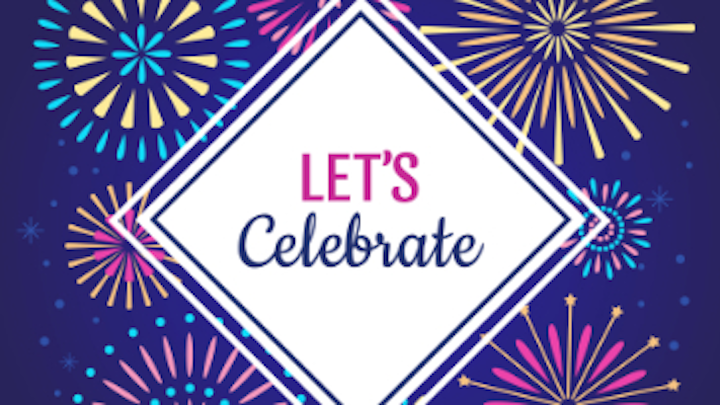 Imagine telling your significant other just once a year that you love him or her. Imagine telling your mom or dad on just one day how much they have meant to you. Now imagine telling dental assistants for just one week per year how important they are and how much they contribute to the practice every day.
Personally, I can't imagine any of these scenarios. It's like celebrating love just on Valentine's Day or your parents just on Mother's or Father's Day. Now imagine the first week of March as the only time that dental assistants are recognized for their contributions.
Frankly, to me, all of those thoughts join the ranks of Sasquatch and the conspiracy theories surrounding the Denver airport. I don't believe any of them. I don't need Valentine's Day to treat my wife like the amazing woman she is. I don't need one day in May and June to encourage me to thank my parents for all they've done for me. And I'm certainly not going to limit my recognition of dental assistants to one week just because the calendar says to do it.
Dental assistants, you deserve more than one week. You deserve 52 weeks a year to constantly remind you and everyone in your practice of the role you play in the success of the practice. Don't you agree?
Is this one week special for assistants? Sure it is. But it shouldn't be seen like a six on the Richter scale when the rest of the year is flat. That's the problem and that's the issue that we need to solve. We need earthquakes every day that shake the old ways of how assistants are viewed by some.
At IgniteDA, we believe in #TogetherWeRise. That means assistants banding together and learning from each other. (After all, there are more than 300,000 of you out there.) It means doctors and assistants learning together at CE courses throughout the country. It means front and back office members hearing the same message and getting on the same page. It also means assistants believing in themselves, each other, and their power as an amazing group of individuals.
So yes, hats off to each of you dental assistants this week as we celebrate the important role you play. But let's keep that going on March 11, March 12, March 13, and every other day of the year. Let's not just high-five each other and talk about what a great week it is. Let's use it as a springboard to push and work with assistants around the world so that they receive the recognition that they deserve every day.
I don't just tell my wife that I love her on Valentine's Day. I don't tell assistants how amazing they are for just one week.
Let's think bigger. Let's do more. Let's make a statement. Let's have companies and their peers recognize assistants every week for being the awe-inspiring people that they are. Let's rise together above the shackles of just a few days of celebration, and then quickly returning to the same old, same old.
What does this look like? What does it mean? Well, it starts with the Dental Assistants Rise Together (DART) tour that IgniteDA has scheduled throughout the rest of 2019. These are meetings and speaking engagements where dental assistants can come together, receive education and empowerment, and hear how IgniteDA and IgniteDDS remind all members of the dental team just how amazing their assistants are.
Here are the dates and locations of the 2019 DART Tour.
March
March 22 – Atlanta, Georgia
March 29 – Key Biscayne, Florida
April
April 5 – Springfield, Missouri
April 12 – Raleigh, North Carolina
April 18 – Richland, Washington
April 26 – SeaTac, Washington
April 26 – Salt Lake City, Utah
April 27 – St. Paul, Minnesota
May
May 3 – Coralville, Iowa
May 31 – Jackson, Mississippi
June
June 7 – Albuquerque, New Mexico
June 14 – San Diego, California
June 20 – Grand Rapids, Michigan
June 21 – Detroit, Michigan
July
July 12 – Chicago, Illinois
July 19 – Orlando, Florida
July 25 – Raleigh, North Carolina
August
August 2 – Dallas, Texas
August 9 – Ventura, California
August 22-24 – Las Vegas, Nevada
September
September 12 – Fargo, North Dakota
September 13 – Sioux Falls, South Dakota
September 20 – SeaTac, Washington
September 27 – Oklahoma City, Oklahoma
October
October 4 – Denver, Colorado
October 11 – Birmingham, Alabama
October 18 – Charlotte, North Carolina
October 24-25 – Rosemont, Illinois
November
November 8 – Lancaster, Pennsylvania
November 9 – Pittsburgh, Pennsylvania
November 15 – Milwaukee, Wisconsin
November 15 – St. Louis, Missouri
November 15 – SeaTac, Washington
December
December 13 – Indianapolis, Indiana
These dates include working together with events such as the Hinman Meeting and several state associations, as well as groups such as ACT Dental and the Academy of General Dentistry. These are some of the many partners who believe in the power of dental assistants every day, just like we do at IgniteDA.
One week is great, but 52 weeks a year is even better. Wouldn't you agree? Let's work together to make that happen.
I'm in. How about you? Let me know at kevin.henry@igniteda.net.
#TogetherWeRise


An advocate of today's dental assistant, Kevin Henry speaks to dental audiences across the nation on topics that empower dental assistants, helping them recognize the leadership role they hold in the dental practice. He is the cofounder of IgniteDA.net, a community designed to enlighten, empower, and educate dental assistants.
---
For the most current dental assistant headlines, click here.

---
---
For the most current dental headlines, click here.

---