Coping with the death of a team member in today's busy dental profession
People deal with the death of a coworker in many different ways. But the important thing to remember if you lose someone from your dental team is to support one another.

Sep 18th, 2018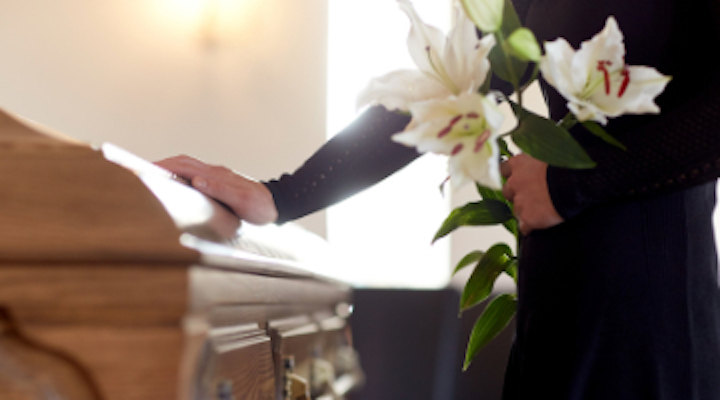 I know for many people, September 11 will always be a day that affects us emotionally and to varying degrees, depending on what else is going on in our lives. Some years it is easier to observe 9-11 than others.
As I write this article during the week of 9-11, my thoughts are heavy as I deal with the loss of a friend who was taken too young, a onetime team member years ago before I was in dentistry. I learned of her passing as I was walking into my general anesthesia case.
About a month ago, I was working at one of the hospital campuses that my clinic serves, and I noticed all of the staff was extremely quiet on this Monday morning. Now I realize that many people have a hard time dealing with Mondays in general, but the solemnness among the staff was much different than on other Mondays.
I asked what was going on and was told that one of the volunteers had committed suicide. Although I barely knew the person, our paths had crossed during her tenure at the hospital and this led me to wonder, how often do any of us have to deal with the loss of a team member? Some of us have experienced the loss of a patient or two during our careers. Why does the passing of a team member affect us more? Short answer—it affects us more because many of us feel a closeness to our colleagues as if we were all part of a family.
We spend an incredible amount of time with our colleagues, day in and day out, and sometimes for decades. We touch one another's lives every day. Depending on your relationship with your colleagues and the length of time you've known one another, we often consider them friends and sometimes family, especially in small work environments. We do so much together in the workplace and share so much of our lives. We experience the good, the bad, the happy, the chaos, and we rely on one another. Yet when we experience the death of a colleague, we often don't feel we have the right to grieve in the way we would grieve a friend or family member. The death of a colleague who we don't know very well can also affect us unexpectedly, with the reality of death reminding us that our time is limited. It can be an eye-opening experience and a wake-up call.
Each person experiences grief differently. Most go through a series of steps, not linear steps, but more like an erratic wave. A lot of this depends on what is going on in one's personal life at the time of a loss. Some experience certain stages while others do not. As a team, you and your colleagues may experience any of the following, or other signs:
• Low energy
• Poor concentration, often with irritability
• Decreased team productivity
• Tense interpersonal relationships
• Decreased morale, both individually and as a team
• Increased absenteeism or tardiness
There are several ways to cope with losing a colleague.
Acknowledging the loss and understanding that each person will grieve differently
We are unique individuals who react differently to stress. Some need to talk about it, while others may withdraw. There is no time limit on the grieving process, so it's important to support one another the best you can.
Remember your colleague and his or her family during this difficult time
There are several ways to remember your coworker, both individually and as a group. Some need to attend the funeral or memorial service for closure. For others, a funeral is too much to even consider. Doing something for the family is always appreciated, especially in the first several weeks after their loss. Many professional organizations have foundations or scholarships to which a memorial donation can be made in the name of the deceased. If no organization is specified by the family, a donation to the charity of your choice is always a nice gesture. Years later, it's nice to reminisce with colleagues about your departed friend. This is a way that many of us heal after a loss.
Remember to take care of yourself
Physical and emotional stress are taxing on the body. You may need increased rest and well-deserved relaxation. Remember to eat and continue with the things that you enjoy. For many, the death of a colleague leads them to think about their own life and mortality. Take time for yourself, your friends, and your family. Death reminds us that our time is limited and unpredictable. Lastly, remember to breathe. You will get through this difficult time. Take time to smell the roses and enjoy your cup of coffee while remembering your colleague.
ALSO BY NATALIE KAWECKYJ
Do you work in a toxic zone?
25 years of dental assisting bliss, but it was not bully-free: my story
Bullying in dentistry: Long-term and short-term effects on victims
Natalie Kaweckyj, LDARF, CDA, is president of the American Dental Assistants Association.
---
For the most current dental assistant headlines, click here.

---
---
For the most current dental headlines, click here.

---