Using dental hygiene to prevent oral disease in Wampanoag Native Americans
Mary L. Kellerman, RDH, along with volunteers from the Harvard Dental School, are attempting to alleviate a dental hygiene disparity among Native Americans residing in a popular Massachusetts summer resort area.
Nov 14th, 2016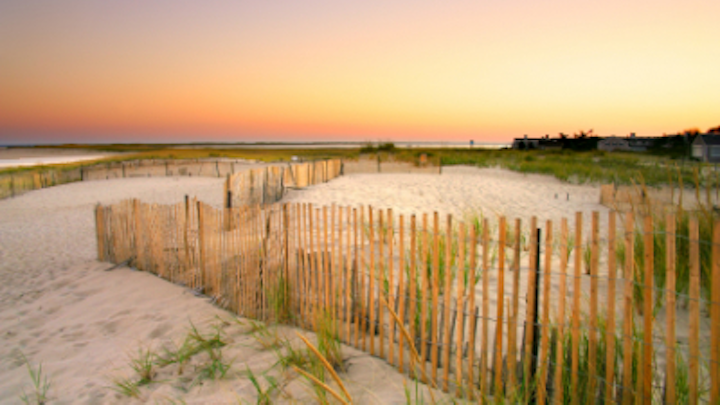 Cape Cod is an arm-shaped peninsula in Massachusetts. The Cape's small town character and beachfront brings heavy tourism during the summer months.
By Ann-Marie DePalma, RDH, MEd, FADIA, FAADH
Massachusetts's summer resorts in Cape Cod and Martha's Vineyard offer miles of sand and sea, and they are not among the areas of the country that one would think have a dental disparity problem. The Wampanoag Native Americans who are based on the Cape and Vineyard, however, experience a lack of preventive and low-cost restorative care.
Mary L. Kellerman, RDH, MS-DPH, along with volunteers from the Harvard Dental School, are attempting to alleviate this disparity. Many studies have demonstrated the lack of care for a variety of children's groups, but little has been researched about adult populations, particularly Native American adults. Mary and the researchers from Harvard wanted to demonstrate the need and viability of serving this population. Their research proved that providing comprehensive preventive oral health care, along with the integration of medical wellness education, improves the quality of life for those who previously had not experienced beneficial oral care.
The Wampanoag Tribe of Gay Head (Aquinnah) became a federally-acknowledged Native American tribe on April 10, 1987, through the United States Bureau of Indian Affairs. Over the years, the tribe had more than 40,000 members in various areas of Rhode Island and Southeastern Massachusetts. Currently less than 2,000 members are centered in Mashpee (on Cape Cod), to Fall River (southeastern MA), and Martha's Vineyard. Martha's Vineyard is an 87-mile island off the southeastern coast of Cape Cod and can only be accessed via ferry or air from the mainland of the Boston area or Cape Cod (Hyannis or Falmouth). Many of the Wampanoag Tribe members reside within a five zip code area on the Vineyard (Aquinnah/Chilmark, Edgartown, Oak Bluffs, Tisbury, and West Tisbury). The rest of the majority live in Mashpee on the Cape.
Dental clinic pinpoints tribal shortcomings
In 2013, a number of events occurred which began to affect the tribal populations' oral health care. The Mashpee Tribe opened a Family Dental Clinic located in their community. The clinic began to serve Native American tribal citizens of all ages from any federally recognized tribe providing comprehensive dental care. At the same time, Harvard University convened a team of medical and dental providers, psychologists, and social workers to analyze and assess the medical and dental needs of the Wampanoag members living on Martha's Vineyard. Based on the results of a needs assessment, dental professionals and students affiliated with the Harvard School of Dental Medicine decided to work toward the goal of offering low-cost dental care to tribal members at the Martha's Vineyard Hospital. The hospital is a not-for-profit regional medical center located in Oak Bluffs and is an affiliate of Partners Health Care of Boston.
Dental health fair booth at pow wow.
Also at the same time, Mary was employed as a clinical dental hygienist at the Cambridge Health Alliance. Cambridge Health Alliance (CHA) is an academic community health-care provider that has a long-standing commitment to vulnerable and diverse patients as an affiliated center of Harvard University. Mary participated in a health fair that CHA was providing to the Wampanoag tribe at an annual pow wow in Mashpee. Pow wows are social and cultural Native American ceremonies involving feasting, singing, dancing, and other events.
At the pow wow, Mary was engaged by the experiences of the Wampanoag members as she participated in the CHA booth and performed oral screenings. She realized that she wanted to make a more substantial and sustainable impact to improve the oral health status of the Wampanoag community.
Improving access to care
At the health fair, Mary learned that, although the Mashpee Family Dental Clinic was providing care to the Wampanoag members, it was difficult for the tribal members who lived on the Vineyard to access the care. To travel between the Vineyard and the clinic would require a ferry ride of approximately 90 minutes one way (and sometimes longer), resulting in at least a loss of a day's employment. Additionally, ferry rides can range from $8 to $124, depending on if a car is transported. If a traveler's car is not transported, the person must obtain transportation from the ferry terminal to the clinic—an one way trip of approximately 15 miles.
All of the expenses are at the tribal member's own expense, making it expensive and inconvenient for most Wampanoag residents of Martha's Vineyard to use the services of the Mashpee clinic. Additionally, at various times during the year with the variable Massachusetts weather, ferry service can be interrupted.
The medicine shield for the Wampanoag.
Working with the Harvard community, Mary understood that there was a year-round need for the Wampanoag living on Martha's Vineyard to access routine preventive and restorative dental care administered by culturally competent providers who travel to the island to provide that care. Mary had acquired vast experience at the CHA, developing programs to treat the predominately immigrant population of low-socioeconomic status from a variety of cultures, languages, and countries. She believed that working with the Wampanoag tribe would enhance their oral health status.
Since 2014, the Harvard School of Dental Medicine volunteers, led by Brian Swann, DMD, an instructor in oral health policy and epidemiology, have traveled to the Martha's Vineyard Hospital one Saturday a month to provide dental treatment, paying particular attention to the Wampanoag tribal elders, the respectful name given to adults and senior citizens. Although efforts were focused on prevention, extractions and restorative prosthetics were unfortunately necessary since patients had often not had access to care to prevent these treatments. Providing the restorative treatments, however, reduced the amount of time that could be devoted to preventive care and oral examinations.
Mary Kellerman, RDH, provides services at clinic.
As a clinical hygienist with a focus on public health, Mary knew she was qualified to provide care to these patients. Often patients who present to her at the Vineyard clinic have never experienced a clinical exam or prophylaxis.
In order to provide care, Mary has reached out to a number of dental companies who provide her and the clinic with donated supplies such as toothbrushes, toothpaste, and fluoride varnish. During a clinic visit, patients receive hands-on training in proper brushing and flossing technique and are given products for home use.
Since she has been a regular monthly volunteer at the clinic, many of the Wampanoag members have become more comfortable expressing issues or concerns they may have. She encourages them to complete a six-question survey regarding their perceptions of their oral health and challenges they face with care. Mary believes that when patients are invested in their own care, they will make a more steadfast commitment to maintaining their oral health regimens at home and keeping routine appointments with the dental health-care team.
Systemic care provided
As part of a systemic educational program, Mary and other hygienist volunteers discuss pragmatic plans for constructing nutritious diets that maintain dental health as well as physical health. Many of the Wampanoag struggle with diabetes, tobacco, and substance/alcohol abuse. Mary has extensive experience as a tobacco cessation educator and uses this knowledge to educate the Wampanoag patients on these issues.
The volunteer team from Harvard University.
Fostering collaborations with the Wampanoag tribe, the Harvard volunteers are developing solutions to the barriers to care and critical areas of dental and medical needs in an underserved, minority population in need of quality, accessible, systemic care. Mary and the hygiene volunteers are providing quality preventive care and empowering patients by educating them about dental hygiene and wellness. This education will assist the Wampanoag Native Americans of Massachusetts to enjoy the pleasures that living on the Cape and the Vineyard are.
To learn more about the Martha's Vineyard project or to volunteer, contact:
Mary Kellerman at artandmarykel@verizon.net.
Portions of this article were used from a research project developed by Mary Kellerman, RDH, MS-DPH for the International Federation of Dental Hygiene Meeting, June 2016.
Ann-Marie C. DePalma, RDH, MEd, FADIA, FAADH, is a Fellow of the American Academy of Dental Hygiene and the Association of Dental Implant Auxiliaries, as well as a continuous member of ADHA. She presents continuing education programs for dental team members on a variety of topics. Ann-Marie is collaborating with several authors on various books for dental hygiene and can be reached at amrdh@aol.com.
---
For the most current dental headlines, click here.

---